Get a Free Quote
You will receive quote within 24 Hrs
Getting the Website Design right?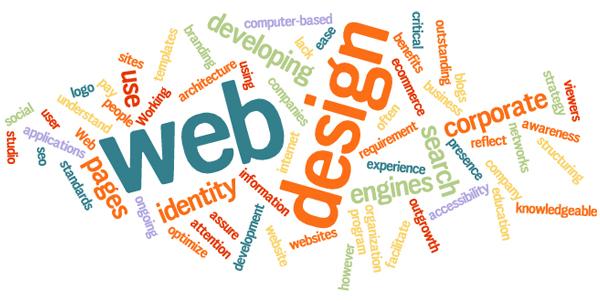 The importance of a good website design cannot be stressed enough. The website design is what the visitor notices first. Simply having a good design is no good, since the website also needs to have relevant content and functionality. However, a good design will encourage the visitor to spend more time on the website, which in turn is likely to be more beneficial. A good website design is more than simply one that looks good. The website design needs to be functional, designed as per the features of the website and above all user friendly.
Where to start your website design
It is essential to be creative when it comes to the website design and at the same time keep in mind the requirements of the client.
A common mistake made by many website designers is to break a page into different sections like header, footer and content body. A better approach to website design is to first comprehend the requirements and interpret them in the right manner. Every website design sends a message and it is the duty of the website designer to make sure their website is sending the right message.
Here are a few important factors to remember when designing a website:
The website design could be could enough to provide the visitor with a good and memorable experience; besides serving the purpose.
It is essential for your website design to appeal to the right demographic, since it is only then will the users be encouraged to visit the website and spend more time on it.
The content on a website needs to be displayed in a manner that is readable.
It should be easy for the visitor to find what they are looking f
or and for the website to deliver to the expectations of the visitor.
It is important to make sure your contact details are easily visible.
It does pay off to include innovative contact popups on the website too.
Channeling your creativity Being creative is an important requirement for every website designer. However when it comes to designing the website it is important to make sure the design does not represent your thoughts and ideas.
The creativity needs to be channeled towards the requirements of the client and not on how you perceive the website should be.
It is not enough to simply consider the requirements of the client and be creative though. There are several other factors to consider. For example, if you are aware of who your website visitors are it become easier to develop a website that appeals to them.
This may include the age group of the visitors, type of visitors like executives or clerks and even industry.
Tips and tricks to get it right
The logo of your website needs to stand out and be memorable since it becomes easier for the visitors to associate the business with the logo.
Designing a fancy tagline and placing it in the right place can do wonders.
Making sure the social media icons are active and the contact information is easily available.
The navigation of every website is important and hence making sure it is visible no manner how fancy the design may be is essential.
Website designs can get quite complicated. It is one thing to be creative and another to confuse the visitor. As per statistics available on the Internet, the average user does not spend more than 3 minutes on a website that is hard to comprehend. Hence it is a good idea to keep it simple.
Website design with Alakmalak
Alakmalak is a web development company that has been around since a long time. They have come a long way since there were established and increased in size and infractrure over the years. They continue to expand, with better facilities. The highly skilled and experienced website developers have successfully launched many websites for clients all around the world.
Their client retention rate says a lot about their work.
OVER
600 Small, Medium

and

Large

Enterprise business clients have chosen us from

35 COUNTRIES
Federico Bilches

www.latmeco.com

I want to thank all Alakmalak team for take my project and help me to improve my website! Thank you for your responsibility and seriousness at the time to do corrections and improvements on my website and for always be in touch with me. Highly recommended! Great team! Great company! I'm very thankful Alakmalak!

A few kinds words to say about Alakmalak programming and design. Working with these guys is always such a great relief. You know you are getting your stuff done right and usually always in a timely fashion. I'm a middle man for the most part And my clients are always happy with the end result.