Getting the Website Design Right: A Guide to a Successful Online Presence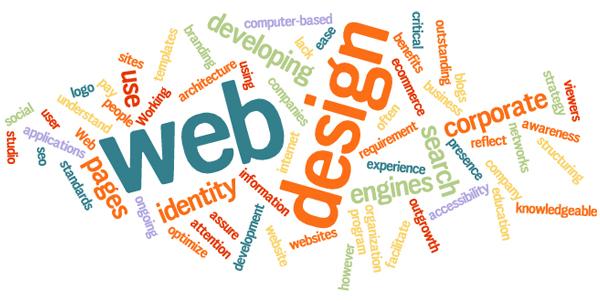 Website design serves as the main form of interaction between businesses and potential customers, creating that first impression that could turn visitors into paying customers. A well-crafted site can leave a lasting impactful user experiences – but successful design goes beyond aesthetics; creating an effective platform that engages visitors drives results – this blog explores key components for effective website designs from an experienced UI/UX design company in India to guide readers.
Your website is more than a digital brochure: it's an effective marketing channel that has direct effects on your business. The design of your site impacts user experience, search engine optimization (SEO), and ultimately, bottom line revenue growth. Let's examine what makes great web designs.
User Experience Is at the Core of Design
User experience (UX), sometimes abbreviated as UX, is at the heart of any successful web design. UX encompasses how easily users navigate your site, access information, and interact with its content.
Example
Amazon stands as an impressive real-life example. Their user interface offers quick access to thousands of products with comprehensive filters, making the checkout process effortless, resulting in positive user experiences for every order placed online.
Color Palettes and Psychology
Selecting an effective color palette for your website can drastically affect how visitors perceive it and impact user actions. Every color evokes different emotions which impact how your visitors respond.
Example
Facebook employs a soothing, trust-building blue color scheme to foster an enjoyable user experience. Their primary hue stands out as instantly recognisable blue.
White Space and Design Elements
Negative space (or white space) refers to any empty areas between design elements on a website that allow content and designs to breathe more easily – providing less clutter and visual appeal overall. It's essential in creating more visually appealing sites!
Example (Apple's Website)
Apple is widely known for their sleek, minimal website that makes excellent use of white space, creating an eye-catching experience and stimulating interaction among visitors. The highly structured layout ensures an appealing browsing experience and ensures it remains highly engaging over time.
Responsive Design for Mobile Users
Today's digital landscape demands that responsive web design be implemented without fail to give users an enjoyable browsing experience. Your design elements must adapt seamlessly across various screen sizes and devices to provide users with an enjoyable browsing experience. This means not just fitting content to different screens but taking into account each device's individual attributes in designing it. Delivering an enjoyable user experience on your website should be of primary concern as failing to do so could cost businesses opportunities for growth and revenue growth.
Without responsive design, even your best website could appear broken or inoperable on certain devices and could waste thousands of dollars invested in its design and development. A responsive design ensures your website retains its integrity regardless of which device visitors access it on, catering to all their unique needs and preferences while meeting visitors where they are in terms of user experience.
Example
Squarespace offers an outstanding example of responsive design. Their websites automatically adjust according to various devices for an enjoyable browsing experience across platforms and devices.
Calls To Action (CTAs)
CTAs can play an essential role in leading users and encouraging specific actions on your website, whether that means purchasing, subscribing, downloading or something else entirely – strategically placed CTAs will increase conversions significantly and can boost profits as a result.
HubSpot excels at using CTAs to drive leads. Their "Get Started" CTA encourages visitors to sign up for their marketing software platform.
Load Times and SEO
Load times play an integral role in providing users with an optimal website experience. A slow loading site may discourage visitors, leading them to leave (known as having a high bounce rate) before engaging with your content – this issue may be compounded further when large stock images slow load times down significantly; also search engines like Google take into consideration load times when ranking websites for SEO; optimizing load times is vital in keeping visitors engaged while simultaneously improving search engine visibility – therefore optimizing load times must remain an imperative goal of any successful web project to keep users engaged while also increasing SEO rankings over time.
Example
Google stands out as an outstanding example of quick page loads, thanks to their minimalist approach that not only delivers excellent user experiences but also results in lightning-fast page load times.
Navigation Menu and Search Bar
A well-organized navigation menu helps the user journey. It should be clearly accessible.
Search Bar
A search bar can significantly enhance user experience by helping visitors quickly locate specific content on your site.
Example
Zappos offers customers an intuitive navigation menu and prominent search bar to quickly and effortlessly locate products of interest.
Conclusion
An attractive website should go beyond visual aesthetics to deliver an enjoyable user experience, using design elements, user experience and responsive features to enhance it and become an invaluable marketing asset for your business. Do not underestimate its significance: professionally done web design could transform how customers perceive your services or products!
Alakmalak Technologies is an established website design agency in India with an excellent track record in offering efficient web design services. From mobile website designs, color psychology assistance and content marketing strategy alignment design – Alakmalak has you covered when it comes to website designs that turn your online presence into marketing powerhouses! Reach out now so we can discuss how Alakmalak can turn your design project into marketing goldmine!
Contact Alakmalak Technologies Now for Great Success: Reach out to Alakmalak Technologies now for website design that exceeds expectations! Your online success begins here!

What's Next ?
I know after reading such an interesting article you will be waiting for more. Here are the best opportunities waiting for you.
For Such Interesting articles

Uncover our captivating services

Supercharge your business with us