Get a Free Quote
You will receive quote within 24 Hrs
Responsive vs. Adaptive Design: Everything You Need to Know
Web design is the future of the digital world. Not only does it let people all over the world access information at their fingertips, but it also ensures that every one of them can be connected to other parts of the world. If you aren't already creating your web projects and displays in the most appropriate way, you're not thinking ahead about what options it gives you. We've prepared a quick guide to understand exactly what responsive design means and why adapting your designs to account for different screen sizes is crucial for everyone.
There are two types of web design – Responsive and Adaptive. Both methods use CSS media queries to change the layout of a page depending upon the size of the screen. The main difference between them lies in their approach towards achieving the same goal. In short, the responsive web design keeps the site layout unchanged regardless of the device or browser being used, whereas adaptive design changes the layout based on the device/browser being used. In this article, we will see the pros and cons of responsive web design and adaptive design. But before that, we will learn what is responsive and adaptive sites design.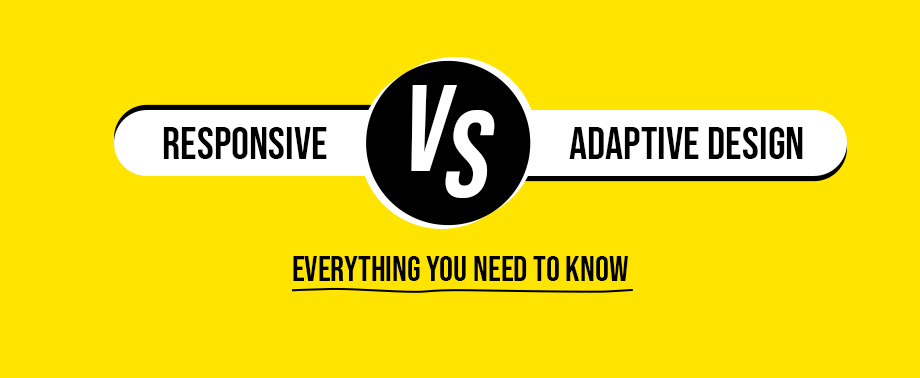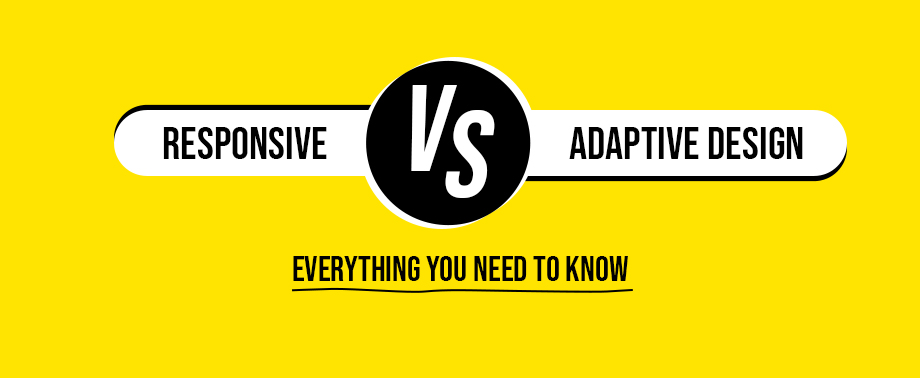 What is Responsive Design?
Responsive design is simple. Users can access your website and enjoy as much of your site on their mobile phones as they do on a large screen. With responsive design, users can access your site even if they use a smaller browser window. Responsive design requires for Mobile Users a good understanding of what the user expects and how he or she uses your site.
Responsive design is when web pages automatically adapt to fit your computer screen. You can zoom in or out to change the size of the browser window. It is easy to make websites responsive because it uses many common web technologies.
Pros of responsive design
It's about making sure that your website works well for everyone, regardless of their screen size or resolution.

Responsive design is a way to make your website look good on any device.

It's a great way to make sure that your site looks good on all devices, including smartphones, tablets, and desktop computers.

It's also a great way to make sure that people can use the site easily and quickly.
Cons of responsive design
It takes a lot of time to design and build a responsive website.

You have to make sure that the site looks good on all devices.

You have to test it on as many devices as possible.

Require extra coding than other websites, which can take time.
What is Adaptive Design?
Adaptive design is similar to responsive mobile design or mobile-first design, except it's more advanced. It uses JavaScript or CSS media queries to detect device widths, screen resolutions, and other factors. Then, it adjusts the content to fit those mobile-Optimized website designs. Adaptive Web Design is used to make websites more accessible to people who use different devices such as mobile device or tablets.
It improves the user experience for users browsing the web using these devices. This method allows designers to create a single version of a website that works well across many different devices.
Pros of adaptive design
Adaptive design is a way to make websites that are more useful and usable.

It's about making sure that your website works for everyone, no matter what device they use.

Adaptive design is a way to make websites that are more user-friendly.

More personalization features can be used, connected to the use of smart device options and adaptation.
Cons of responsive design
It can be difficult to make changes to a website.

You have to wait for the site's content management system (CMS) to update the site.

The CMS may not be able to handle all of your changes.
What is the difference between responsive design and adaptive design?
The responsive sites design is a type of web design that makes your website look good on all devices, including desktop Users' computers, laptops, tablets, and smartphones.
Adaptive design is a more recent trend in web design that allows your website to change its appearance based on the device being used to view it. This means that your website will look different depending on whether it is being viewed on a phone or a computer.
Both responsive design and adaptive design are important because they make it easy for people to use your website regardless of their device. Responsive layouts design makes sure that the layout looks good no matter what size screen the person is using, while the adaptive design ensures that the content always looks correct.
Conclusion
The design of a website is important for its usability. Although the web design trends are changing, responsive design is still one of the best options for websites today. The fact that it adapts to the size of your device is a great benefit and should be considered in every project. There are various options available when it comes to responsive design and there is no best option; you need to test them all to find out which suits your needs best.
Contact our experts to discuss the services that could add value to your business.
OVER
600 Small, Medium

and

Large

Enterprise business clients have chosen us from

35 COUNTRIES
Federico Bilches

www.latmeco.com

I want to thank all Alakmalak team for take my project and help me to improve my website! Thank you for your responsibility and seriousness at the time to do corrections and improvements on my website and for always be in touch with me. Highly recommended! Great team! Great company! I'm very thankful Alakmalak!

A few kinds words to say about Alakmalak programming and design. Working with these guys is always such a great relief. You know you are getting your stuff done right and usually always in a timely fashion. I'm a middle man for the most part And my clients are always happy with the end result.