WordPress Anti-Spam Plugins: Top Rated Plugins to Look Out For
If you're using WordPress, then chances are you've probably received spam comments from time to time. WordPress has become the go-to CMS (Content Management System) for bloggers around the globe. As such, it attracts lots of spammers who try to abuse its features to send bulk emails or even sell malware. These malicious activities are called Spam.
There are several ways to prevent spam on your blog. The most common way is to install a plugin. There are hundreds of them available on the web. Some of these plugins are free, while others require payment. This article lists the top five best WordPress Anti-Spyware Plugins to help you block unwanted visitors. In this article, I'll show you some of the best WordPress Anti-Spam Plugins that you should consider installing on your site.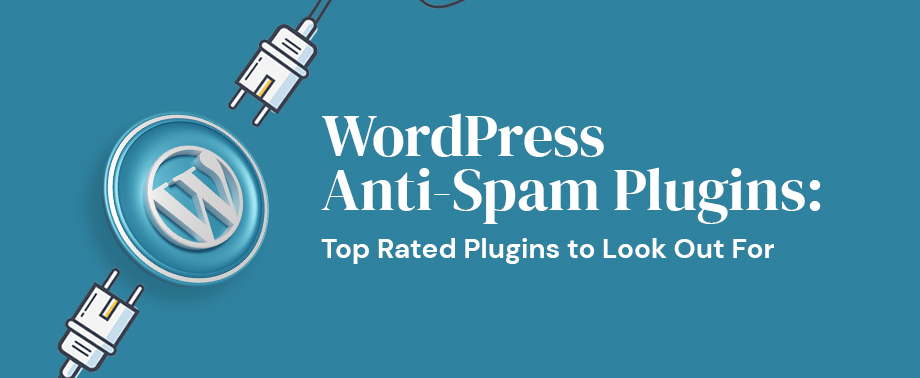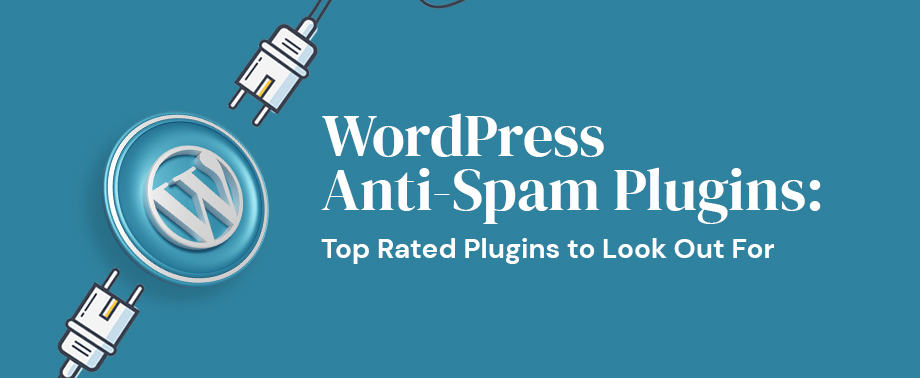 Here is the list of some of the top-rated WordPress anti-spam plugins that can keep your website safe from spammers:-
1. Akismet
Akismet is considered one of the top-rated WordPress anti-spam plugins because it does a great job of eliminating spam comments from your blog. Additionally, it also blocks automated spam bots and other traffic bots that are commonly used for spamming purposes.
Akismet uses an AI engine to identify and comment spammers and then blocks their comments before they appear on your site. This prevents them from ruining your user experience with harmful spammy content. In addition, Akismet provides blacklisting capabilities so you can easily add sites or IP addresses to your spam database, so that they are not allowed to post comments on your site.
2. Jetpack
Jetpack is one of the most popular WordPress security plugins available and it's for good reason. It helps to protect your website from spam by automatically blocking suspicious and malicious IP addresses. Additionally, Jetpack offers many other features that can help you to improve your site's security and functionality, such as a Security Malware Scanner, Automatic Updates, and more.
All of these features work together to provide a comprehensive anti-spam solution that will keep your website safe from malicious actors. Plus, Jetpack is regularly updated with the latest security threats so you know that it is up to date and protecting your site optimally.
3. Antispam Bee
Antispam Bee is a top-rated WordPress anti – spam plugin because it offers effective protection against spam comments and posts. It uses the latest artificial intelligence technology to identify suspicious activity, such as automated spam or comment farming and then blocks these comments or posts from being published.
Additionally, Antispam Bee provides extensive settings that allow you to customize its operation to meet your specific needs. This includes the ability to whitelist individual addresses or IPs, set up rules for when messages should be automatically deleted (based on sender address), and more. Finally, this plugin has an intuitive drag & drop design that makes setting up antispam easy for even novice users.
4. Spam Destroyer
Spam Destroyer is considered one of the top-rated WordPress anti-spam plugins for a reason. It has been designed with premium features that make it an effective tool against spam and junk email. This premium plugin detects and removes spam from your site automatically, so you can focus on more important things. Additionally, Spam Destroyer also provides customizable rules that allow you to target specific types of spam or junk email.
So, not only will your site be free from unwanted advertising, but it will also be protected from malicious content and scams. Additionally, Spam Destroyer provides 24/7 support If you ever encounter any issues with this plugin or have any questions about how it works, don't hesitate to contact the team at WP Plugins Incorporated by using their live chat feature or submitting a ticket online. They are always happy to help!
5. Cerber Security
Cerber Security is considered one of the best-rated WordPress anti-spam plugins because it offers advanced features that are essential for mitigating spam attacks. These include a variety of filters to prevent email addresses from being automatically generated, invalid characters detection, and an automated blacklist update feature.
Additionally, Cerber Security includes a built-in spam filter for your post types so that you can ensure that all your content is protected from spam. It has solid customer support which is available 24/7 via live chat or email. If you have any questions or problems with using the plugin, be sure to contact them and they will help you get sorted out as quickly as possible.
6. NoSpamNX
NoSpamNX is a popular WordPress anti-spam plugin because it provides comprehensive protection against spam comments and posts. It uses state-of-the-art security solutions to identify spammy content and blocks it from going live on your website. Additionally, the plugin offers powerful customization options that allow you to configure the levels of spam filtering that are most appropriate for your site.
Moreover, NoSpamNX integrates with Google Analytics so that you can track the effectiveness of your spam prevention measures. This gives you insights into which areas of your website see the highest level of unsolicited comments and posts. This information can help you make improvements or modifications to your spam prevention strategy as necessary.
7. Titan Anti-Spam & Security
Titan Anti-Spam & Security has been downloaded over 1 million times and is considered one of the top-rated WordPress antispam plugins due to its powerful features, user-friendly design, and low operational costs. Titan Anti-Spam & Security uses a variety of spam-blocking techniques to detect and block email spams from entering your server.
It can also help you to enforce strict email authentication requirements for users who need access to sensitive information or services on your website. Additionally, Titan Anti-Spam & Security includes features that help you prevent malware attacks through the blacklisting of potentially malicious domains and IP addresses.
8. CleanTalk Spam Protection
CleanTalk is considered one of the top-rated WordPress anti-spam plugins because it offers powerful spam filtering with a plugin interface that is easy to use. It also has an extensive user manual that walks you through every step of setting up and using the plugin. Additionally, CleanTalk integrates well with other popular WordPress plugins, so it's easy to create effective spam filters without having to invest in multiple anti-spam solutions.
The plugin uses a variety of different filter rules and traps both automated and manually submitted email addresses for spamming purposes. This ensures that your site remains free from unwanted marketing emails and promotional content. In addition, the blacklist feature allows you to automatically delete suspicious messages or send them directly to your administration account for further analysis.
9. WP Armour
WP Armour is one of the most popular and well-respected anti-spam plugins for WordPress. It uses a variety of different techniques to combat spam, including blacklists, cross-domain DNS blocking, and automated user authentication. Additionally, it offers an easy-to-use admin panel that helps you to manage your users and tasks quickly and efficiently.
WP Armour also has a great support team that is available 24/7. If you have any questions or problems with using the plugin, they are more than happy to help out. WP Armour boasts an impressive 99% customer satisfaction rate which speaks volumes about its effectiveness in combating spam on your website.
Conclusion
There are many reasons why you should consider using an anti-spam plugin for your WordPress website. However, before making this decision, be sure to do some research and find out what each solution does best. You'll want to choose a plugin that will work best with your current setup and provide you with all the tools you need to keep your site safe and secure.
If you need any help, please feel free to reach out to our team of experts at any time!

What's Next ?
I know after reading such an interesting article you will be waiting for more. Here are the best opportunities waiting for you.
For Such Interesting articles

Uncover our captivating services

Supercharge your business with us