8 Best Free Security Plugins for WordPress
One of the easiest yet, most important things when you're working on a business website and nothing takes place without being updated, is the security and safety of your website. Ensuring that your site remains secure and does not get hacked is the first priority and this is where the security plugins to function. So here I am with the best free security plugins for WordPress websites. Plugins are an essential part of securing a website and it's the only right choice when it comes to safeguarding it.
These plugins have their own specific tasks that they perform which vary from one plugin to another. With the talk of greater security on the web, more and more people want to maintain it by installing plugins. However, not all plugins are worth installing and some are simple spam traps. Choose security plugins carefully to make every page you create safer. If you don't know where to begin, we have a list of the top security plugins to pick from.
Check Out The Best Free Security Plugins For WordPress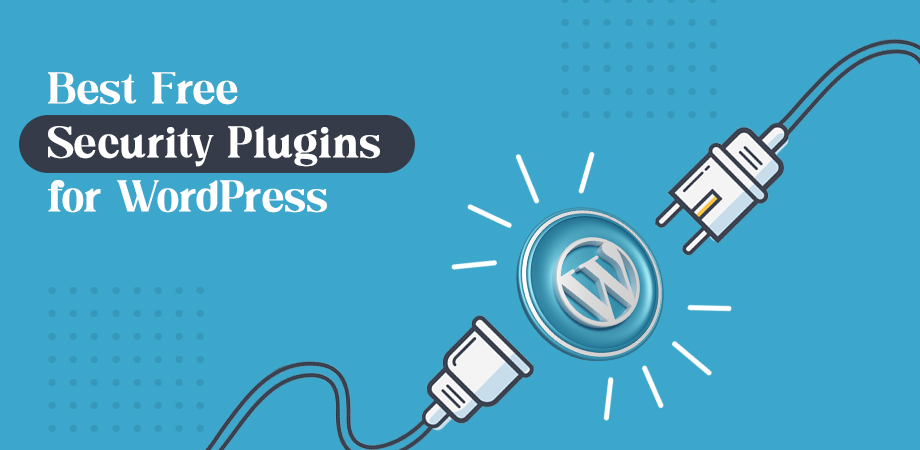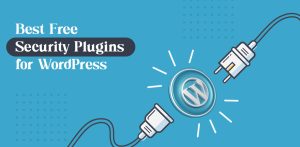 Here's the list to explore for free wordpress security plugins:-
1. Sucuri Security
Sucuri is the top free Security plugin for WordPress that provides security services for websites and applications. They offer a range of features such as website scanning, malware removal, and vulnerability assessment. It offers a free trial so that you can try its services before you make a decision about whether or not to buy them. They also have a customer support team available 24/7 to help you with any issues that you may have. Sucuri Security is considered the best security plugin for WordPress because it has a wide range of features that make it an effective tool for protecting your website from hackers.
Some of the features that make Sucuri Security an effective security plugin for WordPress are:-
Scans your site for potential vulnerabilities and issues. 

Provides real-time alerts if any issues are detected. 

Offers comprehensive protection against attacks such as SQL injection, cross-site scripting (XSS), and cookie theft. 

Easy to use and can be integrated into your existing WordPress installation without any additional setup time or hassle.
2. iThemes Security
iThemes Security is a plugin that helps protect your WordPress site from security threats. It detects and blocks unauthorized access to your site, protects your files from being modified or deleted, and monitors activity on your site to detect any unauthorized activity. It also allows you to add security measures such as two-factor authentication, password recovery, and backup options. iThemes Security is a premium plugin that is available as part of the iThemes Suite. It is highly recommended for all WordPress sites that require high levels of security.
iThemes Security includes features such as:-
A security scan that checks for vulnerabilities on your site.

The ability to set up two-factor authentication (2FA) for your site users.

The ability to add security codes to pages and posts so that unauthorized users cannot access them.

Advanced malware scanning – Detects and removes malicious files from your site.
3. WPScan Free Security Plugins For WordPress
Here comes another best free WordPress security plugin. WPScan Security is a powerful and easy-to-use penetration testing tool that can be used to test the security of your WordPress website. It allows you to scan your website for vulnerabilities, scan for specific issues such as Cross-Site Scripting (XSS), and identify missing security patches. You can also use WPScan Security to test for broken links, Broken Authentication and Session Management (BAM), and more.
WPScan Security is available as a free and premium version. The free version includes limited features, while the premium version offers more features and includes support for multiple platforms, including Windows, macOS, Linux, and Android.
WPScan Security is a versatile tool that can be used to scan for various types of attacks, including:-
Scan for and detect vulnerable plugins, themes, and configurations.

Scan for insecure connections, missing security updates, and outdated files. 

To identify attacks that use brute force passwords or dictionary attacks. 

The ability to find SQL injection vulnerabilities.
4. All In One WP Security & Firewall
The All In One WP Security and Firewall plugin is a powerful WordPress security plugin that provides protection against hackers, malware, spam, brute force attacks, session hijacking, etc. This plugin includes all features offered by other similar plugins such as Login Lockdown, Anti-spam, Anti-Malware, Captcha, Brute Force Protection, Password Strength Checker, Session Hijacker Blocker, etc.
All In One WP Security & Firewall includes features that can be used to scan for various types of attacks such as:-
Firewall to block malicious traffic from entering your site. 

Anti-spyware scanner to detect and remove spyware, adware, and other malicious programs. 

Security enhancement plugin to help protect your site against cross-site scripting (XSS) attacks, SQL injection attacks, and other security risks. 

Backup plugin to create backups of your site so you can restore it if something goes wrong.
5. BulletProof Security
BulletProof Security plugin for WordPress websites is a suite of products that helps protect your website from attacks. It includes a security scanner, an intrusion detection system, and a firewall. The security scanner detects vulnerabilities on your website and sends alerts to you so that you can fix them, the intrusion detection system monitors traffic to and from your site for signs of unauthorized activity, and the firewall blocks unauthorized access to your site.
Some of the best features of BulletProof Security include:-
A centralized management system that allows you to control user access and monitor activity. 

Encrypted data storage that prevents unauthorized access to your information. 

Real-time monitoring of all activity on your site to ensure security and compliance.
6. Security Ninja
Security Ninja is software that helps businesses to protect their online data and systems from cyberattacks. It provides real-time alerts and scans for malicious activity, and it can also block unauthorized access to systems. It is a great tool for businesses of all sizes, including small businesses, midsize businesses, and large enterprises. It can help prevent data breaches, identity theft, and other types of cyberattacks. Security Ninja is easy to use and has a user-friendly interface. It also offers comprehensive reporting features that allow you to track the progress of your security efforts over time.
Security Ninja offers a variety of features such as:
The data loss prevention feature helps businesses to protect their data from being lost or stolen in the event of a cyberattack.

The identity theft protection feature helps businesses to protect their identities from being stolen in the event of a data breach. 

Cybersecurity scanning feature helps businesses to identify and fix any security issues on their computer systems.
7. Jetpack
Jetpack security allows you to secure your site with two-factor authentication and protect your content from being stolen or hacked. Two-factor authentication is a security measure that requires you to enter not only your username and password but also the second piece of information, like a code sent to your phone. This helps protect your account from unauthorized access. 
Jetpack security is a suite of features that allow you to protect your website and data from attacks:-
The security scanner detects potential threats and blocks them before they can harm your site.

The anti-spam system prevents spamming attacks from reaching your site.

The firewall protects your site from unauthorized access by blocking malicious traffic.

The backup system helps you create a secure backup of your website in case something goes wrong.
8. Shield Security
Shield Security is a security solution that helps protect your online identity and personal information. It offers two main products: a password manager and a secure browser extension. The password manager allows you to store all of your passwords in one place, so you can easily access them when you need them. The secure browser extension encrypts all of the data that you send through your browser, so it is protected from theft or unauthorized access. Both products are free to use, and they are available on both Google Chrome and Firefox browsers.
Shield Security is a comprehensive security solution that provides features such as:-
Anti-theft features to protect your devices from theft or loss. 

Data backup and restoration to ensure that your data is always safe. 

Multi-device support to keep you protected on all of your devices. 

Security scans to identify and fix any security issues on your devices.
Conclusion
So here are some of the best free security plugins for WordPress. While there are many plugins that help you keep your WordPress site secure, we've put together a list of the best security plugins to help you make sure your site is protected. Plugins like Sucuri, iThemes Security, etc. can be used to detect and remove malicious content, keeping your site safe from hackers.
Our team of experts offer you industry-specific advice on how to improve your business using state-of-the-art technologies. Contact Us Today at Alakmalak Technologies for expert services at no additional cost.

What's Next ?
I know after reading such an interesting article you will be waiting for more. Here are the best opportunities waiting for you.
For Such Interesting articles

Uncover our captivating services

Supercharge your business with us