Trending Mobile App Developments That Will Dominate App Development Space in 2020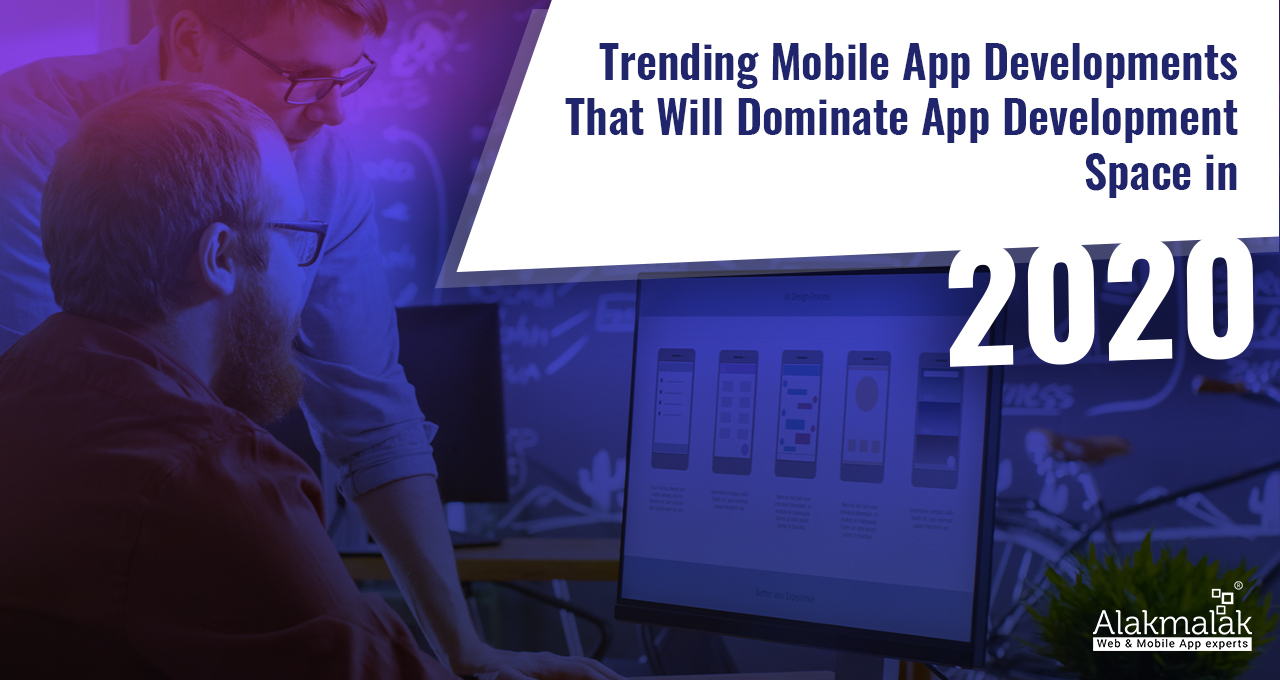 The mobile app development industry is evolving at an all-time high rate with its newest technology advancements based on consumer needs. If you want to succeed in this area, it is vital that you stay up to date with the latest technology trends. So, to build a leading mobile application one should stay focused on current mobile app development trends, as listed below:
5G Connectivity: It is believed that the rollout of 5G will have a major impact on the 2020 app trends. This technology is aimed to change the way apps are created and used by resellers, developers, etc.

This year is expected to have fifteen times more 5G connections as compared to last year. The 5G network expansion will have 100x faster connectivity when compared to 4G along with an improved user experience.

Apps for Foldable Devices: Mobile devices have changed over the passing years, from foldable flip phones to touch screen phones. But over a couple of years, the foldable devices have begun coming back. A few examples are Samsung galaxy Fold and the new Motorola Razr.

The idea behind this is that the app should seamlessly adjust its display as the screen folds or unfolds as per the user's demand.

Internet of Things: The Internet of Things, also known as the IoT, is seen growing at a jaw-dropping rate. It is not only common in-home operations but can be also seen in industries like manufacturing, logistics, and construction, etc. The IoT-enabled mobile apps even ensure double the efficiency of most businesses and have been influenced in many potential areas.
Machine learning and Artificial Intelligence (AI): The era of serving customers with generic data is fading far away, as modern-day customers want personalized data and context-based data, and this is where AI and machine learning come. With these, any app development company can produce apps that serve users; purposes based on their unique demands. It powers the app developers with problem-solving and learning abilities.
Beacon Technology: This advanced technology is being used widely nowadays in mobile app developments. The beacon technology enables you to monitor even the macro-areas in a simple and seamless way, which earlier appeared to be daunting. As a tracking asset, it has been widely used nowadays in the construction and manufacturing industries.
Wearable Devices: The main reason why many prefer to use wearable devices is their connectivity to data at any time and anywhere. Due to its compact size and shape, it has greatly influenced many to be used by. The growth of this will significantly increase in the coming years and would reach a new maximum very soon.
Wrapping Up: These are just a few of the trends that will dominate the business landscape in 2020 and beyond. These have a substantial value that can push the boundaries for the mobile app development space. So, now is the right time for you to get into mobile app developments for your business. Accept the change and move with the pace.
Mobile App Development with Alakmalak
Alakmalak is a web and mobile app development firm that has been around for a while. They have developed more than 2000 websites for clients from all around the globe. We also have a dedicated team of app developers who is highly skilled and experienced. These developers make use of the state of infrastructure and facilities available to them.

What's Next ?
I know after reading such an interesting article you will be waiting for more. Here are the best opportunities waiting for you.
For Such Interesting articles

Uncover our captivating services

Supercharge your business with us