Quick Tips for Finding the Right Web Development Company for Your Business
In today's digital age, having a strong online presence is crucial for businesses of all sizes.
A well-designed and functional website is one of the key components of that online presence. However, creating a website from scratch or even revamping an existing one requires expertise in web development. And that's where a web development company comes in. However, finding the right web development organization that can understand your business requirements and deliver an effective solution can be a daunting task.
In this blog, we will discuss some quick tips that can help you find the right company for your business's website development needs. These tips will help you evaluate web development companies based on various criteria, including their experience, expertise, pricing, and overall approach to web development. By following these tips, you can ensure that you choose the right web company that can help you build a website that meets your business goals and objectives.
9 Quick Tips for Finding the Right Web Development Firm for Your Business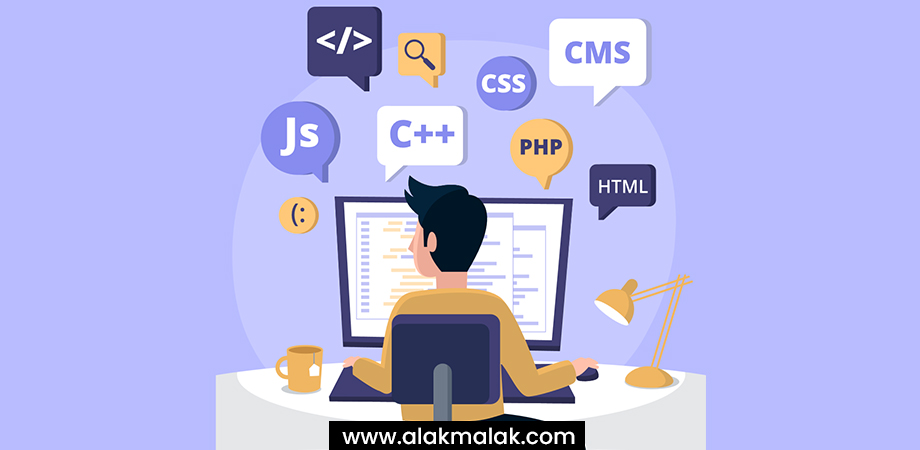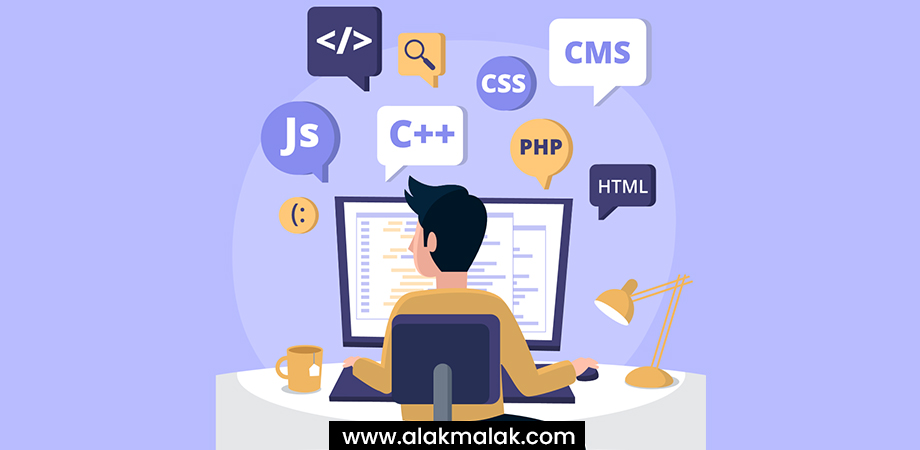 Here are the quick 9 tips for finding the right web development venture for your business:
1. Variety of Services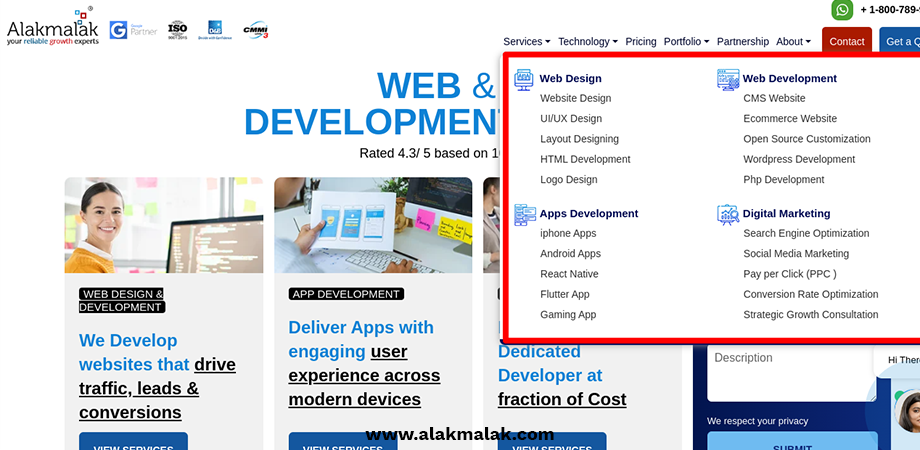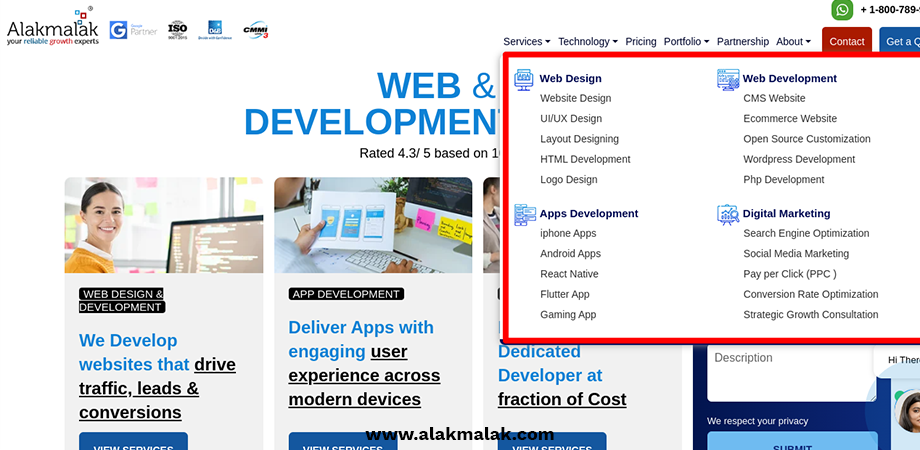 When looking for a web development firm for your business, it's important to consider the variety of services they offer. The company you choose should be able to provide a range of services that meet your business needs, from web design and development to website maintenance and support.
One of the main benefits of choosing a web development firm that offers a variety of services is that it can save you time and money in the long run. Instead of having to hire multiple companies for different services, an effective web development business that offers everything in-house can provide a seamless and integrated solution. This can also ensure that all aspects of your website work together cohesively, from the design to the functionality.
Some of the key services to look for in a web development organization include website design and development, content management system (CMS) integration, e-commerce development, search engine optimization (SEO), website hosting, and ongoing maintenance and support. A company that offers these services can provide end-to-end solutions for your website needs and can ensure that your website is optimized for both user experience and search engines.
2. Diversified Portfolio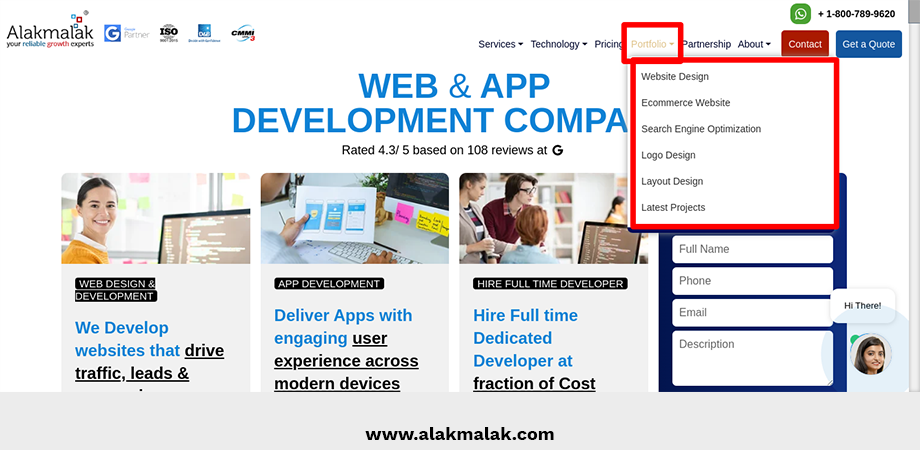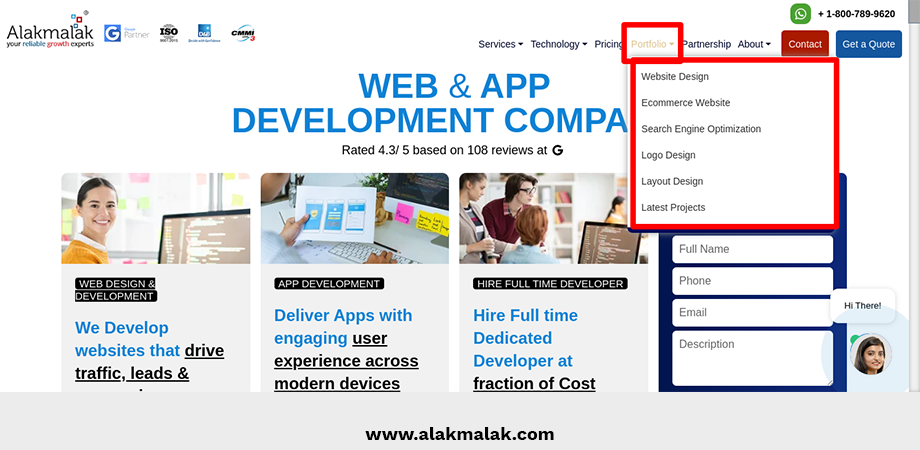 When it comes to finding the right web development venture for your business, one important factor to consider is a diversified portfolio. A diversified portfolio means that the company has experience working with a wide range of clients and industries, and has developed websites that meet the unique needs of each one.
A web development cooperation with a diversified portfolio can bring a wealth of knowledge and expertise to the table. They can draw from their experience working with different industries to develop a website that not only looks great but also meets the functional requirements of your own business. They are also more likely to be familiar with the latest trends and best practices in web development and can apply these to your website to ensure that it is modern, effective, and user-friendly.
When evaluating a web development enterprise's profile, look for examples of websites that they have developed for businesses similar to yours. This can give you an idea of their experience and expertise in your industry and can help you determine whether they are a good match for your business needs.
3. Experience in Your Industry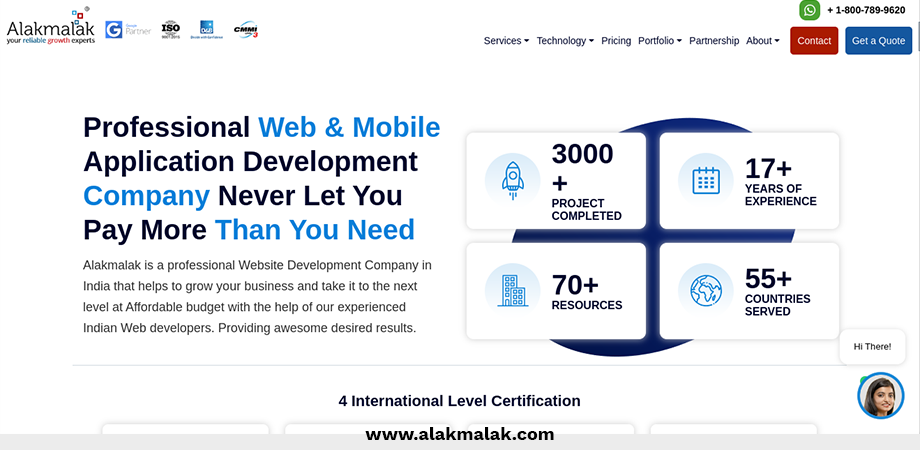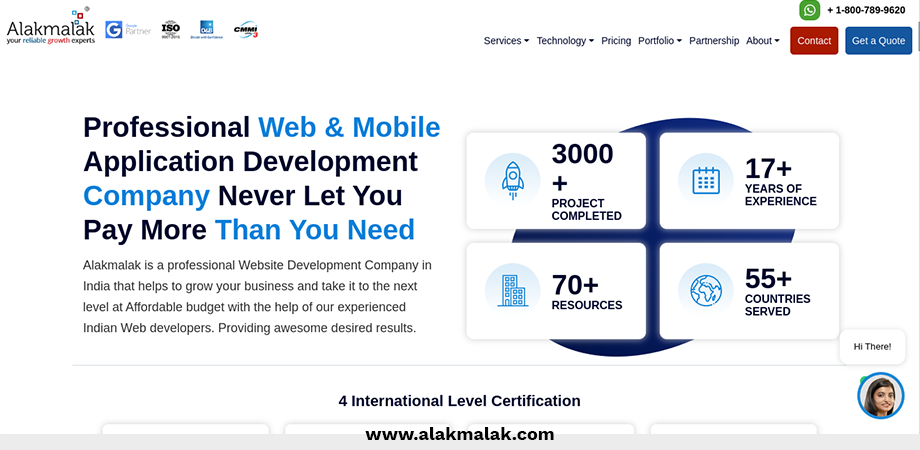 When deciding on a web development organization for your enterprise, it is essential to prioritize the firm's level of experience as a vital aspect of your choice. This is because experience is a good indicator of a company's level of expertise, and it can help you determine whether the company has the necessary skills and knowledge to meet your specific needs.
Here are some reasons why experience is important when choosing a web development business:
1. Expertise: Experienced web development companies have a better understanding of the industry and are better equipped to handle complex projects. They have a deeper knowledge of the latest technologies, programming languages, and development tools, which enables them to provide high-quality solutions.
2. Trust: Companies with years of experience have earned the trust of their clients and the industry. They have a reputation for delivering quality solutions and providing exceptional customer service, which can give you peace of mind and confidence.
4. Look for Specific Cultural Fit
Cultural fit refers to the alignment of the values, beliefs, and behaviors of a company with those of its employees and clients. It is essential to find one that has a culture that complements your business analysts.
Here are some reasons why cultural fit should be a priority when selecting a web development firm:
1. Shared Values: A web development institution that shares your company's values and beliefs is more likely to understand your business goals and objectives. They will be able to work more effectively with your team and collaborate in a way that is aligned with your company culture.
2. Better Problem-Solving: A web development enterprise that understands your company's culture is better equipped to help you solve complex problems. They will be able to anticipate your needs and provide solutions that align with your company's website.
5. Right Requirements Elicitation
Requirements elicitation refers to the process of identifying, gathering, and documenting the needs and expectations of your business to create a clear idea and comprehensive set of specifications. This step is crucial because it lays the foundation for the entire project and helps ensure that the company understands what you need and can deliver the desired outcome.
Here are some reasons why eliciting the right requirements is essential for your business:
1. Better Project Planning: Once the requirements are elicited, an organization can create a detailed project plan that outlines the project's scope, timeline, and budget. This helps ensure that the project is completed on time and within budget.
2. Improved Collaboration: Eliciting the right requirements promotes collaboration between your team and the web development business. By working together to define the project's goals, you can establish a shared vision and ensure that everyone is on the same page.
6. Streamlined Communication
Effective communication is essential to ensure that the project is completed on time, within budget, and to your satisfaction.
Here are some reasons why streamlined communication is important when selecting a web development enterprise:
1. Clear Expectations: Streamlined communication helps ensure that your expectations are clearly understood by the company. This helps reduce misunderstandings and ensures that the project is aligned with your business needs.
2. Real-Time Updates: Streamlined communication facilitates real-time updates and feedback. This helps to ensure that you are aware of the project's progress and can provide input as needed. It also helps to identify any issues early on and address them before they become bigger problems.
7. How Well Do They Understand Your Business Requirements?
A company that can understand your requirements will be better equipped to create a website that meets your business needs and delivers the results you're looking for.
The following are several reasons why discerning your business needs is a crucial aspect to take into account when choosing the right web development firm.
1. Creating Customized Solutions: A company that understands your business requirements can create customized solutions that meet your unique needs. They can tailor the website to meet your specific needs and requirements, which can lead to increased customer satisfaction.
2. Implementing User-Centered Design: A firm that understands your business requirements can implement user-centered web design, which is essential for creating a website that is easy to use and meets the needs of your target audience.
8. Positive Testimonials

Positive testimonials are a great indicator of a website's reputation and the quality of its work. Reading positive testimonials from previous client reviews can help you make an informed decision.
Here are some reasons why favorable customer reviews play a critical role in your decision-making process when choosing a web development firm:
1. Proof of Success: Positive testimonials provide proof of a company's success. They can demonstrate that the company has a track record of delivering high-quality work and meeting their clients' needs.
2. Insights into the Client Experience: Positive testimonials can provide insights into the client experience. They can give you an idea of how the business communicates with its clients, how it handles feedback and revisions, and how it ensures client satisfaction.
9. Result-Driven Approach
A result-driven approach means that the web development organization focuses on delivering the best results for your business, rather than simply completing the project.
Here are some reasons why focusing on a results-driven strategy is vital when choosing the ideal web development venture for your project:
1. Use of Metrics: A result-driven approach means that the web development corporation uses metrics to measure the success of your website. They track key performance indicators (KPIs) to ensure that your website is meeting your business objectives.
2. Client-Oriented Methodology: Embracing a results-oriented mindset ensures that the web development business focuses on addressing the client's needs. They concentrate on achieving the client's business targets and work towards crafting a website that aligns with those goals.

What's Next ?
I know after reading such an interesting article you will be waiting for more. Here are the best opportunities waiting for you.
For Such Interesting articles

Uncover our captivating services

Supercharge your business with us