Get a Free Quote
You will receive quote within 24 Hrs
Mobile Development – Gaining in popularity in several educational fields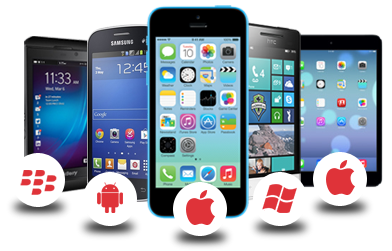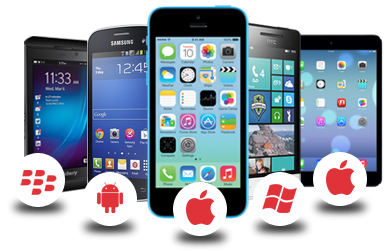 Mobile Development is rapidly gaining in popularity in the academic world. Considering that there are a high number of mobile users, the increased interest in mobile development in the IT field is quite understandable. However the academic records have a different story to tell. The mobile apps development boom has also influenced other academic fields like the sales sector, marketing department, etc. More number of professors are making sure that mobile development skills are imparted to the students in their respective fields.
The reason why more number of professors are stressing mobile development skills beyond the IT field is quite simple and the statistics mentioned here will shed some light on this
Mobile usage statistics:
Number of mobile users worldwide in 2007 was 400 Million and desktop users was 1100 Million.

Number of mobile users worldwide in 2015 is 1900 Million and desktop users is 1700 Million.

Average time spent on a mobile device in 2008 was 12% while that on a computer was 80% of total time spend on a devices in a day.

The average time spend on mobile device in 2015 is 51% while that on a computer is 42% of total time spent on devices.

The number of mobile internet users in 2010 were 13.98 million.

The number of mobile internet users in 2015 so far is 788.32 million.
Appery – a robust mobile integration platform:
Appery is a visual platform that can be used to create apps quite rapidly. It offer simple integration to mobilize any system with minimal coding. Here are some of features of Appery that has made it quite popular amongst several academic fields:
Provides a visual development platform

Encourages rapid application development by using such principles.

Very little coding is required.

Supports several database platforms like Oracle, SQL Server, MySQL, SAP, SharePoint, and LDAP besides several others.

Ability to develop highly scalable apps.

Instant deployment of app on a public or private cloud.

The drag and drop interface provided make it very easy and speeds up the development process.

It is not necessary to maintain multiple codebase for several platforms like iOS, Android, Windows Phone, etc and more. Appery has ability to utilize a single codebase.

Appery is very robust an up to date at the core by using jQuery Mobile, ionic and AngularJS for mobile web apps.

Supports team based development.

Has an amazing ability to integrate seamlessly with third party APIs and hence it is the perfect environment for professors.

For the more IT inclined people it is also possible to add custom code to explore the advanced features and develop more feature rich applications.
Mobile Application development at Alakmalak:
Alakmalak is a leading mobile app development company in India and have been for a while. They are one of the few web development firms in the country which have completed more than 2000 successful projects in their first 10 years. Besides being a mobile app development company they offer several other services like web development, digital marketing and hence are never short of any resources to complete the project.
How mobile application will help in educational fields
Mobile Development – Gaining in popularity in several educational fields
OVER
600 Small, Medium

and

Large

Enterprise business clients have chosen us from

35 COUNTRIES
Federico Bilches

www.latmeco.com

I want to thank all Alakmalak team for take my project and help me to improve my website! Thank you for your responsibility and seriousness at the time to do corrections and improvements on my website and for always be in touch with me. Highly recommended! Great team! Great company! I'm very thankful Alakmalak!

A few kinds words to say about Alakmalak programming and design. Working with these guys is always such a great relief. You know you are getting your stuff done right and usually always in a timely fashion. I'm a middle man for the most part And my clients are always happy with the end result.