Get a Free Quote
You will receive quote within 24 Hrs
Which One is Good For You? PrestaShop Vs ZenCart
Do you ever wonder whether to choose PrestaShop or ZenCart? They both offer similar features but offer their own advantages and disadvantages. This article will help you decide between them. If you're building a store, you might want to consider both of these options. PrestaShop is an eCommerce solution developed by PrestaStore and was originally designed for businesses who wanted to sell their products across multiple websites, platforms, and devices. With its advanced feature sets and customer support services, PrestaShop has become very popular.
In contrast, Zen Cart offers more flexibility, with an emphasis on user control over design elements, modules, coding, etc. As a result, Zen Cart allows the developer to customize the site as desired. Both of these solutions are free for individual developers and come with comprehensive documentation. Both also offer powerful tools for managing data storage and security. In this article, we will learn which one is more suitable for your business. But before that, let us have a better understanding of Prestashop and ZenCart.
What is Prestashop?
Prestashop is a popular e-commerce platform that allows you to create and manage your own online store. It offers features such as drag and drop design, cross-platform compatibility, optimized performance, management of multiple stores from a single admin panel, and secure shopping with SSL encryption. Prestashop also has an easy-to-use marketplace that allows you to sell products directly to customers. You can also set up sales channels like email marketing or social media ads so that you can maximize profits. And finally, Prestashop provides enhanced security for your data by encrypting it at all times in transit and on storage servers.
What is ZenCart?
ZenCart is an e-commerce platform that was founded in 2007 and has since expanded to become one of the world's leading shopping carts. It offers a wide range of features, including product categories, custom fields, inventory management, automated shipping, and more. Additionally, you can use ZenCart as a standalone e-commerce platform or combine it with Shopify for even greater flexibility and control over your online sales presence. It also offers free hosting and domain name registration options if you want to launch your own business online.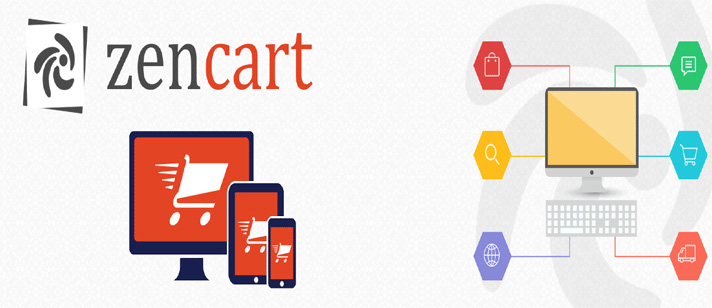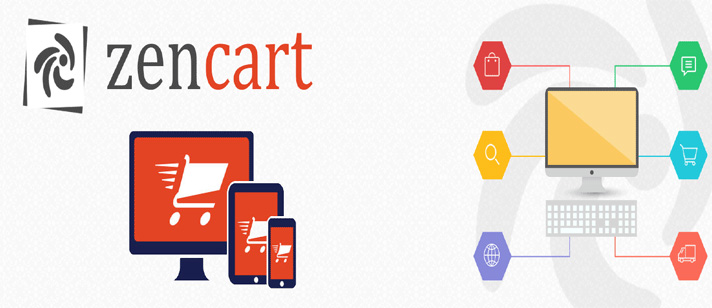 Let's have a look at the comparison between Prestashop and ZenCart, and see which is the more suitable for your business:-
1. Prestashop vs ZenCart –  Technical requirements
Prestashop and Zencart are two of the most popular eCommerce platforms in the world. They both have their own set of technical requirements that must be met before a store can be launched on either platform. For Prestashop, these requirements include a minimum PHP codebase, MySQL database support, and an up-to-date browser. Additionally, stores need to comply with all applicable EU GDPR regulations.
Zencart requires even more from new stores: they need to meet compliance standards for Payment Gateway integration (including authorization processing), Advanced Shopping carts (with features such as Wishlists and Gifts), Cross Browser Compatibility, Secure Bootstrapping & SSL Deployment!
2. Prestashop vs ZenCart – Payment gateways support
Payment gateway support is an important feature that should be considered when selecting an eCommerce platform, and Prestashop and Zencart are two of the most popular payment processors. Prestashop offers flexibility and ease of use, while Zencart supports multiple currencies and applies features like order management, shipping label printing, cart refunds/cancellations, coupon codes redeeming, etc.
Prestashop provides more flexibility when it comes to accepting payments. For example, you can accept payments through ajax calls or by using the built-in payment gateway. On the other hand, Zencart is limited to only Paypal as its payment processing option. So it really comes down to personal preference which one you prefer.
3. Prestashop vs ZenCart – Customization
Prestashop customization offers more flexibility and control over your website, whereas Zencart customization is geared towards creating a professional look and feel for your website. Prestashop allows you to customize virtually every aspect of your site, from the layout and design to the functionalities and features. This makes it an ideal platform for start-ups or small businesses that need greater control over their branding and online presence.
Zencart, on the other hand, caters specifically to eCommerce websites. It provides a wide range of features that allow you to create a visually appealing website that meets all industry standards. This includes options such as product browsing, ordering process integration, automatic fulfillment & shipping management tools, etc., making it suitable for larger enterprises with complex business operations or web stores with multiple products/categories. Both platforms have their own strengths and weaknesses – so it ultimately comes down to what best suits your specific needs!
4. Prestashop vs ZenCart – Multi-language features
Prestashop Multi-language features are considered to be better because they offer a wider range of functionality compared to Zencart Multi-language features. This includes the ability to manage products and menus in multiple languages, as well as perform translations on the fly. Additionally, Prestashop allows for product reviews in different languages which can help broaden your customer base.
Zencart, on the other hand, only offers limited support for multi-languages at this time. This means that you will not be able to translate or manage products in more than one language. Furthermore, you will not be able to review products in more than one language either.
5. Prestashop vs ZenCart – Customer bases
Prestashop and Zencart have very different customer bases. Prestashop's core customer base is mainly e-commerce-related businesses, while Zencart's target market includes more general online shoppers.
This difference in focus leads to different features and capabilities being included in the platforms. For example, Prestashop has a greater range of components that are suitable for online stores, such as product management tools, compared to Zencart which focuses on marketing aspects only.
Conclusion
So, you're thinking about switching to a new eCommerce platform? Which one should you choose? PrestaShop or ZenCart? We can't tell you which is better because that's up to you to decide! However, we can tell you that both platforms have their pros and cons and that it's important to research thoroughly before making a decision. In this article, we have tried to clear some confusion and make your life a little bit easy by pointing out a few comparisons between Prestashop and Zencart.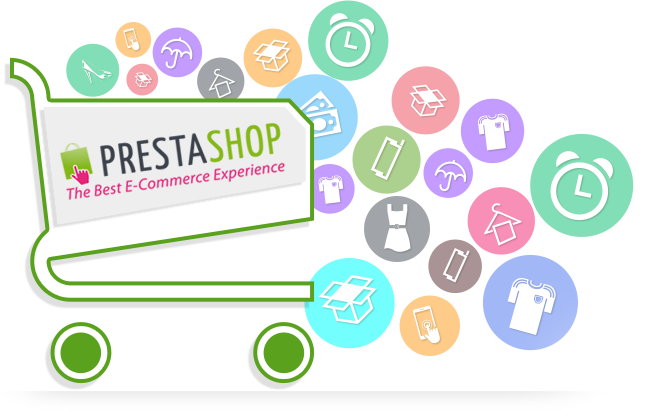 Our team of experts offers you industry-specific advice on how to improve your business using state-of-the-art technologies. Contact Us Today at Alakmalak Technologies for expert services at no additional cost.
How good is zencart for ecommerce?
User-friendly or customisable? prestashop or zencart?
OVER
600 Small, Medium

and

Large

Enterprise business clients have chosen us from

35 COUNTRIES
Federico Bilches

www.latmeco.com

I want to thank all Alakmalak team for take my project and help me to improve my website! Thank you for your responsibility and seriousness at the time to do corrections and improvements on my website and for always be in touch with me. Highly recommended! Great team! Great company! I'm very thankful Alakmalak!

A few kinds words to say about Alakmalak programming and design. Working with these guys is always such a great relief. You know you are getting your stuff done right and usually always in a timely fashion. I'm a middle man for the most part And my clients are always happy with the end result.