Get a Free Quote
You will receive quote within 24 Hrs
When do you know if you need a new Website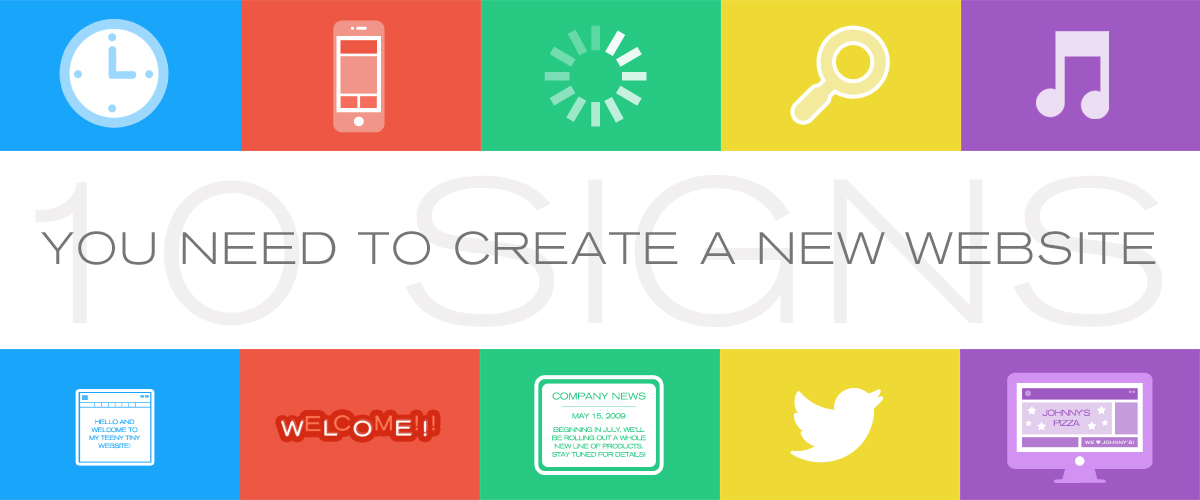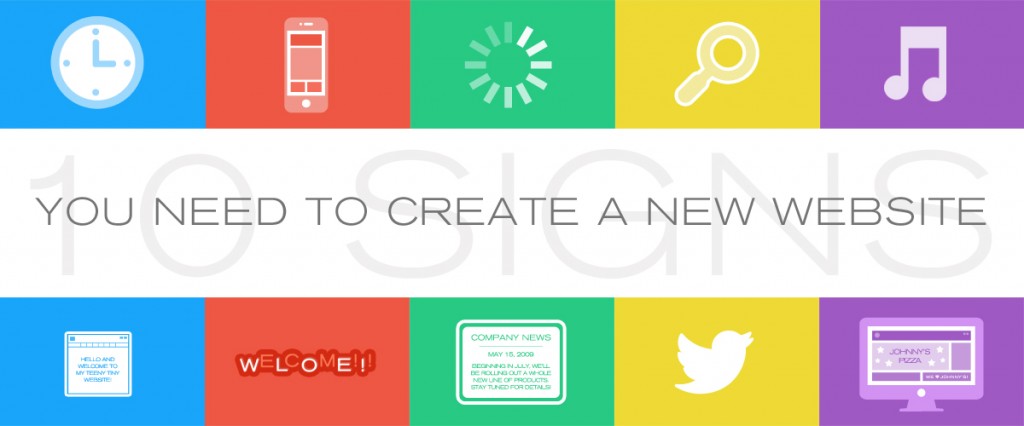 If you are already have a website and are enjoying the benefits to only thing that can be bothering you if your website is still good enough. Frequent Website redesign of a website is common amongst those who wish to like to keep with the current trends and technology. Then there are those who redesign their website only when they absolutely need to.
If the website was built a few years ago and is not recent it becomes evident from the design choices and technology options. Hence it is highly likely that you are receiving emails or calls from Web Development marketing executives regarding redesigning your website.
But at the end of the day it is you who has to make the decision on whether you do want to redesign your website or be happy with the current on. Hence here are a few tips to help you make that decision.
Tips to help you make the right decision:
Your current website was developed more than 5 years ago and it is evident from the design. As per the research done online it is evident that the first few seconds on your website is what creates the long lasting impression. Thus if you website seems outdated or unprofessional it tends to influence the overall appearance.

All the fancy and custom graphics (GIFs or Flash animations) on the website no longer do your current marketing strategies justice. It is highly likely that your business strategy has changed over the years, with possibly dropped products, new products and services. The website should always be current and send across the right message with the correct tone. Hence if the website is no longer doing that, it is not serving the purpose.

If you find that your company's power point presentation or brochure doesn't have a lot in common with what is on your website there is cause for concern. Just like you find the need to keep your company brochure updated in the same way the website too needs to be kept updated or else both the brochure and the website will seem like two different companies.

The website you have lack any real focus when it comes to your current marketing strategy, content strategy, or SEO Strategy for that matter. When it comes to staying competitive it is important to have a good strategy and furthermore implement it correctly. If you wish to implement a new strategy on an old website it may take a lot of effort and it might not be as effective. However redesigning your website means having all the right options available to implement the strategy along with a website design that is in keeping with the current trends.

It shouldn't take a rocket scientist to figure out that you will require a website that is view able on a mobile devices as well. Website were not made responsive earlier but a quick look at the statistics will tell you that you don't have an option but to make sure you do now. The study conducted in the past few years clearly shows that the mobile internet users is set to exceed those on other platforms. If your website is not easily loading on a mobile devices you are likely to lose a potential customer.

The current website of yours if built a long time ago is likely to have redundant functionality; if so this could be slowing down your website. It is vital that your website have a good performance. Not only do the visitors not prefer an under performing website, but even a search engine will not give preference to one. Thus this would be a good sign to redesign your website.
The verdict:
These set of points can act as a good reference if you are considering to redesign you website. Your website may not fit into any one single of the categories (issues) mentioned above however they are meant as a guideline only. They provide information on how a few things have changed in the last few years and which features are weighted more than the other.
Thus at the end of the day it is for you to take the correct decision based on the state of your website and keeping in mind where your business is headed in the future. One thing you can be certain of though is that it is still vital for every business to have a website in the current state of things and it is likely to remain that way for a long time to come.
Fancy Design vs Plain Design:
Redesigning a website is a big decision. But if you do decide to do so there yet more decisions to be made. You may have your requirements sorted out like to make sure you have a good page rank, able to attract a lot many more customer and finally convert many more potential customers. Then all there is for you to decide whether to do it with a fancy website or a simple plain and sober website design.
The first though that is likely to pop up in your mind is which is better in terms of visitor preference, search engine preference and finally what is good for SEO?
The fact of the matte is that when it comes to optimising a website for a search engine or a mobile device it doesn't really matter whether it is fancy or simple. If you do it correctly any kind of website can be optimised.
Thus most of the times it depends on the type of website you are making. For example if it is a shopping cart or a store online a fancy website will attract the attention of the customer and they may even be inclined to share it. It is likely that a fancy website may be more appealing to a potential customer on a shopping cart website.
On the other hand if you have a website for a specific purpose like a website that finds what are the amenities in your area or any given area the it might be a good idea to go with a plain website. The main reason being that if such a website is very fancy and all that it is about making a simple search, the users may not really find it worth the wait with all the distraction.
Alakmalak can help you figure it out:
Alakmalak has witnessed several trends changes in website design over the years. Thus the designers are quite experienced and also well aware of current trends and requirements. This makes them more than prepared to deliver new, creative and innovative designs to our clients. Furthermore they are also good at analysing a website and giving expert advice regarding what is wrong with it and how can it be improved.
Thus it is not surprising that they crossed the magical figure of having developed 2000 websites a long time ago. Besides which those clients which happen to be from all across the globe really appreciate the design and development work and continue to remain our clients.
How to Tell if You Need a New Website
When do you know if you need a new Website
OVER
600 Small, Medium

and

Large

Enterprise business clients have chosen us from

35 COUNTRIES
Federico Bilches

www.latmeco.com

I want to thank all Alakmalak team for take my project and help me to improve my website! Thank you for your responsibility and seriousness at the time to do corrections and improvements on my website and for always be in touch with me. Highly recommended! Great team! Great company! I'm very thankful Alakmalak!

A few kinds words to say about Alakmalak programming and design. Working with these guys is always such a great relief. You know you are getting your stuff done right and usually always in a timely fashion. I'm a middle man for the most part And my clients are always happy with the end result.