Get a Free Quote
You will receive quote within 24 Hrs
What is Customer Retention and How it works for e-Commerce to Boost Sales?
As a business, it is justifiable to be constantly on the lookout for means to attract the next potential customer. However, focusing too much on acquisition might just be disadvantageous.
You have heard it many times; it's easier and cheaper to get current customers to make a recurrent purchase than to find potential customers. This stands true for a large number of businesses especially in the competitive e-commerce world where clicks and a total number of conversions appear to be increasing in cost.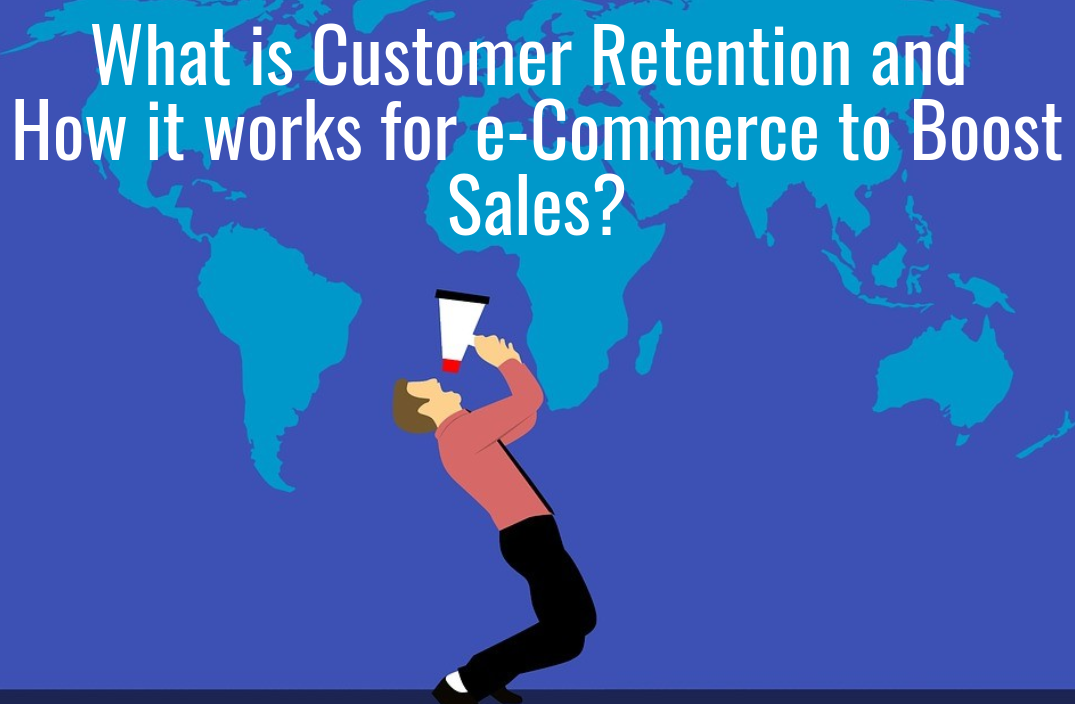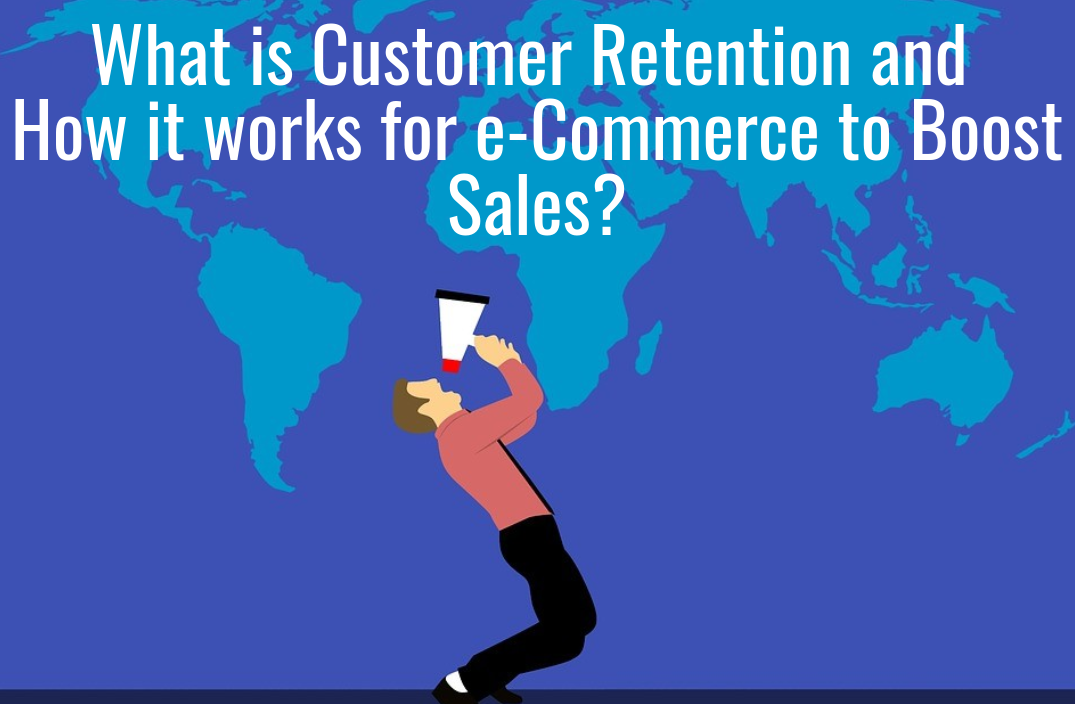 Your best customers wouldn't just use your service once or buy one product and leave. They would come back over and over again for future purchases. Customer retention rate aids in boosting your revenue and customers' lifetime value by building customer relationships. This would also lead to building stronger relationships with the customers over a period of time.
But, what does customer retention really mean and how can you work on it?
Let's explore the concept in-depth and look at a few strategies which can be applied to your own business.
Checkout Customer Retention and How it works for e-Commerce to Boost Sales:
1. What is Customer Retention?
Customer retention is the process of engaging repeat/existing customers to continue purchasing services or products from your business.
It is different from a lead generation or customer acquisition as the customer has already been converted at least once. Excellent customer retention strategies aid a business in both providing as well as extracting more value from the prevailing customer base. You would want to make sure that the hard work that you have put in acquiring those customers stays with you and enjoy value from your services or products. This is achieved often through brand loyalty and customer loyalty initiatives.
2. When to Focus on Customer Retention?
You might be confused as to whether you should focus maybe on acquisition or perhaps retention. The answer to that would be influenced by where your store stands currently in its life cycle. A store which has been set up a few weeks ago is way different than the one which has been running for several years now.
Just Beginning – In case you have just started your store, your main aim at this stage would be to get customers. Your acquisition strategies should be stronger here and completely outshine retention. Focus on tactics and techniques which would help you in growing a loyal customer base.
Gaining Traction – This would be the stage where you have built an impressive customer base and are observing sporadic sales (around 1-5 sales a week). You can now begin to instigate retention elements in order to encourage every customer to purchase more.
Retention e-mail campaigns work really well on persuading a past customer to buy from you again
Consistency – You might not have established yourself as a huge e-commerce giant yet, but sales are growing consistently (Let's say a sale per day). This is the stage where you should begin to think about blending in retention with the acquisition efforts. Consider starting a referral or loyalty program while also getting serious about marketing automation.
Established – As an established e-commerce store, you may find it difficult to find innovative ways to grow continually. The acquisition would surely lead to a lot of one-time purchases, but retention would get the customers to purchase more often. This is the stage where you should be serious about your retention efforts.
Well-Established – This is the stage where your business has passed through the many initial challenges and now stands strong. This is the time to focus solely on retention. Apart from the current stage that your business might be at, you would want to gradually tailor your tactics and strategies based on what you offer.
3. Strategies to Boost Customer Retention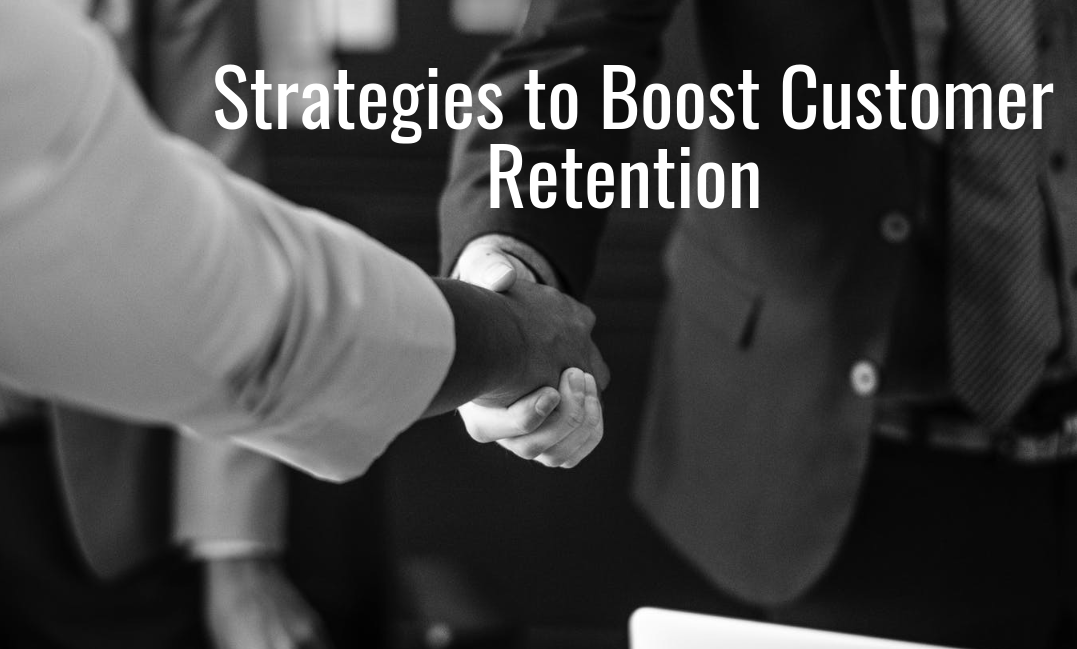 Customer Loyalty Programs:
A majority of customers often tend to favor companies that offer rewards as that makes the customers happy. Happy and loyal customers are some of the best promoters for your business as they promote your business through mouth marketing. Word of mouth is an effective means to drive new customers and loyal customers would more often than not share their experience with family and friends. Reward customers for their loyalty by offering them new products at a lower price, coupons, a point system, or a referral program. They would feel more valuable and would appreciate your effort. Customer retention is the main aim here and you would successfully be able to convert new customers into repeat customers.
Birthday E-mails with Incentives: 
Birthday wishes, and surprise gifts makes everyone feel special and as an e-commerce business owner, you share a special bond with every customer. Therefore, it is your job to make customers feel special on their birthday. You could send them a personalized mail consisting of an incentive like free shipping offer, a special gift, coupon code or other perks. Birthday e-mails reportedly have a higher rate of transaction than the promotional e-mails.
Offline Events and Meetups: 
Events and meetups are a fantastic way to meet your customers in person as well as lure new prospects. This leads to a better understanding of the interest of the customers. Work on creating a deeper relationship with our customers and you would notice fruitful results.
Hand Written Notes:
The value of handwritten notes cannot be denied. The act of saying thank you to your customer is a representation of gratitude for the customer. You could send a simple hand-written card or note to the customers. This gesture is often loved as all of us enjoy receiving mail in this world of digitalization. It would have a meaningful impact and your loyal customers would appreciate the effort and will also create good business relationships. Take a step further and also send a small gift along with the note.
Improve Customer Service:
Customer service aids in communicating effectively with the customers and offering them the support they need. A support system can help pre-sales as well as post-sale enabling you to clearly communicate. Often an effectively resolved issue can turn an unhappy customer into a repeat and loyal customer.
Summary
The best asset for your online community is your existing customers as they know your brand, your customers and appreciate your service. Focusing your energy and time on enhancing the experience of existing customer care as opposed to finding new customers can be an excellent way to increase revenue for your online store by increasing the user experience and exceptional customer service and this can ultimately increase your online sales.
Customer Retention
Customer Retention Strategies
eCommerce
eCommerce sales
OVER
600 Small, Medium

and

Large

Enterprise business clients have chosen us from

35 COUNTRIES
Federico Bilches

www.latmeco.com

I want to thank all Alakmalak team for take my project and help me to improve my website! Thank you for your responsibility and seriousness at the time to do corrections and improvements on my website and for always be in touch with me. Highly recommended! Great team! Great company! I'm very thankful Alakmalak!

A few kinds words to say about Alakmalak programming and design. Working with these guys is always such a great relief. You know you are getting your stuff done right and usually always in a timely fashion. I'm a middle man for the most part And my clients are always happy with the end result.