Get a Free Quote
You will receive quote within 24 Hrs
Top Reasons Why Websites Fail?
One thing is for sure, and that is a website is a must for any business these days. A website can be a business card, it can be an informative site about the business, a showcase of products, or even an e-commerce site, besides many other possibilities. The website development services in India are quite competent as those in other countries too.
There are those who have an existing business and plan to have an online presence and those who have a new business idea and are looking for a website as a means to do business. In either case, it is required by the Website development and design company people to understand the basics of the business; since without which they would end up making a website for the business but not really about the business. It also often occurs that the website developed is quite good however you have failed to provide the appropriate content to the website developers, or been unable to convert the data available in a form that would be suitable for the Internet or have a poor design or have a terrible loading time that your bounce rate increases or do not have a responsive design that your conversion rate can increase.
It also often happens in the case of new businesses that they take an idea and then rush into creating a website for it before actually forming the basis of the company or idea having a proper business model and design elements. It is required to first work offline or on paper, gather the appropriate material required for the website and then go online and hire a development website development company for a website. For example, if the idea is something like an online school, you first need to gather the school syllabus for respective standards before actually making the online school website. Having poor website design, not optimizing your search engine optimization, improper contact from that tends to difficulty in the checkout, adopting complex projects at the beginning due to lack of knowledge can be the reason to lose your potential clients which can lead to failure of your website.
Picking a good Website Developer is also important while making a website because it is common practice among Website Developers to use generic templates available to make a Company website for example. Such a site will give you a web presence but will be just another Website and not be successful in grabbing or sustaining the visitor's attention. They often beat around the bush with the content and design and don't actually come to the point as to what the website is all about, this can be most frustrating for the visitor.
In many cases, it happens that the Website has been developed such that the visitor is forced to register before entering. This is a big turn-off for many visitors and many will simply leave if that is the case. Another big turn-off is forced multimedia effects that take a long time to load, again not all visitors will wait very long for the site to load.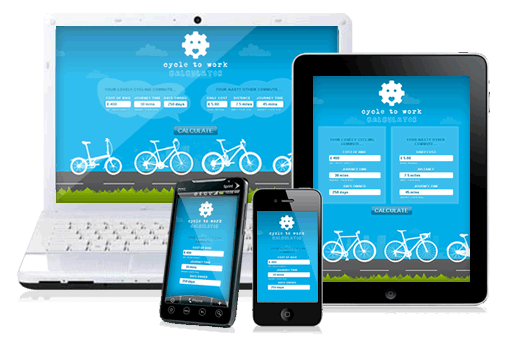 Thus there are many factors to consider before delving into the world of the web.
Why Choose Alakmalak As a Your Growth Partner?


Alakmalak is a website development company in India that offers services for several technologies. There have been around for a very long time and have developed over 2500 projects for clients all around the world. They have highly skilled web developers with a great deal of experience.
Summary: A website that is a must for any business needs to be well thought out prior to starting out making the website. Resources need to be assigned to monitor and respond to any queries generated from the website too. Having a website designed with good quality content can be the key to achieving your business goals.
No one plans for their website to fail?
Rushik Shah
02 May , 2013
OVER
600 Small, Medium

and

Large

Enterprise business clients have chosen us from

35 COUNTRIES
Federico Bilches

www.latmeco.com

I want to thank all Alakmalak team for take my project and help me to improve my website! Thank you for your responsibility and seriousness at the time to do corrections and improvements on my website and for always be in touch with me. Highly recommended! Great team! Great company! I'm very thankful Alakmalak!

A few kinds words to say about Alakmalak programming and design. Working with these guys is always such a great relief. You know you are getting your stuff done right and usually always in a timely fashion. I'm a middle man for the most part And my clients are always happy with the end result.