8 Must-Have Web Design Tools for Every Web Designer
It is necessary to get available with the best web design tool to improve the workflow of the website. If the website design tools are not up to the mark, it becomes difficult for the developer to arrange things in the desired manner.
Here we will be going to discuss the best web design tool free or premium that will help you to deal with the aspects linked with it easily.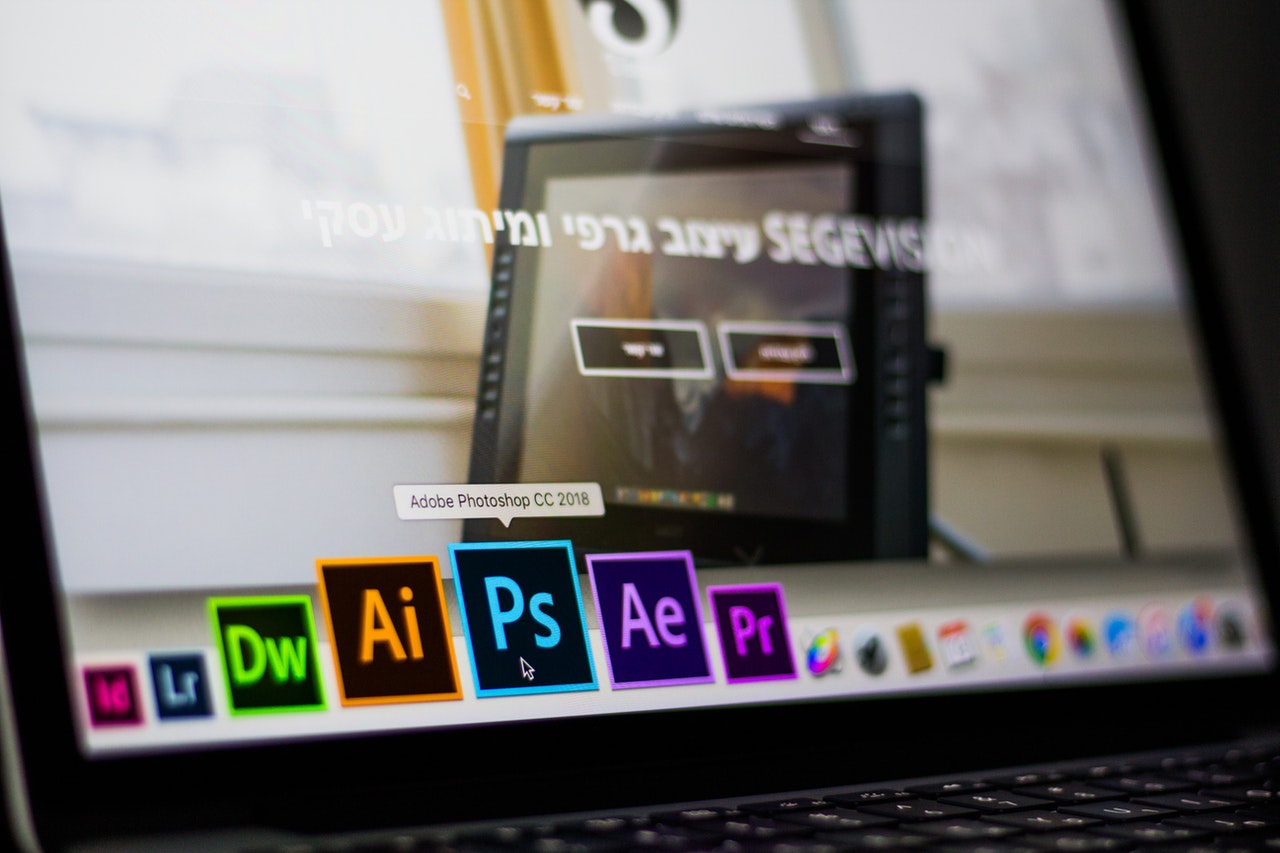 Tools to consider: –
1. WordPress:
WordPress hit in the category of best website design tools available. It comes up with enormous features, and the built-in themes and plugins available provide a user with a variety of options. They can choose and install them easily. Moreover, if a user wishes to edit and optimize the website, the same option is available. All over the world, 27% of the sites are served by WordPress. The plugins available with it are essential for a designer to consider whenever they wish to enhance and optimize the websites.
2. InVision Studio:
InVision Studio is an incredible UI tool, along with multiple features and applications. A user will be able to create a website in a user-friendly interface along with creativity. Moreover, the website will be responsive and collaborative. Rapid prototyping is there, which lets a web developer create web transitions for Complex and creativity easily. Moreover, it allows users to create custom transitions and animations easily.
3. Photoshop:
Photoshop is also one of the best website design tool free trial available. If you are among those who cannot let themselves away from creativity on Photoshop is right to choose.
The color options are numerous, and gradients are available to allow users to create the project with beautiful patterns and prints. Moreover, it is easy to use, and for a beginner, it helps them to learn about everything considering it.
4. ProofHub:
For a web designer, it is necessary to overlook the process of proofing. ProofHub serves that requirement and allows them to give the final touch after the website completes it. It is among those website design tools which involve multiple methods and explain why a designer needs to consider a particular text or not. Moreover, the interface is user friendly, and the user will be able to design the website appropriately.
5. Sketch:
Sketch is among those platforms which are majorly used for vector UI designs. For all the online stores and businesses, sketch is a vital tune to have because of interfaces and prototypes. Moreover, it allows users to export the design into a clickable prototype. The work becomes more manageable, and one will be able to work with graphics and drawing easily. It is a straightforward vector-based tool with easy implementation.
The interface of the tool is user friendly, and no problem created to the web designer.
6. Adobe Dreamweaver:
Adobe Dreamweaver is an impressive Design Tool which allows a user to create the design in a manner which they have not expected at all. It mainly works by HTML editing along with visual editing making. Moreover, if you have website design to be coded, they can easily do it with it. Also, it allows users to create the attractive look they have imagined, and within no time, they can create in real as well. If you wish to create a responsive design option is also available with this tool.
7. Bluefish:
Bluefish is the smallest website design tool and serves as the best one because it is best for novices with the text-only interface. There is no need for a user to feel like their requirement is not fulfilled while using it. It focuses on HTML and supports some other languages like PHP, SQL, JavaScript, Java, and CSS. The interface is also user-friendly, and you will not face any trouble.
8. Google web designer:
Google web designer is also a web design tool free version because it is used in HTML5, JavaScript, and CSS and allows the user to create interactive content. This indicates that it is mainly used to build ads.
Additionally, you will be able to switch between the design view and the default view and the code view. They can easily figure out the aspects of liquid and gets whatever they are expecting.
Conclusion:
These are the best web design tool available. It depends on the user, which they are going to consider. As per their requirement, they can choose the tool and implemented the task successfully.
Why Choose Alakmalak?



Alakmalak has been developing stunning Web Design They have a team of highly skilled  Designer who has the expertise to create awesome Design. Please contact us here to develop a stunning design.
free web design tool
wed design tool

What's Next ?
I know after reading such an interesting article you will be waiting for more. Here are the best opportunities waiting for you.
For Such Interesting articles

Uncover our captivating services

Supercharge your business with us