Get a Free Quote
You will receive quote within 24 Hrs
The Ultimate Checklist for Every New Ecommerce Site
With the growing popularity of mobile devices, the eCommerce industry has seen a huge shift. Consumers now expect to shop from anywhere at any time. Websites have become the preferred way to connect with brands and retailers.
It takes a lot of effort to get noticed in the crowded world of E-commerce website development. Once you reach the top spot, you'll want to stay there. That means building a strong brand identity, creating great customer service, and using conversion optimization strategies to increase sales has become really important.
How would you describe your eCommerce site? Is it simple, sleek, or something else? If you're looking to improve your website, then you should consider these things for your new eCommerce website.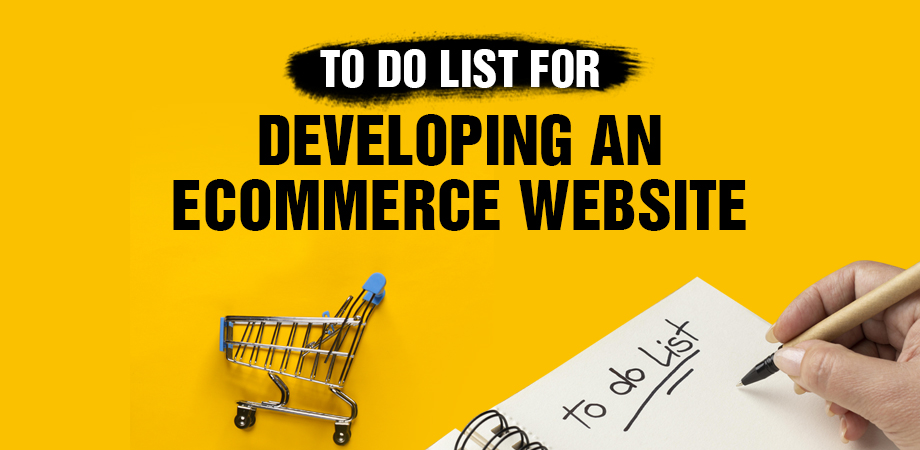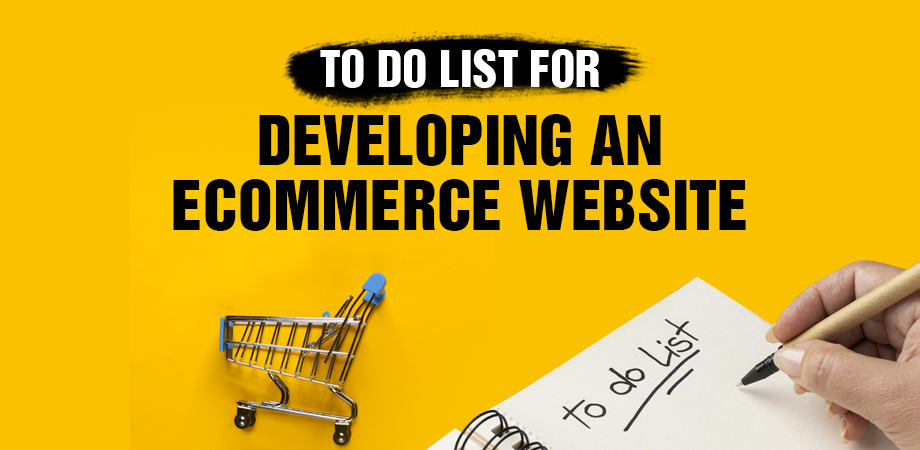 Here's the ultimate checklist that every new eCommerce website should tick:-
1. Creating a Great First Impression
A great first impression will help you get people interested in what you are offering. It will make them want to know more about your business. If they like what they see, they will be more likely to go back for more information on your site. If you are not able to make them understand the product/service of your website then it is more likely that the customers are going to bounce to a different website, which not only increases the bounce rate of your website but also affects the conversions. A great first impression will help you stand out from the crowd, attract new clients, and convert prospects into customers. It also helps increase sales revenue when people visit your site for the first time.
2. Make sure technical functions are operating well
The technical functions of websites are important factors for users. These factors are the speed of loading pages, navigation ease through the website, and the availability of the required information. If these features are not available or if they take too long load Time, then visitors will leave the site.
Some of the benefits of well-operating technical functions of a website:-
Can save time by saving your data automatically when you close the browser.

Can help you browse the web safely and easily.

Can help you protect your privacy.

Can help you use the internet freely.
3. The Overall Look and Management
When you look at a web page, you want to know if the content is relevant to what you're looking for. You also want to be sure that the design of the site makes sense. It needs to be easy to navigate and use and you need to feel like you've found the right place when you arrive. Remember that having a good layout will make it easier for users to navigate through your website, so it is also important to keep your navigation simple.
Benefits of having a proper Overall Look and Management in a website:-
Increase Productivity

Improve Customer Experience & Increase Customer Loyalty

Reduces Costs & Increases Revenue

Enhance Brand Awareness
4. Checking page performance
Performance refers to how quickly web pages load and how responsive they are to user input. Poorly performing websites can make users feel frustrated or confused. They may also discourage them from returning to the site. If your site isn't performing well, you might want to consider improving its performance. A slow-loading web page will not only affect the user experience but also reduce search engine rankings. Companies must keep their websites up to date with new technology and design trends so that they remain relevant and attractive to users.
5. Prepare All Standard Website Pages
When you are creating or editing a page on the website, remember that this will be seen by many people who visit the site. Therefore, make sure that each page is well written and organized so that they can easily find what they want. Also, use appropriate proper font size to improve the readability.
Benefits of designing a website with standard pages:-
Standard webpages are easy to create, maintain and update.

They're good for beginners and offer a solid foundation for creating websites.

They help prevent problems when making updates.
6. Craft Your Ecommerce Product Pages
If you are selling products online through an E-Commerce Website, having a well-designed landing page will help increase sales. A great example would be a product page on Amazon or eBay. They provide tons of information about the product such as features, specs, reviews, etc. It also helps potential customers know what they're getting into before they buy. By including useful information about your products, you will keep customers interested in making purchases.
Benefits of having a well-crafted e-commerce product page:-
Increase sales by up to 50% & Generate leads

Improve customer experience

Boost brand awareness

Help customers find what they are looking for faster
7. Optimize Shopping Cart and Checkout Pages
Optimizing the website shopping cart and checkout process will help increase conversion rates (the number of people who complete the purchase). It is also good Search Engine Optimization practice because it helps Google understand what the user wants when they are on the website. It is recommended to keep them simple and easy to use.
Benefits of optimizing Shopping Cart and Checkout Pages:-
Increase conversion rates & sales

Reduce cart abandonment

Improve customer experience
8. Additional Support
When you're launching a new website or mobile app, you need to make sure that there are no technical errors, so that the customer experience is smooth and trouble-free. You also want to ensure that there are enough resources available if problems arise, such as additional support when needed. It increases the likelihood that users return to your site, which increases the number of conversions. A website without additional support will not be able to compete with those who provide such services. If you don't consider this point, your business may suffer from low traffic and sales.
Conclusion
Although setting up an eCommerce store may be easier than ever before, it does require patience and persistence. Therefore, give it time, attempt, fail, and then attempt again to thrive. It may feel overwhelmed by this really long checklist for every new eCommerce Site. But if you know how to complete each task, you'll get closer to your business goals. You can use this checklist to help you plan and build an eCommerce site that's optimized for conversions.
Contact our experts to discuss the services that could add value to your business.
OVER
600 Small, Medium

and

Large

Enterprise business clients have chosen us from

35 COUNTRIES
Federico Bilches

www.latmeco.com

I want to thank all Alakmalak team for take my project and help me to improve my website! Thank you for your responsibility and seriousness at the time to do corrections and improvements on my website and for always be in touch with me. Highly recommended! Great team! Great company! I'm very thankful Alakmalak!

A few kinds words to say about Alakmalak programming and design. Working with these guys is always such a great relief. You know you are getting your stuff done right and usually always in a timely fashion. I'm a middle man for the most part And my clients are always happy with the end result.