Get a Free Quote
You will receive quote within 24 Hrs
The Top Tips For Effective eCommerce Website Development Assured to Drive in Sales
An eCommerce website design is similar to the stores in the mall, where the first impression is the best one. It is unlike any other website; you need to be obsessive about how customers flow into your websites. A good eCommerce website is ideal for driving in customers and increasing your sales. In case, if your current website isn't performing well any longer, then it's high time for website re-development. Add good Calls to action buttons or add Guest checkout options for easy buy for your customers.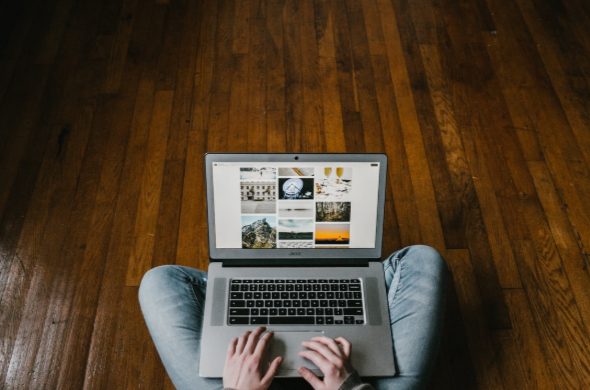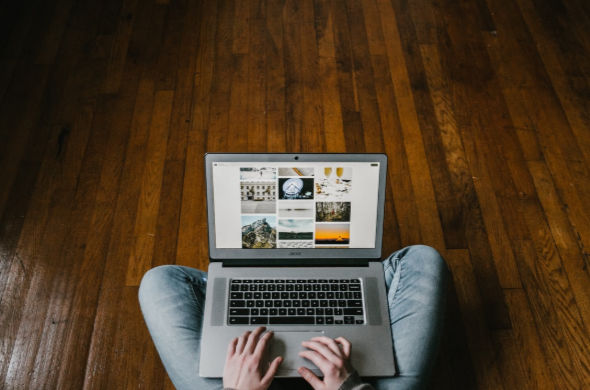 Be it for building or rebuilding existing E-Commerce websites, here we list down a few tips to keep in mind that will help you to develop it successfully. Ecommerce website Design should be Mobile Responsiveness to reduce bounce rate.
Keeping the website design simple One of the top and foremost rules that you should do while developing your eCommerce website is to keep it simple for the customers to understand. Your online store should be developed in such a way that it meets the visitors' needs and turns them into customers. The eCommerce website should be as simple as possible with no distracting images or links popping up, especially during the checkout process or Checkout Form. Make sure to avoid complex animations, very long content, and ambiguous terminology as much as possible.
Always be Honest with the Prices
Being honest with the prices, in the beginning, will have a good impact on your eCommerce website. Not disclosing the shipping charges to the customers until they get to the payment gateway will create negativity on the sales and raise the cart abandonment rates highly. Honesty is always the best policy.
Use High-Quality Videos and Images on your Site
Using an unclear or blurry image might make the customer think that the product is of cheap quality and thereby drop the purchase. Hence, it is always best to use high-quality images and videos in your eCommerce site for the customer to have a clear idée on your product Description. It should be so tempting that the customer wants to buy it.
Make the Menu easy to Navigate
The menu for navigation should be either horizontal at the website's top or vertical on to the left side. It should be designed so that it will be easy for the User Experience. Always ensure that you don't load up your menu with too many options, as they will be cluttered and confusing to the customers. In case, if you have a lot of categories and pages on your site, you can make use of the drop-down menu without creating a visual overload.
Utilize Widespread Filters
Making use of the filters is sure to provide your site with a good customer experience. For an online customer, if they are not able to find the right product from your website, chances are there that they might drop it and go for a different online store. That's why a well-organized filter is mandatory for your eCommerce site to drive in the customers.
Social Media Links
Links all Social media Channels on your website has been proven to boost your eCommerce website rankings. Sharing and displaying well-like items on social media pages is also known to drive customers into your eCommerce websites.
Add Customer Testimonials
A majority of the customers go for online buying after reading customer reviews and testimonials. Customer testimonials are an effective way to show how good your product is. It is also ideal for showing the reviews and testimonials along with the picture and name of the customer who wrote it. Show Customer Feedback to build trust this will help you to boost your online sales. Send Follow-up Email about any upcoming sales form email list to your loyal customers because email marketing will boost E-Commerce Store conversion rate.
Concluding
Concluding In short, your eCommerce website development should be clear, easy to understand, easy to navigate, and should not misguide the customer in any way. So, having listed here some of the tips to consider while developing your eCommerce website, hope you might get along with it without any hassles.
Developing Awesome eCommerce Website Development with Alakmalak


Alakmalak has been developing a stunning eCommerce website They have a team of a highly skilled eCommerce website developer who has the expertise to create awesome applications. Please contact us here 
OVER
600 Small, Medium

and

Large

Enterprise business clients have chosen us from

35 COUNTRIES
Federico Bilches

www.latmeco.com

I want to thank all Alakmalak team for take my project and help me to improve my website! Thank you for your responsibility and seriousness at the time to do corrections and improvements on my website and for always be in touch with me. Highly recommended! Great team! Great company! I'm very thankful Alakmalak!

A few kinds words to say about Alakmalak programming and design. Working with these guys is always such a great relief. You know you are getting your stuff done right and usually always in a timely fashion. I'm a middle man for the most part And my clients are always happy with the end result.