Get a Free Quote
You will receive quote within 24 Hrs
The pros and cons of opting for a website design with infinite scrolling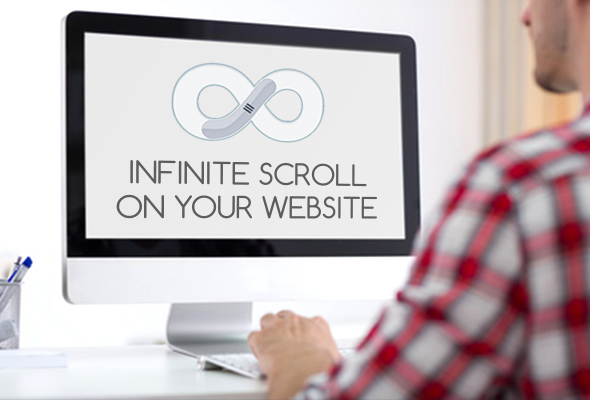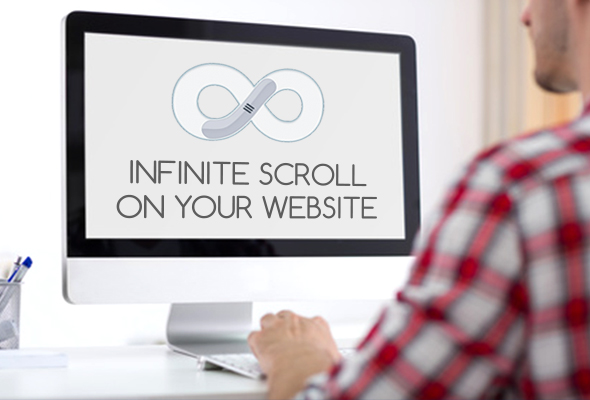 Web design techniques have evolved a lot over the years. There are some design techniques that have taken a complete 'U-turn' from their stance a few years ago. The first page or home page of a website as many call it has gone through a great number of design trends over the years.
To start with, the first page used to be the page with all the links and all the graphic elements that the designer could concoct. However, with loading times being a factor in the success of a website this rapidly changed and the home page was designed with only the necessary navigation bar and a short content area with an excerpt from the "About Us" page. However, with further improvements in the design skills came the infinite scrolling page. This helped designers create websites with endless content on single page design.
More recently this technique has been adopted for single-page sites. Single page sites have been a trend for a while; however, there are not that many takers. The website design technique of infinite scrolling pages has brought new life into the designing of single page websites.
What is an infinite scrolling page?
There are two similar techniques used by single-page sites these days; one being the infinite scrolling website and the other being the Parallax scrolling website. The Parallax scrolling website is quite popular and is also often seen on several game websites. It is the design technique where the background and the foreground section move at a different speed. For example, while scrolling the foreground may scroll however the background may now scroll or scroll independently of the foreground. This creates a very good illusion and has been extensively used.
On the other hand, infinite scrolling is a design technique that populates the screen as the user scrolls down. This results in an endless stream of content and hence has a great number of applications.
Amongst the websites that use the infinite scrolling page technique are several social media websites including Facebook, Twitter and even Pinterest. The way these websites have been designed is that there is no end to the scrolling of content.
The advantages of Infinite scrolling design:
Infinite scrolling help keep the users on your website for a longer period of time.

This design technique is very useful for a website that is regularly updated.

The fact that the content keeps appearing on scrolling is what makes the user still around for a longer amount of time and interact to a greater extent.

This technique is a boon for touch devices, like mobiles and tablets or even touch laptops for that matter.

There is a bit of a divide here since it has been endlessly debated that the scrolling is out as far as desktop websites are concerned. However when it comes to mobile devices; rather the touch screen devices the infinite scrolling technique makes it much easier.
The disadvantages of Infinite scrolling design:
An infinite scrolling website has limited options for the responsive design of the footer section.

The footer of a website has established its place in the modern design of a website as one of the most important sections where it is possible to get a quick overview of almost the entire website.

The interlinking and navigation options on such websites are not of the kind that a user might usually expect. It is altogether a completely different design technique and hence the drastic change in the layout of other professional design elements as well.

When it comes to implementing some kind of analytics on the website with advanced options it becomes very hard to set up the tracking elements. The issue is that conventional methods to place the trackers will not be effective and alternative solutions will have to be sought.

One of the biggest worries of professional website designers is usually the loading time of the website.
The verdict:
The infinite scrolling technique appears to be a new hip technique that may not suit every website that is being developed. However, for those willing to be more creative and seeking a unique and innovative option, infinite scrolling can supply both. Besides this, it is highly beneficial in attracting more traffic too.
Not everyone is tech-savvy and creative enough to be able to create a responsive website design that keeps up with the current trends and also utilizes the new tools and elements of a language. Besides which the Websites these days also have that Social Media element that we have extensively discussed. Professional Designers are a creative group of people who have the amazing ability to come up with great designs that can later be converted into a workable template for your website.
Alakmalak is a design agency that has had the good fortune of having the opportunity to create Web Designs for several firms across the world. They have now developed more than 2000 websites over the years for clients from all around the world. Hence it is safe to trust them when it comes to Web Designing in India for the current times.
Infinite Scrolling: Is It Good or Bad for Your Website?
Pros and Cons of Infinite Scrolling
The pros and cons of opting for a website design with infinite scrolling
OVER
600 Small, Medium

and

Large

Enterprise business clients have chosen us from

35 COUNTRIES
Federico Bilches

www.latmeco.com

I want to thank all Alakmalak team for take my project and help me to improve my website! Thank you for your responsibility and seriousness at the time to do corrections and improvements on my website and for always be in touch with me. Highly recommended! Great team! Great company! I'm very thankful Alakmalak!

A few kinds words to say about Alakmalak programming and design. Working with these guys is always such a great relief. You know you are getting your stuff done right and usually always in a timely fashion. I'm a middle man for the most part And my clients are always happy with the end result.