Get a Free Quote
You will receive quote within 24 Hrs
5 Reasons Why Website Potentiality Must Be Mobile-Optimized?
The way people access the Internet is rapidly changing. There was only one device to access the Internet till a short while ago and that was the Personal Computer. But things have changed, now there are many devices like tablets, laptops, watches, and mobile phones, etc. that can be used to access the Internet. All these users expect to be able to view all the websites in decent manner on all of the platforms.
This makes it difficult for the people who are targeting the desktop computer visitors to compete in all forms of the market. It also means a loss in their customer base. Thus it is essential to have a website that is optimized for mobile devices to remain competitive. The website design could probably remain the same however it just needs to use added technology.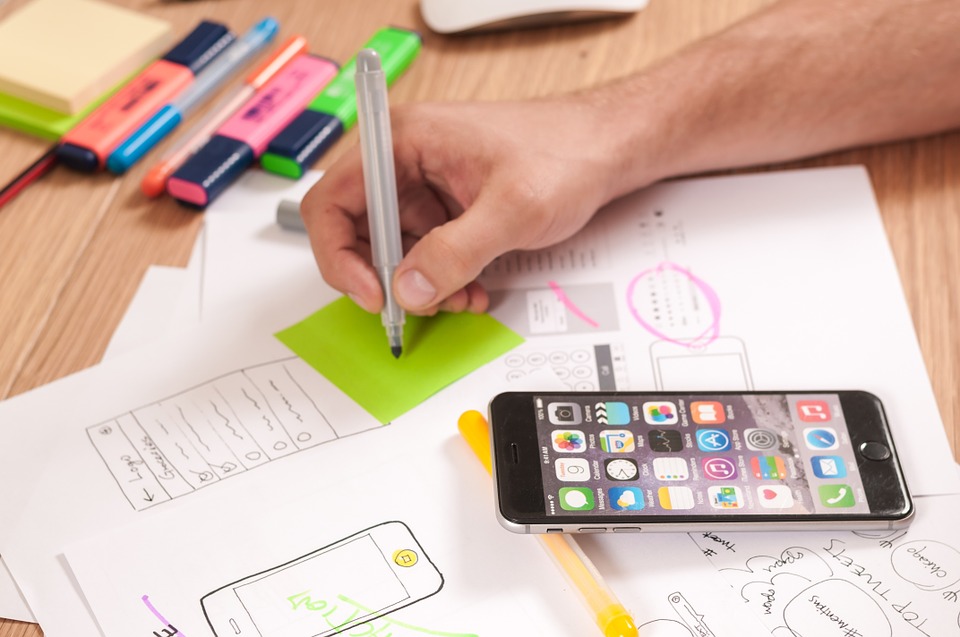 Web Design Process
As per the recent statistics the mobile traffic has greatly increased. The traffic is not uniform across all type of sites it in fact varies as per the type of website. Thus websites that are optimized for the mobile devices were introduced. The mobile websites work slightly differently compared to the desktop computer ones.
A mobile has many features that are unique to itself and thus if a common website is built for both the desktop and the mobile platforms using the popular responsive design tools then it cannot take advantage of these unique features. At the same time make your website responsive means that the users will be able to view the website as usual on the desktop computer, but in addition to that they will also be able to have a great browsing experience on the mobile as well.
Having a website optimized for the mobile devices can be very beneficial. This will improve the user experience to a large extent. As a website that is simple and made exclusively for the desktop will appear quite distorted over the mobile device. The websites with a better and attractive interface tend to gets users that stay for long amount of time exploring other features or products.
Thus if the website navigation is easy and quick to sport ( not cluttered ) the users tend to like such websites more. If there is one thing that is the greatest turn-off for any website then it is the speed of the website. This specially applies to mobile users. Mobile users tend to be surfing the websites on the go or during their quick breaks. Such users require websites and content that loads very fast. There are also different kinds of broadband speeds to consider while making a responsive website.
For example it is possible that the mobile user is using any one of these Internet access methods, 2G, 3G, 4G, WIFI or GPRS. The website thus must be optimized such that it caters for that.
Feel free to contact Website Design in India today.
Why Choose Alakmalak As a Your Growth Partner?


Alakmalak is a Web Development Company in India that offers services for several technologies. There have been around for a very long time and have developed over 2500 projects for clients all around the world. They have highly skilled web developers with a great deal of experience.
5 Reasons why website potentiality must be mobile-optimized?
Rushik Shah
03 October , 2013
OVER
600 Small, Medium

and

Large

Enterprise business clients have chosen us from

35 COUNTRIES
Federico Bilches

www.latmeco.com

I want to thank all Alakmalak team for take my project and help me to improve my website! Thank you for your responsibility and seriousness at the time to do corrections and improvements on my website and for always be in touch with me. Highly recommended! Great team! Great company! I'm very thankful Alakmalak!

A few kinds words to say about Alakmalak programming and design. Working with these guys is always such a great relief. You know you are getting your stuff done right and usually always in a timely fashion. I'm a middle man for the most part And my clients are always happy with the end result.