Get a Free Quote
You will receive quote within 24 Hrs
The Google Penguin Algorithm – The interpretation and what it means in 2015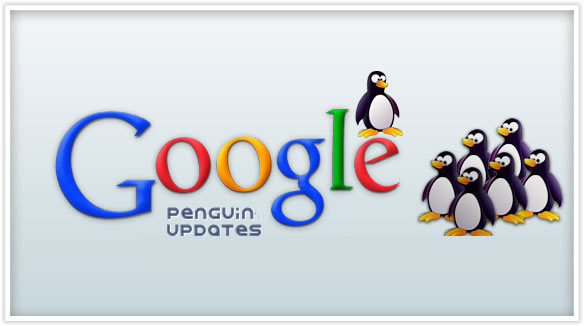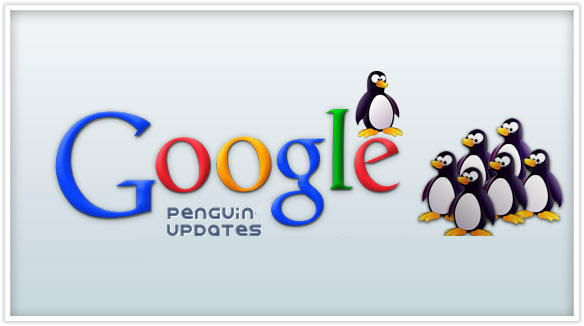 The Google Search Engine is by the most popular search engine of them all. The title of the King of Search Engines goes to Google even in 2015 as it has been in the recent years. As the famous saying goes "With great power comes great responsibility – Voltaire". Thus there is a great responsibility on Google's able shoulders to provide it's visitors with good quality search results which it does with flying colors.
But being responsible in this case means making their search algorithm very strict and penalizing defaulters as well. Thus it comes at a cost. They implement their unbiased rules in a good manner and it has affected a few big companies already.
Here are a few facts about Google's search engine algorithm that might interest you before taking a look at what the Google Penguin (Algorithm) is all about:
Google uses a highly complicated algorithm for its search engines.

Google uses approximately 200 factors to determine the rank of a website.

The algorithm specifies what are the important factors and their weight age as well.

The algorithm also specifies which factors adversely affect the ranking of the website.

This algorithm of theirs changes approximately 500 times a year (in the form of tweaks or updates).
Google has released several updates over the years like Panda, Penguin, Hummingbird, Pigeon, etc. However none of them have been as popular as the Penguin one. It has become popular for all the wrong reasons though, chiefly because it means that several Black Hat SEO practices are now not effective and also penalized.
What is the Google Penguin?
Google Penguin is the name of the algorithm that chiefly targets Spam. It was introduced in April 2012. The main factors that it targets are:
Link schemes

Automation tactics

Bad quality link building

Blog comment Spam

Directory Spam

Article Spam

Link buying

Link Networks
There is more to Penguin then just the above list, in fact as per the guidelines the following items are also affected:
Keyword Stuffing

Automatically generated content.

Cloaking

Scraped Content

Pages with non-original content

Hidden text or links

Doorway pages
The story so far:
The Google Penguin algorithm was released in 2012 and there have been many updates to this algorithm since then. Here is the list in brief:
Penguin 1.0: This was released on April 24th 2012. It was to do with spam links and even provided a from to report it manually. Besides that there was also a form to fill if you feel Google has penalized you wrongly.
Penguin 1.1: This was released on May 26th 2012 and was simply a data refresh
Penguin 1.2: This was released on October 5th 2012 and did create a little confusion as it wasn't what everyone was expecting.
Penguin 2.0: This was released on May 22nd, 2013. This was a major update, changing the rules to further penalizes bad SEO practices and at the same time reward great user experiences. This algorithm removed restrictions of simply looking at the first page by drilling down into the inner pages.
Penguin 2.1: This was released on October 4th, 2013. This was said to be a refresh although did have minor changes that affected a small percentage of queries.
Penguin 3.0: This was released on October 17th, 2014. This was another major update that confirm Google's trend on the way it will handle bad SEO techniques.
There is the general feeling that there will be another Penguin update in first 6 months into 2015 after the overall feeling after Penguin 3.0
Does Google Penguin affect your ranking?
To put in the minimum number of words: Yes, the Google Penguin update will affect your ranking besides which the new rules will make sure it also penalizes bad SEO practices.
Google Penguin method (is it Algorithmic or Manual)?
The Google Penguin update has been Algorithmic and is likely to stay that way in the future too. However does seem possible that an Algorithmic penalty can trigger a manual review of an issue. In general Penguin will affect all those websites which are doing things wrong. In addition to which there are several degrees of how bad it is and how much it will affect the website.
Spotting the issue:
To check if you can be affected by the Penguin algorithm the place to look for is mainly places other than your website. The only factor that on the website is keyword stuffing and thin content pages. The other factors avoid would be spending a lot of time optimizing anchor text and obtaining irrelevant links from other websites. Factors like link Spam can also be the cause of a Penguin penalty. It may be a good idea to use special purpose tools to perform an audit and figure out what is hurting your ranking. Google Webmaster tool and Bing Webmaster Tool are some of the tools available.
It's a war zone out there
Competition is fierce with just a large number of websites wanting to be on the top for the same set of keywords. With this in mind many people used to practice bad SEO techniques. However the Penguin update has made it more difficult for people to cheat their way to the top. But can this work against you? The sad truth is, it can. This is often termed as Negative SEO and is often practiced by you competitors if your website is on the top and they are under; just so that they can get on the top.
The good thing is that Google too is aware of such practices and has taken measures to detect if such an event has occurred. However they too cannot catch all such activities.
Conclusion:
Alakmalak is Digital Marketing Agency in India that also provides several SEO related services. Having developed more than 2000 websites in short span of time for clients all over the world, they have gained valuable experience in all the right fields. Their SEO team has been equally successful and continues to help clients the world over cope with the changing face of digital medium, whether it is the mobile revolution, increasing importance of social media or the greater acceptance of purchasing over the internet.
The Google Penguin Algorithm
The Google Penguin Algorithm update in 2015
OVER
600 Small, Medium

and

Large

Enterprise business clients have chosen us from

35 COUNTRIES
Federico Bilches

www.latmeco.com

I want to thank all Alakmalak team for take my project and help me to improve my website! Thank you for your responsibility and seriousness at the time to do corrections and improvements on my website and for always be in touch with me. Highly recommended! Great team! Great company! I'm very thankful Alakmalak!

A few kinds words to say about Alakmalak programming and design. Working with these guys is always such a great relief. You know you are getting your stuff done right and usually always in a timely fashion. I'm a middle man for the most part And my clients are always happy with the end result.