Get a Free Quote
You will receive quote within 24 Hrs
Check some wonderful facts about the future of eCommerce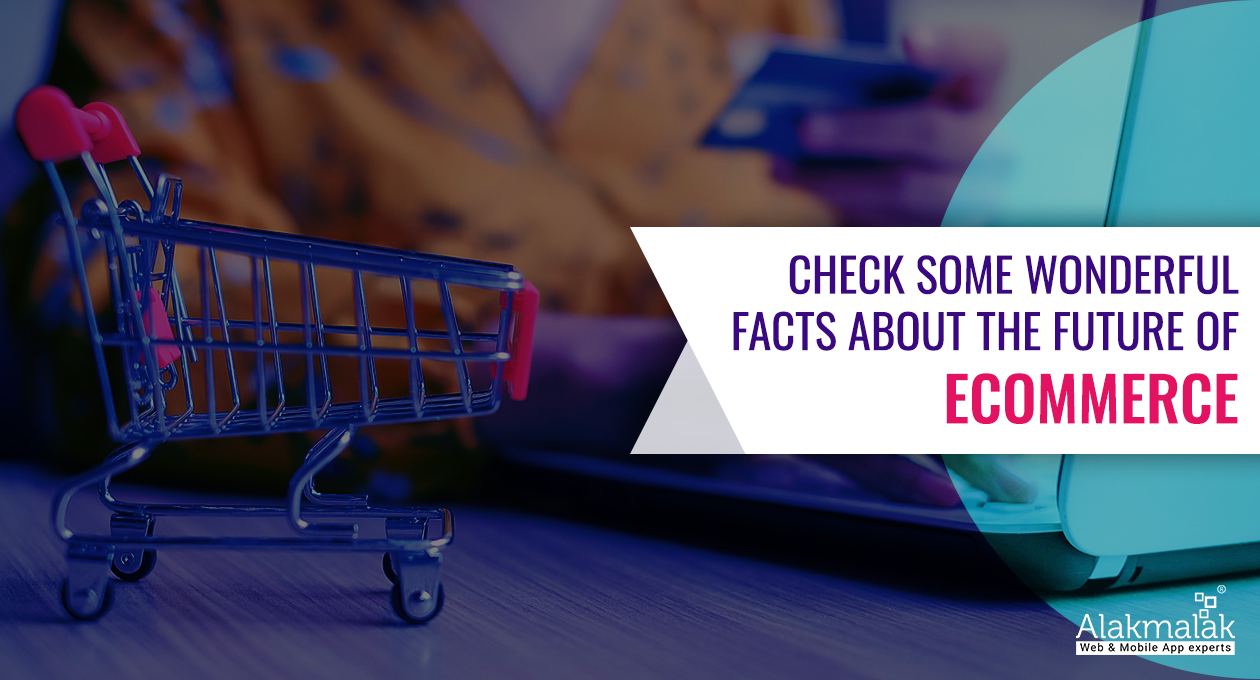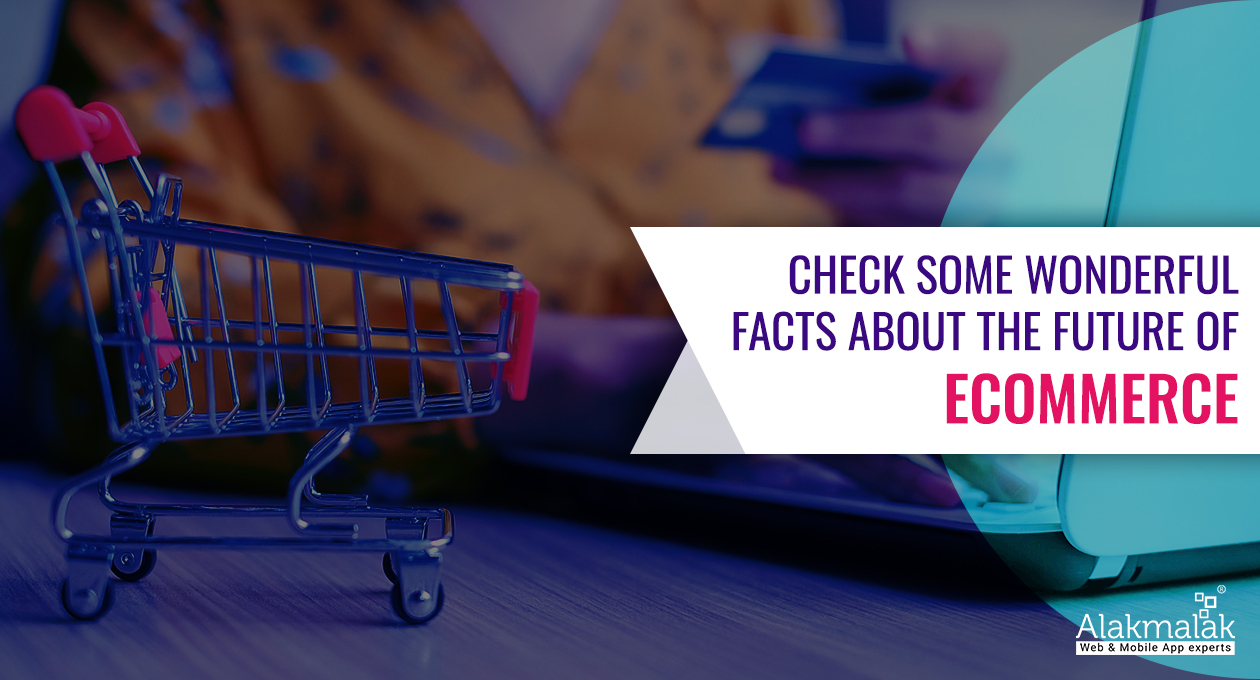 Ecommerce is the new online marketplace. More and more people are today giving preference to online buying. eCommerce is evolving every day, and one has to make sure that to have a competitive edge, their online store adheres to the latest technology and gives the best customer experience.
Here are some amazing facts about the future of eCommerce:
Personalization will hold the key:
If one wants to stay ahead of the competition, then personalization will be very crucial for online experiences. This is not just about selling products but offering clients products based on their needs. It also involves introducing new and upcoming products to the clients. Offering a personalized experience to the customers will be rampant in the future.
Cost and offers will matter a lot:
If one wants to build a strong customer base for your online business, then it is not enough to offer products to clients. It is more important to offer products at a competitive price to the customers. Also giving discounts on products and giving some cool promotional offers, which will help in attracting more customers and in increasing online sales as well.
You cannot miss out on social media platforms:
Having an eCommerce website is not enough. It is a more important fact that your brand is present on every social media platform. Because the social media platform can help in a big way to draw traffic to retail sites, sharing a product or tweeting a product, or liking a product can surely make a lot of difference to the eCommerce sales of the product.
Mobile optimization will always remain important:
This is a known fact that more and more people across the globe are using their mobile devices to check out products and buy products. Therefore, having a mobile responsive design is important and will be equally important even in the future.
The payment type on the online website:
You need to have payment types that will make the purchase process easier for the customer from the online website. Encryption for the client information security is mandatory, and the online checkout process has to be fast and easy for a better online shopping experience. There have to be multiple payment options so that the customer can choose one that suits him. If required, do not hesitate to add new payment options like Paypal, debit cards, credit cards, etc.
Conclusion:
The eCommerce Business is going to flourish even more in the future. Obviously, the level of competition will also be higher. It is important that your eCommerce website is the best and one that is equipped with the latest technology. It must have the power not just to attract potential customers but also to retain the customer.
For this, you need to ensure that your eCommerce website gives a personalized experience to the user. It must have its presence on all the social media platforms, and it has to be a mobile responsive website. Having promotional offers and discounts will help customer retention, and offering multiple secure payment options is important as this will help encourage more people to shop online from your store.
OVER
600 Small, Medium

and

Large

Enterprise business clients have chosen us from

35 COUNTRIES
Federico Bilches

www.latmeco.com

I want to thank all Alakmalak team for take my project and help me to improve my website! Thank you for your responsibility and seriousness at the time to do corrections and improvements on my website and for always be in touch with me. Highly recommended! Great team! Great company! I'm very thankful Alakmalak!

A few kinds words to say about Alakmalak programming and design. Working with these guys is always such a great relief. You know you are getting your stuff done right and usually always in a timely fashion. I'm a middle man for the most part And my clients are always happy with the end result.