Get a Free Quote
You will receive quote within 24 Hrs
The concept of invisible website design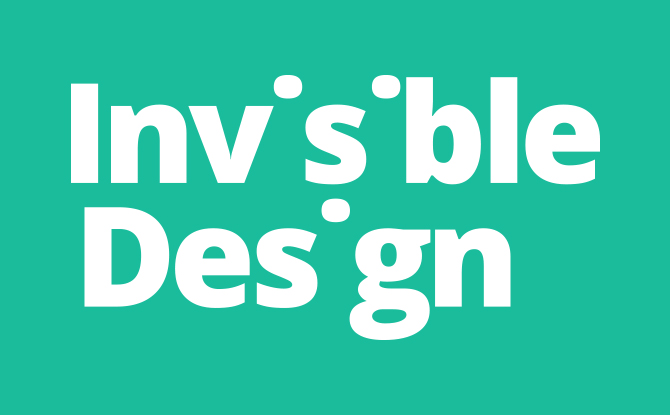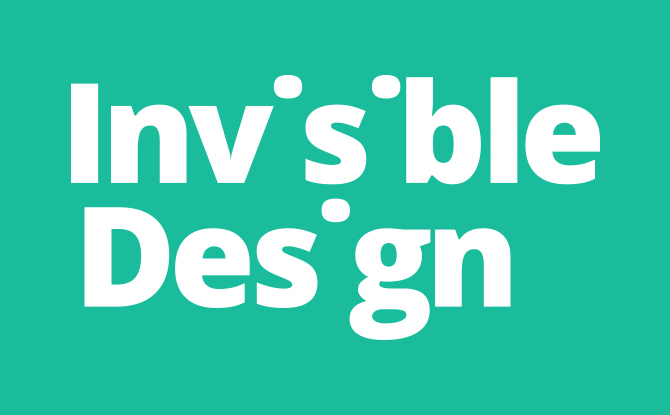 A website that is well designed tends to be accepted by a larger number of people in everyday life although it does also need to have the appropriate functionality to support it. Thus the obvious question in the minds of many is what constitutes a good design. A good design is that which is easy to use, content that does not hurt the eyes. It is a website that encourages to interact with themselves and doesn't make the user think too much to find simple things by ultimately making emotional connections with the users. Such websites are designed so that everything can be intuitively be found. It is a design where everything simply works.
Such a website encourages visitors to interact at a higher level and simply enjoy the experience instead of having to work or rack their brains to perform a mundane activity on your website. Hence a well-designed website isn't something that points a finger at and says that is a great design. A great design is that which is good in all the conventional senses, but also resonates brilliance and has the upper edge when it come to visitor satisfaction. Thus the name invisible design concept has come into existence.
As a web designer one is likely to be spending hours at end trying to get all the elements right and making minor corrections which at the end of the day will constitute towards the making of good design. It is thus not easy to clearly define the tasks involved in this case. However here a few tips and tricks on what make a good design.
Including a new design effect in your project: This is something that happens very frequently in the world of web development. In general a web designer will always be upgrading their skills and with each new skill or technique they learn they have the urge to implement it in their next project. This does not always go well. It is one thing to have all the good skills but it is a completely different thing to know when to use which design technique. Almost every design technique needs to be adjusted so that it is in context with the theme and layout of the current website.

It is necessary to first think about what you are trying to accomplish, the reactions of the website visitor and the usefulness of design, before actually implementing it.

The proper use of color make a big difference. There is more to it than simply selecting a good color; it is necessary to select the color options that bring out the best in your design. The design of the website will have many different sections, like those which you want o bring attention to, those where you want the visitors to look first and also those which you do not want the visitors to miss. Hence using the appropriate colors can help more than you can imagine.

When creating the content for a website make sure to keep it short and simple. This is especially true for the content placed on the first page.

If it is a short article providing instructions then they should be direct and top the point and avoid ambiguity in any case.

The choice of words is also of great importance; By placing certain keywords in you sentence; you can make like a lot easier for your website visitors. This applies more to the visitors using mobile devices. However in general not many visitors like to spend a lot of time on one page.
Alakmalak offers a vital insight into the true art behind making a website:
Alakmalak is a web development firm that offers a great many web related services. Having developed more than 2000 website for clients from all across the globe they are well established and quite confident at what they do.
Besides having the technical abilities which they have proved time after time (or should I say launch after launch), they also possess the true art of creating a website. As discussed throughout this article it is one thing to possess the right set of technical skills to make a website; but it is another thing to be able to understand how to develop a website that will be accepted and popular.
At the end of the day the website is being built for the visitors and hence it is a good idea have some knowledge of the characteristics of your visitors. A quick example being that with more number of Internet users using mobile devices to access the internet it is essential that your website be equally presentable and functionally sound on the mobile platform.
What is the concept of invisible design
OVER
600 Small, Medium

and

Large

Enterprise business clients have chosen us from

35 COUNTRIES
Federico Bilches

www.latmeco.com

I want to thank all Alakmalak team for take my project and help me to improve my website! Thank you for your responsibility and seriousness at the time to do corrections and improvements on my website and for always be in touch with me. Highly recommended! Great team! Great company! I'm very thankful Alakmalak!

A few kinds words to say about Alakmalak programming and design. Working with these guys is always such a great relief. You know you are getting your stuff done right and usually always in a timely fashion. I'm a middle man for the most part And my clients are always happy with the end result.