Get a Free Quote
You will receive quote within 24 Hrs
The Complete Solution For Website Redesign Process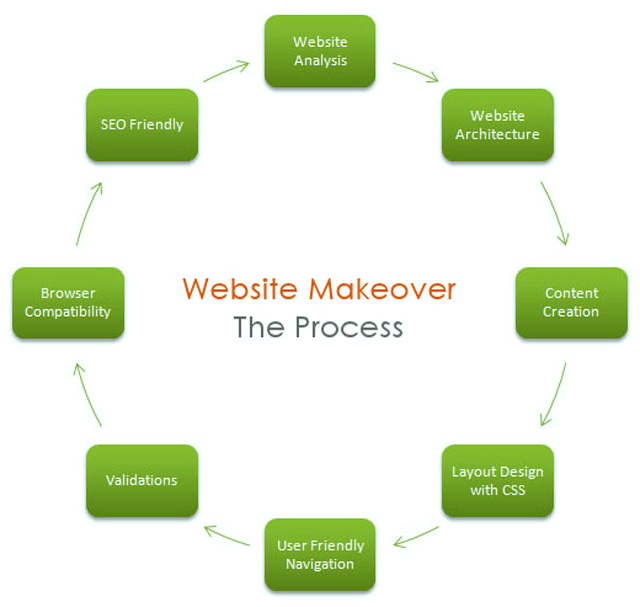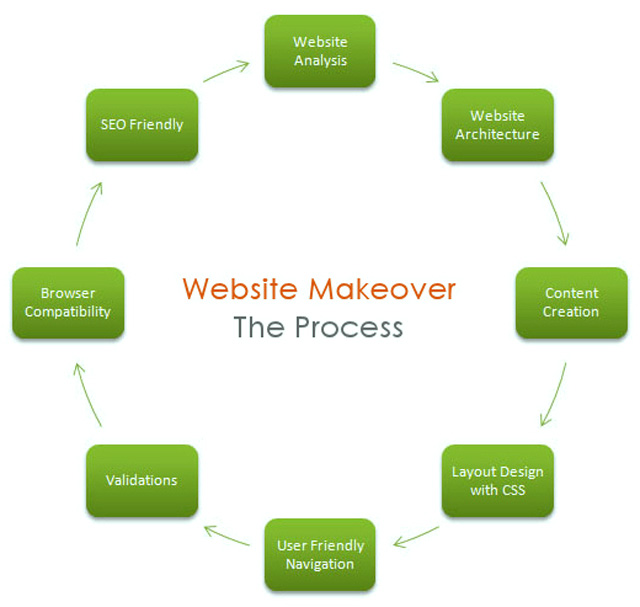 Website Redesign is not an easy task but at times it becomes necessary. There are several reasons to redesign a website. Here are some of the reasons listed:
Their website was developed a long time ago and they need a more modern look with good functionality
The software they used to make their website has a new and better version and it is necessary to upgrade. Website redesign is a good option at this time too.
New type of information to be displayed, in a completely different method to send a specific message
To improve the functionality of the website
To cater to the issues faced by the visitors.
Thus it may be the right time to redesign however to make sure it is here are a few factors you should consider first.
Does redesigning satisfy your business goals?
A website is usually build for a purpose and that purpose is usually to get more traffic to your website and make more number of people aware of your product or services.
In some cases the goal would to make more customers. If it is obvious that the website design lacks the features necessary to achieve your goals or is the website is not performing as per expectations then often redesign is a good option to achieve the business goals.
Redesigning for the customer base:
It is quite common for companies to develop their website with no consideration of who their customers are going to be. By creating a fairly general website you end up attracting the wrong type of traffic or may be too less traffic since there isn't a lot that interests the targeted audience. Thus it is important the know who is your targeted audience and what message you want to send across.
Content has always been an important element of web development.
It is often observed that attention is paid to the website design, however the content is simply reused from their previous website or a website with a similar nature of business. This should never be done. Content is King, as the saying goes and hence the website should be designed with the content in mind.
Benefits of redesigning a website:
Website redesign doesn't take place quite often for a business website. That said it is necessary that you website is serving the purpose and if it can be optimised in any way if seemed necessary. Here is a short list of benefits of redesigning a website:
To update the website with the new technology
Make the website more search engine friendly.
To find cost cutting techniques.
It is often done to reduce the loading time of a website.
To improve usability and navigation
Gain more visitors and increase sales
To make the website compatible on the new versions of the browsers
Where Alakmalak fits in?
Alakmalak is one firm that has been around since a long time. It is a well-established web development company and is successful. It has had the good fortune of developing more than 2000 websites for clients from all around the world and is still going strong. This is one firm you can trust with your website.
web development company?
Website Redesign
OVER
600 Small, Medium

and

Large

Enterprise business clients have chosen us from

35 COUNTRIES
Federico Bilches

www.latmeco.com

I want to thank all Alakmalak team for take my project and help me to improve my website! Thank you for your responsibility and seriousness at the time to do corrections and improvements on my website and for always be in touch with me. Highly recommended! Great team! Great company! I'm very thankful Alakmalak!

A few kinds words to say about Alakmalak programming and design. Working with these guys is always such a great relief. You know you are getting your stuff done right and usually always in a timely fashion. I'm a middle man for the most part And my clients are always happy with the end result.