Techniques to optimize eCommerce conversions rates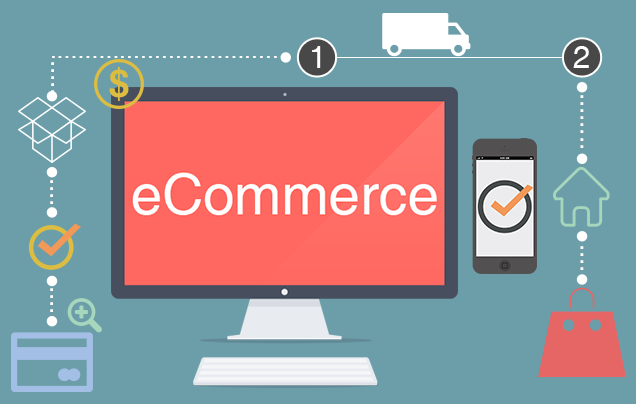 There are several eCommerce conversion optimizing techniques that should be considered by every eCommerce business.
There are a few listed here:
Get to know the customer and make it reflect on the website via customization

Tweaking to optimize for product search and product browse.

Limitations of exclusively keyword matching search

Develop a special strategy to deal with the missed out eCommerce Conversions using conventional textual search.

Natural Language Processing (NLP)

Analysis of eCommerce site performance for bounce rate, loading speed issues from google pagespeed insights.
Tips on techniques to implement to optimize conversions
To be successful at an eCommerce Business it is no longer as simple as getting an online presence or an online shopping cart. It requires detailed analysis and strategies to ensure success. Several techniques can be used to optimize a website here are a few listed:
Know your customer for google Analytics and provide a good User Experience for both Mobile Users and Desktop Users.

Customize the website as per customer information

Optimize the website to be more responsive to product search.

Implement techniques to get over the keyword search limitations.

Implement strategies for NLP (Natural Language Processing)

Checkout process or Payment options like Guest Checkout should be provided to online shoppers for a better shopping experience.

Know the traffic sources like organic traffic, social, or referral.

Build Customer trust by online reviews, return policy, customer reviews on individual products or on the social media platform.
E-Commerce optimization strategies and their significance:-
1. Get to know the customer and make it reflect on the website via customization
It is believed that many that email address is the most important bit of information one can obtain about the customer. An email address can come in handy in several marketing campaigns but is certainly not the most important piece of information. Several other techniques can be used to obtain details on the customer like customer registration, browsing data, purchase history, etc.
The eCommerce websites are designed and developed to attract the attention of as many customers as possible.

They design banners and attractive popups to engage the customer and make them spend more time on the website.

The golden rule being the more time the customer spends on the website the higher are the chances of him making a purchase.

Besides using the factual data from a customer's profile it is also possible to use the statistical data that has been recorded.

By analyzing the data like the highest search terms along with variations and spelling mistakes and other similar statistical data it is possible to develop a more detailed profile of the customer.
The following data on the customer can come in very handy:
Demographic data

Gender

Age

Purchase history

Website Browsing techniques
Such kind of profile created by the exploring of data can be implemented on the website to provide a more customized experience and even boost sales.
2. Tweaking to optimize for product search and product browsing
A website can be designed such that it is optimized for product search. On average, an eCommerce website may have many visits.
Some of these visitors may simply browse a category or click on a banner while others know their way around the website and hence navigate accordingly.
The customer is now aware of how the search feature is working or what is the logic is behind the search. For a search to be successful the logic will need to assume two factors. The first is that the syntax of the search needs to be correct, but that is not all, it should also have correct semantics.
Every eCommerce website has different priorities when designing its websites.

There is also a small percentage of visitors who take to the search bar as soon as they get to a website.

This may be a small per cent of visitors as less as 30 per cent as per some studies conducted, but an eCommerce website cannot afford to ignore this behaviour.

Many eCommerce websites have been optimized for product search.

Customer search online is different from what happens during a customer inquiry in a brick-and-mortar store.

For an online store, it is possible to learn from the customer searches and provide more insight into the search patterns of the visitor.
3. Limitations of exclusively keyword matching search
While performing a product search on an eCommerce website the visitor often faces several challenges. The challenges are in the form of inappropriate results or irrelevant results and at times the search comes up with something with a similar name hence the search is wrong. Hence several techniques can be used to narrow the search down and make the search results more accurate and useful.
There are several other limitations. For example, if the visitor were to make a mistake while typing or simply misspell a word in the search box; then the search results will be all wrong.
There are several workarounds in terms of implementing 'Natural Language Processing.
4. Develop a special strategy to deal with the missed out eCommerce Conversions using conventional textual search
The conversion rate of an eCommerce website is the most deeply analyzed topic when it comes to digital marketing or Search Engine Optimization(SEO). This figure is rarely over 5% and almost never over 10%. Every retailer out there has a unique strategy and implement new marketing campaigns with the help of expert digital marketing agencies. This topic has already been addressed, the big issue faced due to inefficient textual search.
There are several new techniques and strategies that can thus be implemented to combat inefficient textual search. In addition to this, there are several passive methods to increase conversion rates.

This includes semantic search results and ensuring the results are of interest to the audience that has requested them.
5. Natural Language Processing (NLP)
Natural language processing (NLP) is the most obvious solution to many of the issues that have been mentioned throughout this article.

Most of these issues are to do with searching. These issues are the basic human flaws since it often happens that the visitor may have a typo while performing a search thus resulting in wrong results.

In addition to this, the issue can also be the fact that the visitor has entered a wrong spelling.

If the mistakes made by the visitor result in listing the wrong search results, then it does not serve the purpose.

NLP (natural language processing) is the perfect solution in such a situation.

This deals with issues of human error and helps your search algorithm anticipate that the visitor can make mistakes too.
Alakmalak can help optimize your eCommerce website
Alakmalak is a web development firm as well eCommerce web development company that has developed a large number of websites. They have developed great many eCommerce websites too. Their development expands several domains like footwear, jewellery, clothes, automobiles, and more. Hence when it comes to eCommerce websites and implementing solutions about eCommerce websites, Alakmalak is the best choice.
ecommerce optimization
ecommerce web developers
ecommerce web developers india
ecommerce web development
how to increase ecommerce conversion rate

What's Next ?
I know after reading such an interesting article you will be waiting for more. Here are the best opportunities waiting for you.
For Such Interesting articles

Uncover our captivating services

Supercharge your business with us