Top strategies to implement a Successful eCommerce Redevelopment
Is this going to be the year you redevelop your eCommerce site? If it's been a while since you've done so, you should be aware that a lot has changed.
Aside from increasing appearance and functionality, the web design company and your business will need to think about a lot of technical and marketing aspects. These can range from existing hosting platforms to important search engine rankings. If done well, a redesign should always be profitable. If you don't remodel your website regularly, your brand and sales tool will become outdated, and your conversion rates will suffer.
When to do Ecommerce Redevelopment?
When a customer should redesign their website is a subject that comes up frequently. The obvious response is to do so when the technology is so old that support for the framework on which it was developed is no longer available. You can, however, assist your client before they reach that point. "Is the site helping you reach your marketing goals?" is a question to ask each year while assessing the company's organic growth goals with your customer by implementing a successful business growth strategy. You'll need to know how your client's website affects revenue and sales. Because Javascript frameworks significantly impact a site's speed, your clients should anticipate upgrading their website every two to four years to stay current and avoid developing on old technology. By building their site on the most recent framework, they will be able to keep up with technological advancements.
Critical Features for the Redevelopment:
1. Think Mobile First


Because Google has spoken, being mobile-friendly is no longer a nice-to-have –– it's a need. Consider how the design will resize on mobile devices while redesigning. To test your new design on all mobile devices, use apps like Responsinator or Responsive.
Also, keep in mind that technology evolves. When I started Groove Commerce in 2007, the iPhone didn't even exist. But consider how much has changed since then. My advice is to be responsive and adhere to best practices. Do your best, and don't wait five years to update your site to accommodate new gadgets. If you do, you'll be pushed to the rear of the group.
2. Avoid Long Videos on Homepage
A homepage is a place where you can make an impression. Many websites invest in high-end photography, but you might want to explore employing video to demonstrate products or explain the company story. After all, video is increasingly ubiquitous, particularly on social media.
When used effectively, video can be an excellent tool for both informing and entertaining consumers. However, no matter how bright your video is if the viewer has to click play, expect the majority of people to ignore it.
Stick to short, silent, auto-playing, looping movies at first to help users navigate through swiftly. This way, you may provide information to them without requiring them to participate deeply. When the potential customers are more interested, longer videos can be quite useful later in the journey for describing things like product features.
3. Don't Use Excess Contents
The longer your landing page is, the more likely the active user will abandon it or become confused. Users are comfortable scrolling, but they'll quickly stop if the content isn't directly relevant to their task. Stick to the rule of "one page, one purpose" whenever you're designing. The goal of this page is to introduce your popular items and encourage users to look for them.
The more things you put on the page, the more you're diverting the user's attention away from your core action and the main thing you want them to perform. Mobile users have shorter sessions and are more focused on completing tasks—adding more material won't help.
4. Make Filters Accessible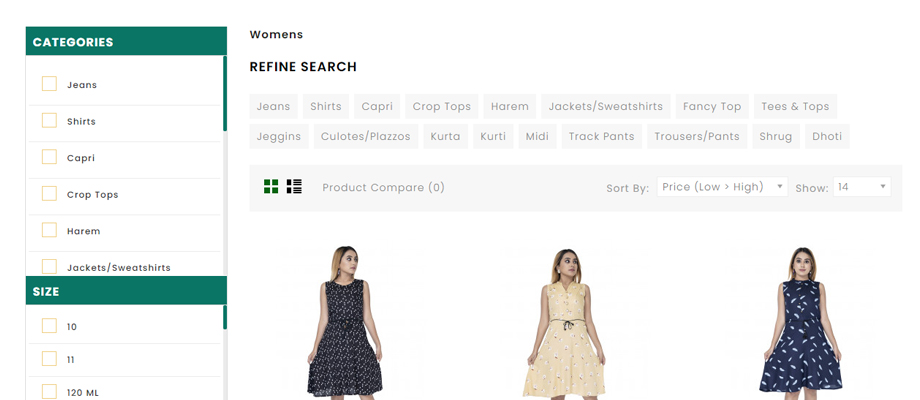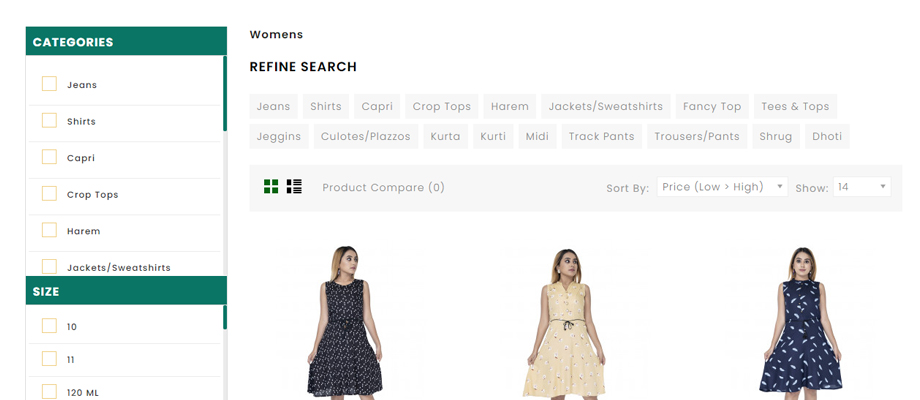 To target audience, filters are critical when you have a large number of items to assist users in finding what they need. In online stores, the great majority of eCommerce sites have their filters in an overlay. When there isn't a lot of room, this makes sense, but it also means that users aren't likely to see them.
When it comes to opening a filters menu to select specific settings, 95% of users don't change the defaults. The eCommerce browsing experience on desktop is superior in one area: finding products on listings pages. Make sure your button for accessing the complete filter menu is visible at the very least. It should also make it evident when a filter has been applied, so consumers are aware when they only see a limited range of results.
5. Redesign Your Listings to Include Larger Images
The bulk of social media marketing site or we can say eCommerce listing websites try to show numerous products on the screen at once. As a result, product photos are typically small. Nonetheless, the image is crucial in guiding the customer in making a decision about which product to select. It frequently conveys far more information than any words could.
Clothing and furnishings products rely on the consumer drawing a subjective distinction between the various options available. Of course, if you believe something can be sold more effectively in a few photographs, go ahead and do so. Multiple photos are frequently displayed in listing thumbnails on travel websites, with a tiny arrow to browse among them. Many online shopping websites allow you to see the item on its own or with a model wearing it.
6. Product Options as Buttons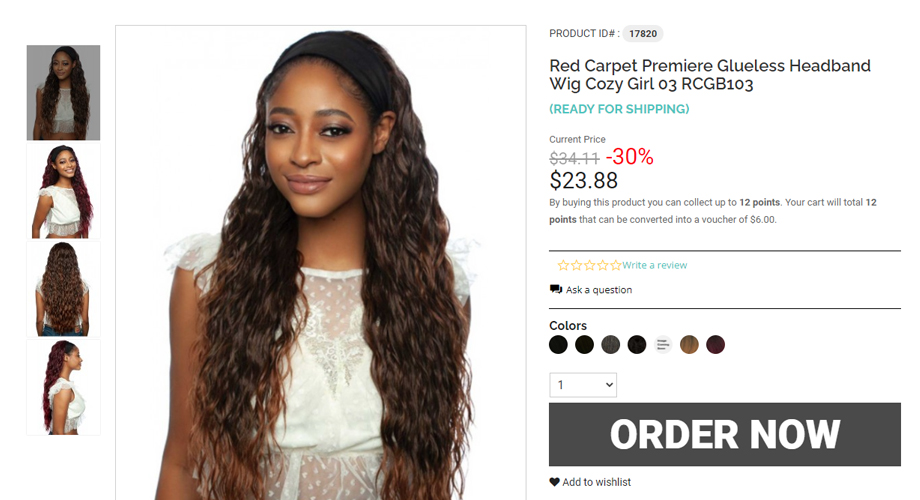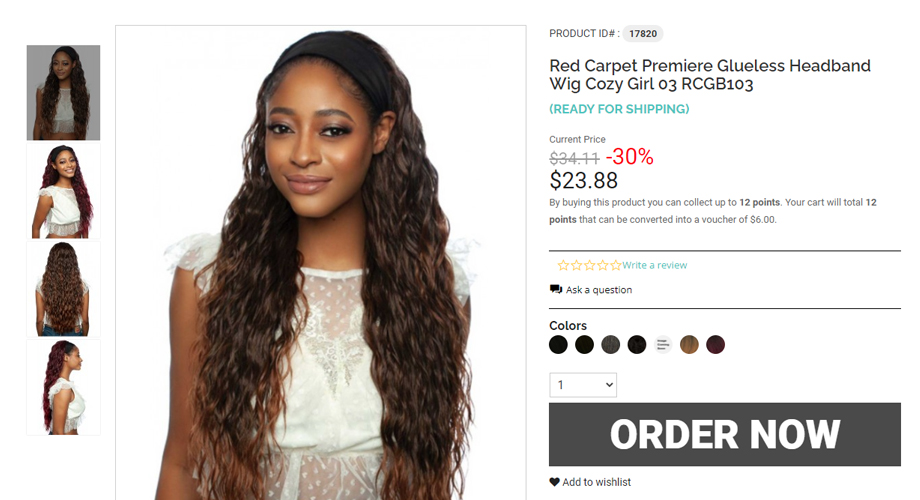 You're probably aware that many things come in a wide variety of colors, sizes, materials, and other options. Users make their final decision on the product information page. Avoid dumping these items in dropdown menus to make the decision easier.
There should be visible buttons that assist the user to view all of the alternatives and indicate them when there is a variation that indicates the price change. If the variant alters the appearance of the product, it must update the main product image along with the product description and product reviews.
This ensures that the user knows exactly what will be ordered. Another advantage is that by deactivating particular buttons, the user may know which versions are out of stock at a glance. This eliminates the need to scroll through a dropdown list of options.
Stay Focused for Successful Redevelopment: Overall, keep the customer experience in mind when redesigning, and don't always trust your instincts. Instead, track and measure everything to ensure that every minor design change has the greatest possible influence on your company's bottom line.

What's Next ?
I know after reading such an interesting article you will be waiting for more. Here are the best opportunities waiting for you.
For Such Interesting articles

Uncover our captivating services

Supercharge your business with us