Release of PrestaShop 1.6.1.15
PrestaShop is an open source software solution that is available as a free download. It is one of the most popular eCommerce software. It has been developed in PHP and is easy to install and configure. There are over 250,000 PrestaShop websites in more than 50 languages around the world.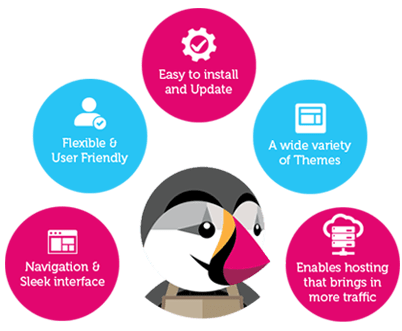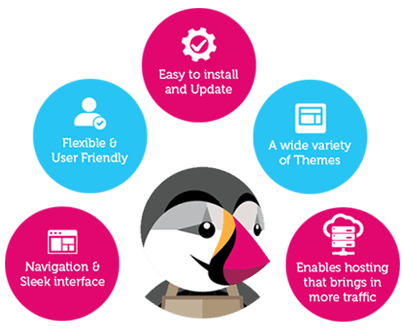 The PrestaShop version 1.6.1.15 was released as a point release recently. This point release has taken care of many issues that were present in version 1.6.1.14. There were 19 pull requests merged in this version.
– Back Office:
– Bug fix:
– #7447: Do not clutter web caches with duplicated assets' objects
– #7793: Fix the conversion_rate in the order_payment table
– #7940: Fix the categories tree
– #7947: Display product reference in Stock management list (ASM)
– #7943: Fix available quantity for ASM items in Order_edit & FO
– #7968: Fix ASM real quantity issues when changing SupplyOrder status
– #7953: Fix sub categories pagination
– #8015: Prevent adding pack in itself
– #7974: Add the condition of SSL_ENABLED to Google Maps
– #7961: Eliminate currencies doubling in ASM currency list
– Front Office:
– Bug fix:
– #7948: Apache rules for .woff2 font files
– #7995: Fix the specific price of the default combination
– #7607: Fix line endings in theme's JS files
– #7788: Fix Category Block in the Left Sidebar on Sitemap Page
– Core:
– Bug fix:
– #7560: getBaseLink() should be public
– #8023: Fix AdminSlipController filter
– #7963: Fix wrong keys for cache
– Localization:
– Bug fix:
– #7967: Update Colombian tax rate
– Web Services:
– Bug fix:
– #7946: Fix preg_replace /e modifier for PHP 7.1
[Content Source: https://www.prestashop.com/en/system/files/ps_releases/changelog_1.6.1.15.txt]
Although it is only a point release it is worth upgrading to. The best time to upgrade your PrestaShop would be when the website traffic is low and after any promotion that you may be running has been completed.
PrestaShop Development at Alakmalak
Alakmalak has developed many eCommerce websites over the years. They have expert PrestaShop developers who are highly skilled and have the experience to prove it.
expert PrestaShop developers
hire prestashop developer
latest PrestaShop version
Prestashop 1.6 update
Prestashop Web Development

What's Next ?
I know after reading such an interesting article you will be waiting for more. Here are the best opportunities waiting for you.
For Such Interesting articles

Uncover our captivating services

Supercharge your business with us