Get a Free Quote
You will receive quote within 24 Hrs
Reacting to change in shopping trends to boost ecommerce sales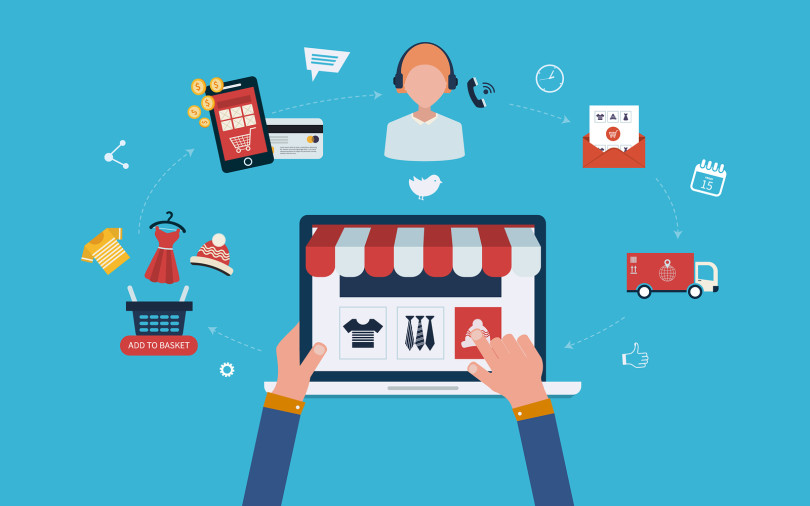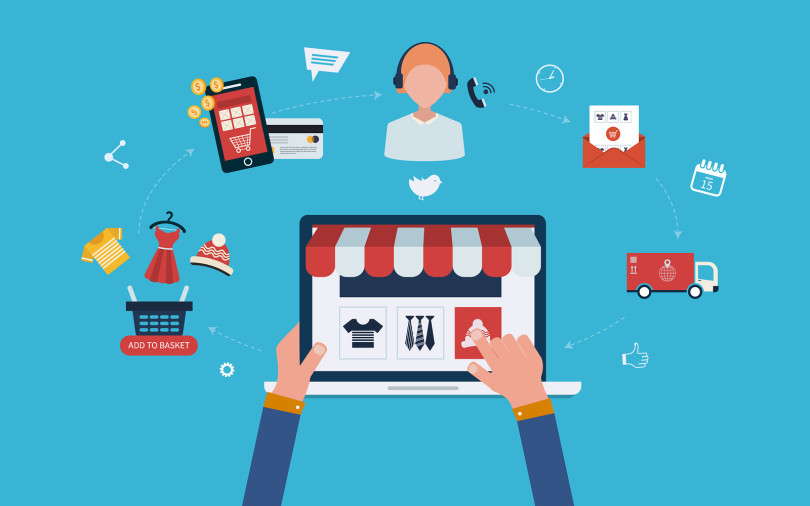 An eCommerce business has several advantages over a brick and mortar store. This is one of the main reasons why there are already so many exclusively eCommerce businesses as well as many brick and mot ar store with eCommerce websites. Here are a few statistics and facts that help display the current trends. Ecommerce sales in 2011 was $308.64 billioin in the USA. This figure was at $493.07 billion in 2015. It is 7 times harder to make a new customer than to retain an existing one. An estimated 89% of online shoppers will never buy from an online store if they have experienced poor customer service. On the other hand, customers do mention it to others if the receive good customer service. This is of great advantage, because word of mouth is powerful.
(Courtesy  : statista.com]
Current consumer behaviour & trends
Online shopping is no longer limited to the few big stores online. The average internet user is prepared to purchase from other smaller eCommerce websites as well.
A greater number of online visitors now use their mobile devices to access the Internet. Hence the general trend when it comes to the mobile platform is to either develop the website with the mobile platform in mind or have a special mobile app.
Visitors to your eCommerce store online are usually pleased to be treated with a personalized experience. Content has proven to be important time and time again.
The content doesn't necessarily have to be all text, it can be both text and images. Although it has become increasingly important for the content to useful and to the point. Unnecessarility long content that beat around the bush are usually frowned upon by visitors. I
Including videos in the content that showcase the product and help to better demonstrate it are also growing in popularity. Once a customer does make a purchase they usually like to have their items delivered really fast. Hence, providing multiple shipping options from very fast to normal pace is growing in popularity.
The importance of Social Media has increased many fold in recent years. It is amazing how fast and effective this medium is for marketing.
Trusting Alakmalak for your eCommerce web development company in India. They established themselves as an web development solutions provider in 2006 and since then have been offering several web development services. The web developers at Alakmalak are highly skilled and have a state of the art facilities and infrasture at their disposal. They successfully launched a large number of websites and continue to do so.
Save
Save
Save
Save
Save
Save
Save
Save
Save
best ecommerce website developers in india
eCommerce web development company in India
ecommerce website development services
web development services
OVER
600 Small, Medium

and

Large

Enterprise business clients have chosen us from

35 COUNTRIES
Federico Bilches

www.latmeco.com

I want to thank all Alakmalak team for take my project and help me to improve my website! Thank you for your responsibility and seriousness at the time to do corrections and improvements on my website and for always be in touch with me. Highly recommended! Great team! Great company! I'm very thankful Alakmalak!

A few kinds words to say about Alakmalak programming and design. Working with these guys is always such a great relief. You know you are getting your stuff done right and usually always in a timely fashion. I'm a middle man for the most part And my clients are always happy with the end result.