Get a Free Quote
You will receive quote within 24 Hrs
Which One is Good For You PrestaShop or ZenCart?
The popularity of open source platforms has increased tenfold in recent times. Many number of people are using several different types of ecommerce softwares, CMS softwares, blogs, Forums, etc. to set up their Internet presence. Amongst these there are a great number of shopping carts as well, since this includes the people with brick shops going online as well as the new shops which are exclusively online.
It is often the case that you have the perfect picture of the way you shop should look online and the features it should contain. You then take you ideas and dreams and hire a Zen Cart developer to make your ecommerce application. However there are many different types of ecommerce solutions that are available and choosing the right one many become vital for you business. Zen Cart has been around for a very long time and has evolved and improved a great deal from its original offering.
You may be wondering as to why you should choose ZenCart to build your wonderful shopping cart website. We will compare Zen Cart with another popular open source ecommerce software, PrestaShop to explain the differences and benefits of doing so. To start with they are both open source softwares though there are obviously a great many difference with them.
They both are lightweight and easy to install and some webhosting companies even offer a one click installation for both the Zen Cart and PrestaShop. As far as minor customization goes it may be simpler for the non-technical user to go with PrestaShop since PrestaShop offers many more features to start with as compared to Zen Cart.
Also it is believed that PrestaShop which has a similar system of templates like the Zen Cart is easier to skin since more free skins are available. With Zen Cart any changes in the template means hiring a Zen Cart developer to help out with the functional additions in the template.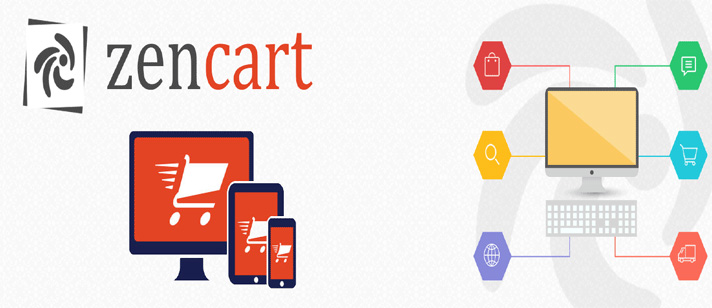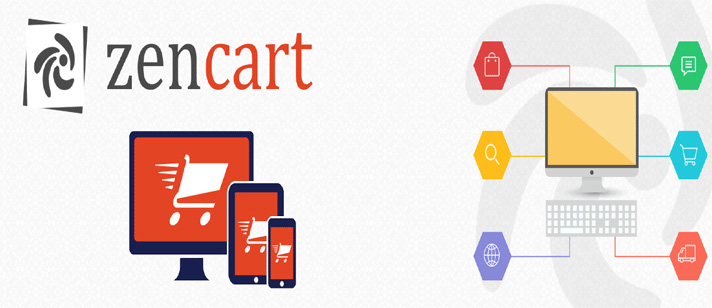 The admin panel for Zen Cart is neatly organized and everything is available in a systematic and straightforward manner. You have all the configuration options under the configuration sections and all the Catalog options under the Catalog section and so forth. The PrestaShop admin panel on the other hand is more decorated but less functional. At times it is slightly confusing to find what you are looking for.
That said both have an equally good admin panel with the Zen Cart one being plain and simple and easy to use for the novice user. PrestaShop admin panel has a lot more features for the user to make use off though as compared to Zen Cart which only has the bare essentials. But what the Zen Cart lacks it makes up in the freely available modules. You name and there is a module for that. Thus with Zen Cart the package, it offers is the bare essentials, kind off a light version of an ecommerce software. But it makes up for all that is missing in the form of ready made modules.
In addition to that when it comes to customizing the code to make your own custom modules to add the customized functionality the Zen Cart structure may be slightly easier for the novice programmers or inexperience programmer to use. PrestaShop on the other hand uses smarty for its template engine and is slightly harder to customize.
Thus Zen Cart seems to have lesser features than PrestaShop to start with, though with the right kind of help it is easy to customize your Zen Cart and transform it into the store you have always dreamed about. PreataShop is customizable though it is manly for the more experience ecommerce developers.
Alakmalak is a company that offers ecommerce web development and has a great deal of experience doing so thus you need not look very far for your next ecommerce project.
Feel free to contact our prestashop web developer team today.
Why Choose Alakmalak As a Your Growth Partner?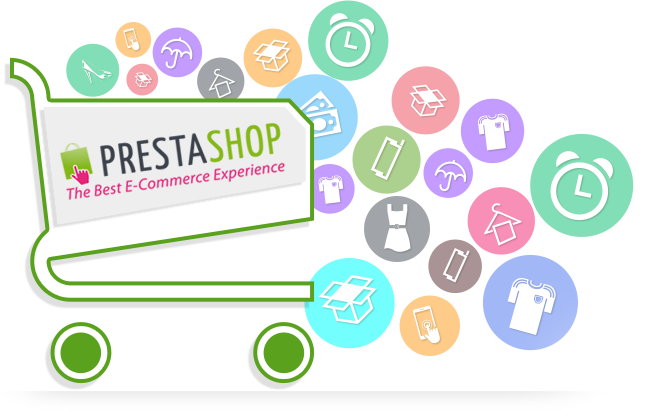 Alakmalak is a web development company in India that offers services for several technologies. There have been around for a very long time and have developed over 2500 projects for clients all around the world. They have highly skilled web developers with a great deal of experience.
How good is zencart for ecommerce?
User-friendly or customisable? prestashop or zencart?
Rushik Shah
04 October , 2013
OVER
600 Small, Medium

and

Large

Enterprise business clients have chosen us from

35 COUNTRIES
Federico Bilches

www.latmeco.com

I want to thank all Alakmalak team for take my project and help me to improve my website! Thank you for your responsibility and seriousness at the time to do corrections and improvements on my website and for always be in touch with me. Highly recommended! Great team! Great company! I'm very thankful Alakmalak!

A few kinds words to say about Alakmalak programming and design. Working with these guys is always such a great relief. You know you are getting your stuff done right and usually always in a timely fashion. I'm a middle man for the most part And my clients are always happy with the end result.