Get a Free Quote
You will receive quote within 24 Hrs
Subscribe us

Sign up our newsletter
to get daily updates
Joomla web developer, Joomla Web Development
Modifying the number of sidebars in Joomla

By: Rushik Shah


Joomla is a very versatile open source software that is a free download too. It can be downloaded by just about anyone and installed on their server for just about any type of application. There are innumerable possibilities with Joomla. You can make a simple content management system, a fancy blog or a full-fledged ecommerce website if you wish. It is also create a magazine or a electronic newspaper website using Joomla but I digress.
After you do finally install Joomla for whatever website you wish to make you have the option of either selecting a readymade template of getting a custom template developed. If you do have a specific design in mind and have some functionality that you want to include on your website then it would be best to opt for a custom template. But a custom template will ideally require the help of a professional Joomla web developer. Alakmalak is one such Joomla web development company that can help you out with issues big and small pertaining to Joomla.
Assuming you opted for the readymade template you will need to follow the procedure as mentioned below:
The number of sidebars present in your Joomla website can be modified as explained during the course of this article.
To start with you are either using the default template provided by Joomla or some custom template of your own. In either case it is likely that you have a content sections for the main content of your website and a sidebar sections that has other information and features ranging from login to short notes, etc.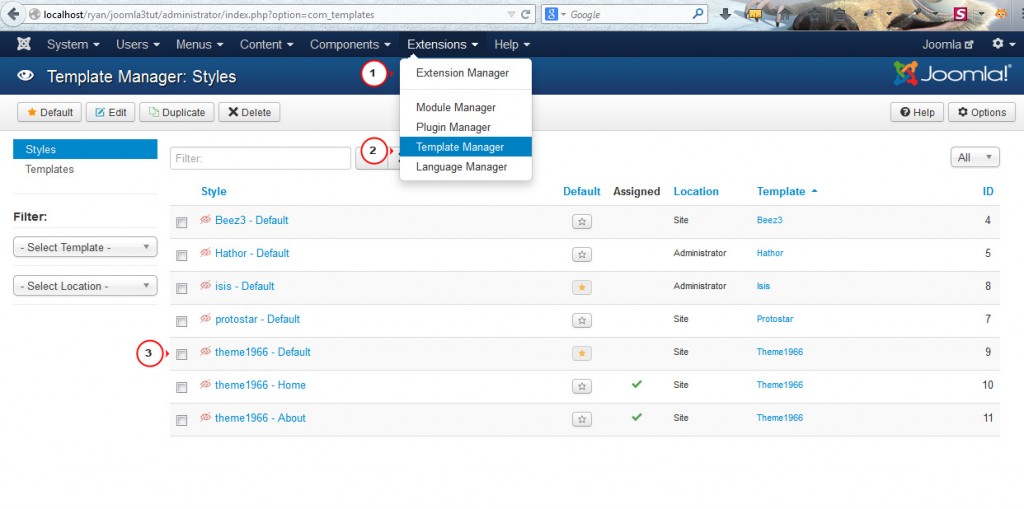 To be able to change the number of sidebars you will have to go to the template manager. Let us assume you have installed a readymade template either free or at a cost.
You will need to login to the Administrative section of your website and navigate from the admin menu to Extensions >> Template Manager.
Once there you need to hit the Layouts tab from the Template manager page.
Once here you can increase the main body positions. It is likely that there are only two positions at the moment. One is for the main content area and the other for the one sidebar that already exists.
Change this number to 3 so that you now have three positions. The extra position just added can be used to add an additional sidebar to the website.
Now you need to add a module to the new sidebar position.
This can be any module form this list of existing modules or simply change the position of an already active module.
Once done you will see that the website reflects the changes and now there are two sidebars instead of one and a reduced content area.
In the case where you have opted for a customised template and not a readymade one; it is a good idea to have the design you require perfectly lied out in your mind. Once you do have our design ready and the additional functionality list prepared you can approach a professional Joomla web developer and ask him to make it for you. In the case where you are using a custom made template and wish to modify it; such changes are usually not possible to be made from the administrative section. But minor modifications on the part of the Joomla developer should set you going once again.
How to increase maximum number of sidebars in Joomla
Joomla Change Modules in Sidebar on diffrent Pages
Joomla edit sidebar
joomla sidebar extension
joomla sidebar menu
joomla sidebar module
Joomla Web development company
Modify the sidebar width in Joomla

What's Next ?
I know after reading such an interesting article you will be waiting for more. Here are the best opportunities waiting for you.
For Such Interesting articles

Uncover our captivating services

Supercharge your business with us