Mobile blogging with WordPress
The true definition of "Blogging" is the act of writing posts for a blog. A blog is a list of posts that are usually sorted with most recent one listed first. A blog can be just about anything and typically include features like social links and comments to encourage interactivity. Blogging was introduced on the Internet over 20 years ago, prior to that the Internet was simply used for information purpose. The blogs today go beyond simply being an online diary, they have become more interactive and have far reaching political, business impacts in the society. Blogging is here to stay hence the future of blogging is bright. More businesses begin to realise the advantages of blogging and how it influences people.
Mobile usage for Internet
The number of people using mobile phones for the Internet has increased many fold over the years as has the number of people who own smartphones. The mobile phone is used for eCommerce websites, blogging, viewing informational websites and even to manage a website to some extent. The tools and techniques used to develop mobile apps and mobile websites has made it very easy for everyone to maintain their websites using their mobile devices. It is possible to do so with little or no experience.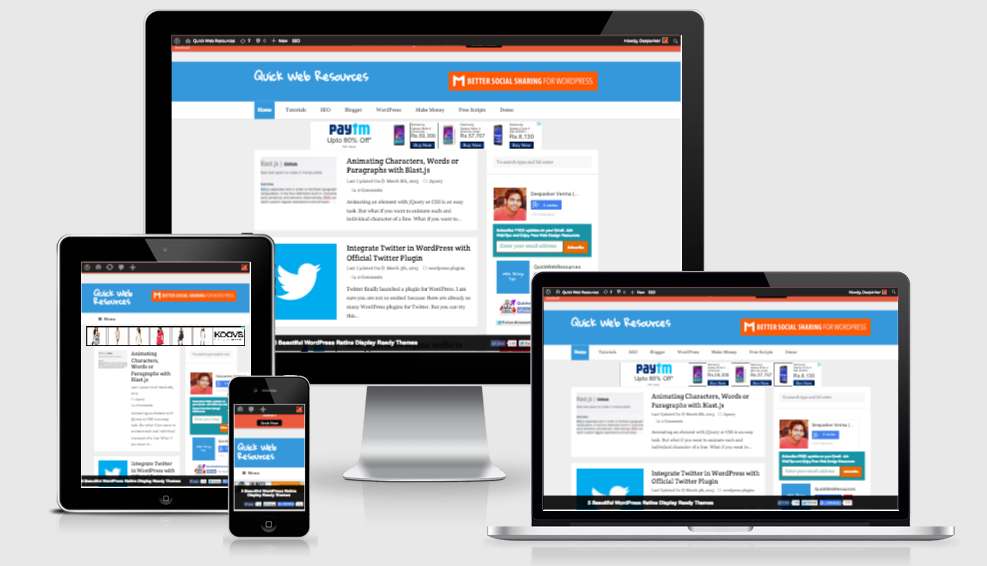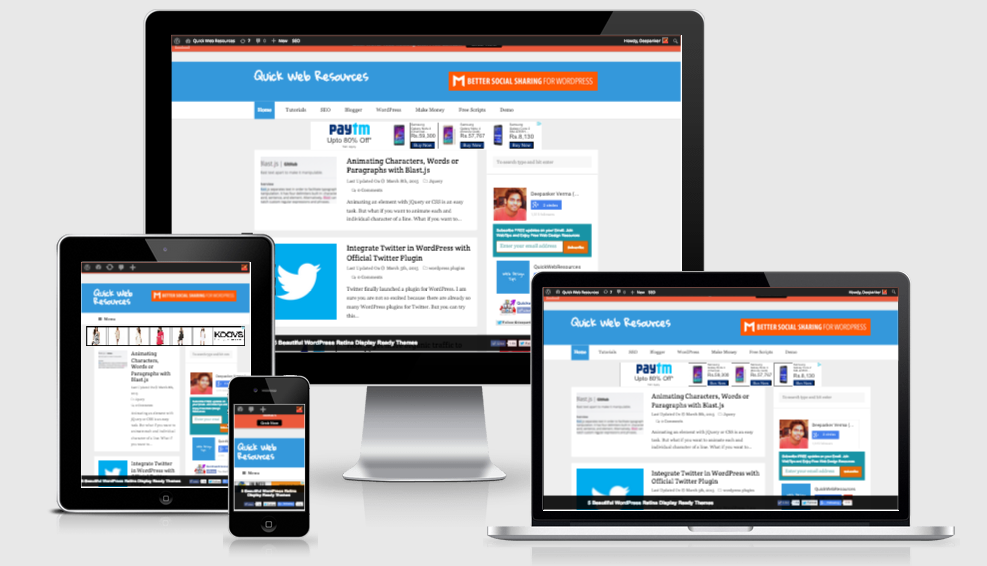 Blogging online on Mobile with WordPress
Imagine being able to update your website from a mobile device. You may have a blog that you like to update on a regular basis and may not always find the time to do so from your personal computer or laptop. A mobile device is a good alternative in this case. Not only is a mobile devices handy, it is something that everyone usually carries along with themselves.
In addition to this there are mobile phone apps available that make it very easy to manage a custom WordPress website. These apps are very user friendly and allow to create text, upload a photo or even a video for that matter.
WordPress is easy to setup since there are many templates easily available. Thus it is easy to install and configure WordPress and develop a highly professional website in quick time. The added advantage of using WordPress is that there are many plug-ins and themes available to make things easier.
Blogging on the mobile devices is easy with WordPress. Besides which it can be done at any place and at any time convenient.
WordPress Web development with Alakmalak
Alakmalak is a web development company that has been around since a long time and has developed many websites for clients all around the globe. They are involved in the development of many types of websites like content management systems, eCommerce websites, etc.
Our web developers have all the resources and state of the art facilities available to them to develop good WordPress websites. Alakmalak has developed many mobile apps and websites over the years for several clients. Their client retention ratio says a lot about their quality of work.
Custom Wordpress CMS
Custom Wordpress Theme
Professional Wordpress Development
web development company?
wordpress app for android
wordpress mobile site
Wordpress Plug-in Development

What's Next ?
I know after reading such an interesting article you will be waiting for more. Here are the best opportunities waiting for you.
For Such Interesting articles

Uncover our captivating services

Supercharge your business with us