Install and Configure A Template Manually in PrestaShop
PrestaShop is open-source eCommerce software that is available to download freely. There are many eCommerce software around however PrestaShop was released comparatively recently. In spite of that it has risen to popularity very fast and is preferred by companies of many different sizes as their eCommerce software for their website.
PrestaShop has in fact won the award for being the best open source business CMS for two consecutive years. This is truly a very good achievement. PrestaShop is known for the very good and interactive user interface that it provides making it easier for the novice user to quickly learn. It has a very low learning curve which is greatly appreciated by its users especially the ones that do not have a lot of technical knowledge.
PrestaShop is one open-source software that comes with many modules already installed, in spite of which it has an endless list of extended modules to customize it to suit your needs. You may need to hire a PrestaShop developer though to create customized modules.
The Prestashop multi-shop environment is one of the growing themes.
Installing the Template: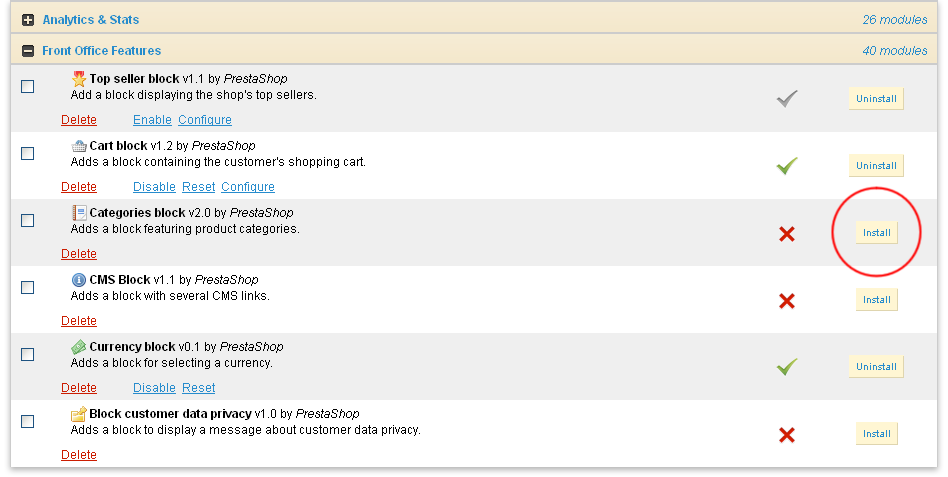 The templates can be manually installed in PrestaShop by simply following the steps mentioned here. Once you have installed PrestaShop or you may even be working on an existing version of PrestaShop. In either case, once you have a working PrestaShop installation on your hands you can attempt to follow the steps mentioned below in order to install a new template.
Log in to the PrestaShop web server of your website via FTP.

Once connected navigate to your template folder and then open /theme/ folder.

Now upload the /img/, /modules/, and /themes/ folder to the PrestaShop root directory.

Once the upload process has finished navigating to the Admin panel on the browser.

Go to the admin menu Preferences Appearance and select your template from the Themes section. Once selected hit the save button.

The new theme is now ready to use with PrestaShop and installed as well.
Configuring the Template: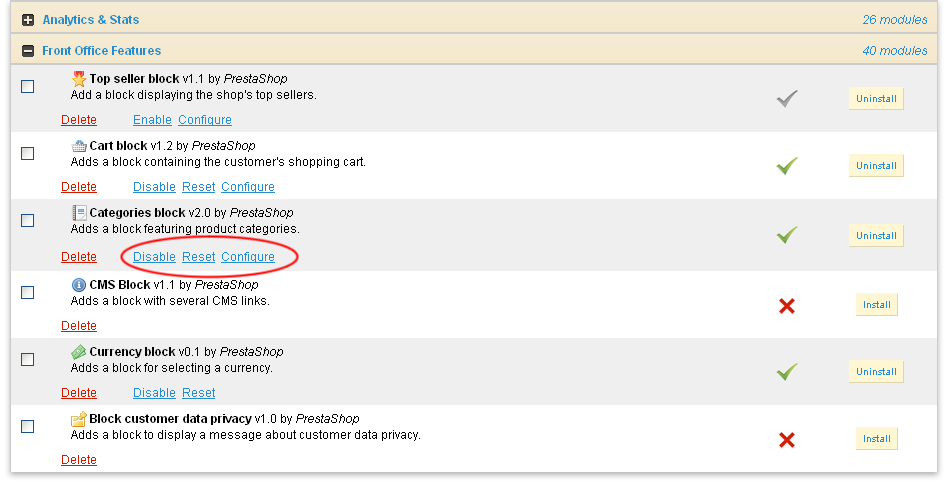 With PrestaShop, the templates have customized module features and hence it is necessary to configure them from the PrestaShop admin panel. Thus you need to go to the admin section and from the admin menu select the Modules link. Here you will notice a list of the PrestaShop modules that are available. It is also possible to install more modules from this page. Installing new modules is as simple as clicking the install option for the given module. After installing these modules you will need to activate the modules by hitting the Enable button. It is now the time to place the modules in the right position. In order to do so, head to the admin panel menu and go to Modules Positions. It is possible to place the modules in the right place by simply using the drag and drop feature.
Are you looking for Hire Prestashop developer? contact to our experts today.
Why Choose Alakmalak As a Your Growth Partner?


Alakmalak is a web development company in India that offers services for several technologies. There have been around for a very long time and have developed over 2500 projects for clients all around the world. They have highly skilled web developers with a great deal of experience.
How to install a template Prestashop
How to install and configure a template manually in PrestaShop

What's Next ?
I know after reading such an interesting article you will be waiting for more. Here are the best opportunities waiting for you.
For Such Interesting articles

Uncover our captivating services

Supercharge your business with us