Get a Free Quote
You will receive quote within 24 Hrs
How to Replace The Logo (Text One) In WordPress?
WordPress is a very versatile software that is available for anyone to download freely. It is also open source and thus can be modified as well. Since it is free to download and install may users simple download it and install it on their servers. They seldom even change the default template before starting to use the website as which the purpose may be.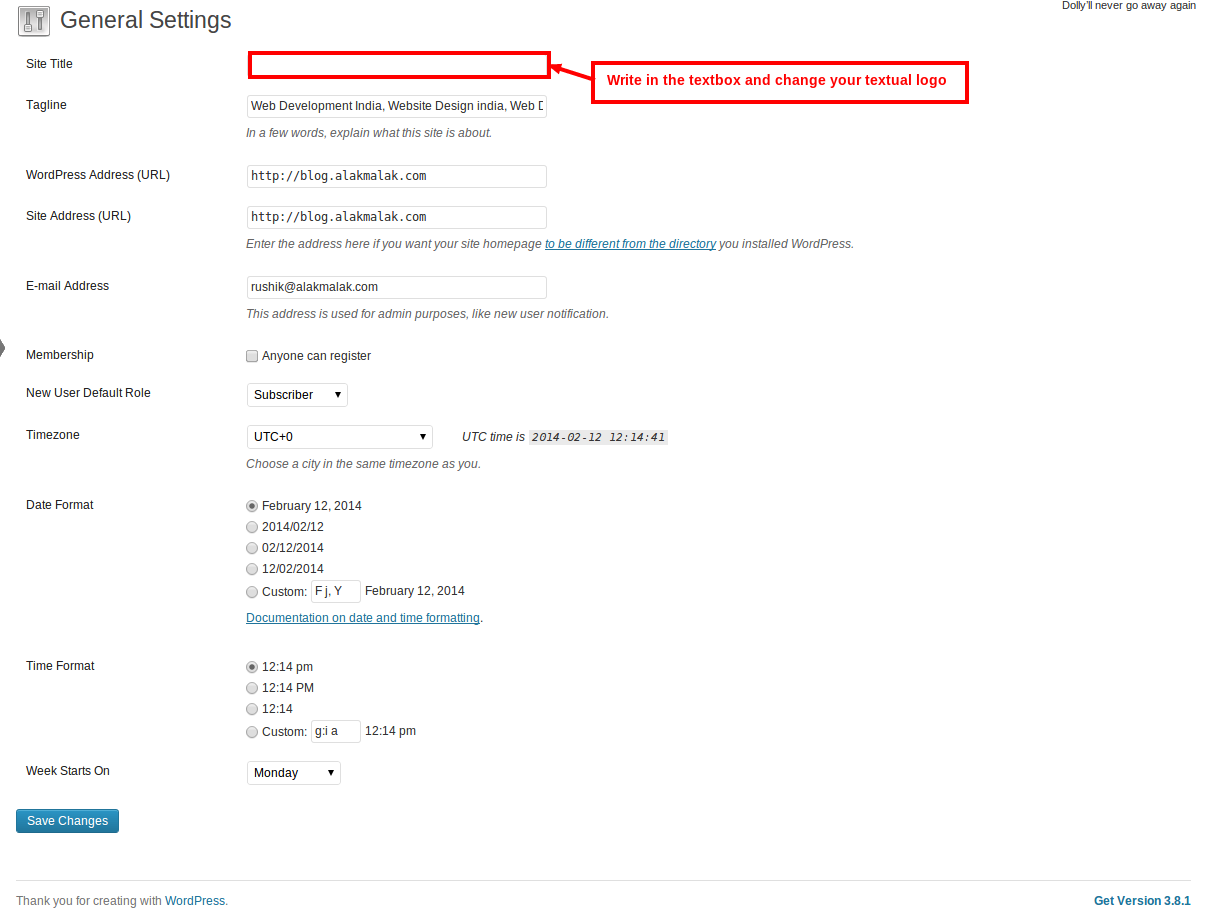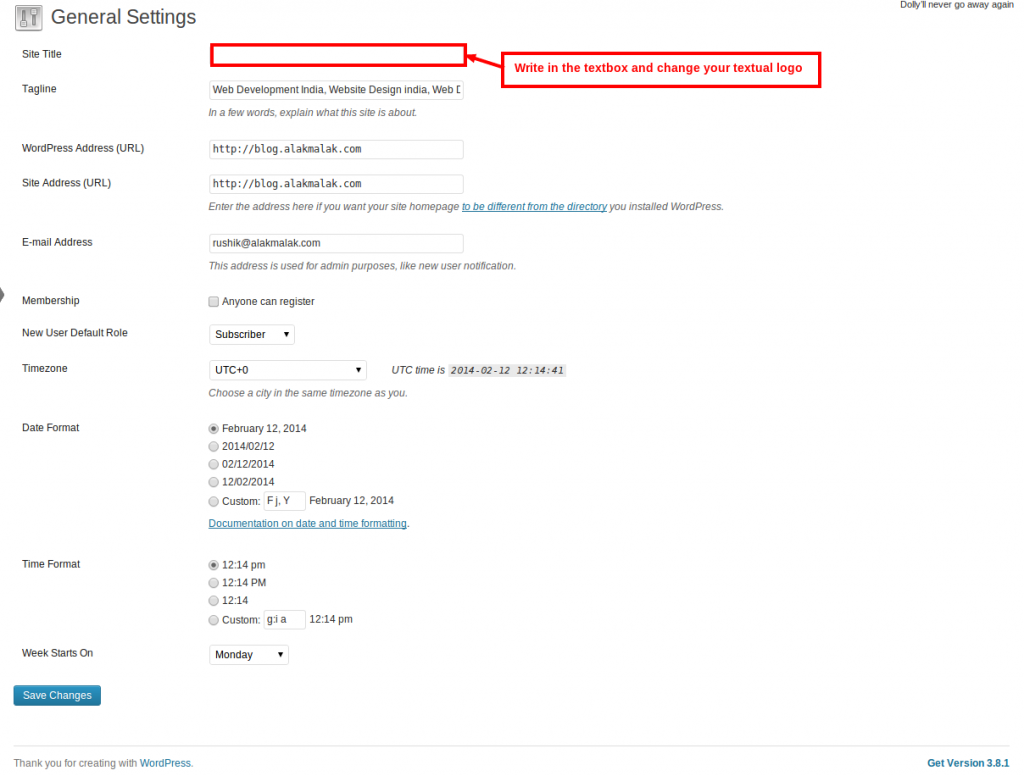 For example it can be used as a blog, as a content management system and even an ecommerce website. Some of the people do so as far as to downloading a free template and make do with that. This way even though their website is not unique it is still better than using the default template.
Then are some slightly advanced users you manage to search for the plugins they need to spice up their website. Since WordPress is very user friendly all this is possible with little or no programming knowledge. Thus now there are a great number of website out there that are made by novices as their start up website.
However I have often noticed that there are many subtle things missing from such websites. These are things would be almost second nature to a professional WordPress Developer but often missed by the common user. For example the site title is one such thing missed the novice users.
You will notice many websites on the internet that are active but still have the default title of WordPress along with the site logo (textual). This is a minor issue but can affect the ranking of your website in a search engine if that matters to you. WordPress provides the facility for you to change this from the admin section of the website with ease.
You can change the text logo of your WordPress website by following the steps mentioned below:
To start with login to the admin section of your website.
From the admin menu navigate to the Settings like Settings >> General.
Here you will notice a field named 'Site Title'.
You change this field to the name of your website which can form your textual logo.
Alakmalak is involved in WordPress Web Development since many years now and are very much capable of handling all of yours tasks.
Why Choose Alakmalak As a Your Growth Partner?


Alakmalak is a Web Development Company In India that offers services for several technologies. There have been around for a very long time and have developed over 2500 projects for clients all around the world. They have highly skilled web developers with a great deal of experience.
How to replace the logo (text one) in WordPress?
OVER
600 Small, Medium

and

Large

Enterprise business clients have chosen us from

35 COUNTRIES
Federico Bilches

www.latmeco.com

I want to thank all Alakmalak team for take my project and help me to improve my website! Thank you for your responsibility and seriousness at the time to do corrections and improvements on my website and for always be in touch with me. Highly recommended! Great team! Great company! I'm very thankful Alakmalak!

A few kinds words to say about Alakmalak programming and design. Working with these guys is always such a great relief. You know you are getting your stuff done right and usually always in a timely fashion. I'm a middle man for the most part And my clients are always happy with the end result.