How much does it cost for search engine optimization for Product / Service based website?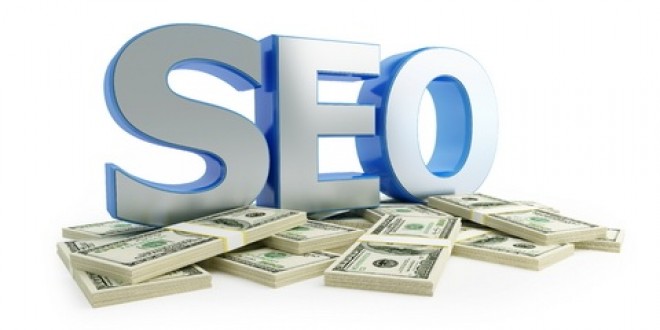 SEO (Search engine optimization) is a popular term used in the world of web development and for website owners. Every website owner prefers that they have a lot of organic/direct traffic on their website and that too the right kind of traffic so that they have more number of visitors converting into customers.
In general, it is found that the cost for search engine optimization of an eCommerce website is higher than that of any other type of website as an informative website. But that is not all, the budget for SEO continues to climb as the size of the shopping cart increase.
Understanding what it takes to be on the top
The cost of anything usually does reflect its quality. This is a generalization that has been widely noticed and is true most of the time.

The fact of the matter is that SEO success is a professional service and it does require technical knowledge as well as some digital marketing skills. When it comes to a website; there are many kinds of websites and depending on their keyword phrase requirements and SEO strategy the effort for each varies. Hence the cost follows suit too.
For example, if you have a website for your Holiday Cottage at Niagara Falls the obvious search keywords that you expect from potential visitors are holiday cottage Niagara, short break Niagara, etc.
The SEO expert you select would then work and do their magic to make sure these keywords get to list your website among the top few on the search engine listing. On the other hand, if you have eCommerce website development with several products to offer or services of some kind, you will expect the potential customers to be searching by the name of the product or service they require.
There may be a few who do perform a search to list the eCommerce websites, however, that is not very common. For example, if a customer is searching for a watch and has a brand preference, then they will search for exactly that. Like 'Casio G-Shock Solar Watch'. Considering the average eCommerce website can have a lot of products so the search engine optimization services for such a website can get more complicated and require additional effort. This will also reflect on the cost.
So what does it cost?
The cost of SEO services tends to differ depending on the nature of the company. For example for a company like Dell, the SEO bill is likely to be in hundreds of thousands if not more for the broad range of SEO campaigns and that they are like to be involved in.
On the other hand for your average restaurant, the SEO efforts may not be that complicated and hence be cheaper. On the quick way of doing this is simply getting listed on Google Maps and creating a Yelp profile.
These being extreme cases there are several factors that will affect the SEO Costs for your eCommerce website as listed here:
Is it a one-time SEO service requirement?
The size of the eCommerce website (number of products/services)
Besides considering the factors mentioned above you also need to decide how detailed and concentrated you require the SEO to be. When it comes to selecting the right SEO plan you will need to check the many packages provided by the Web Development firm. The common types of SEO packages are listed here:
Choosing Alakmalak for your SEO needs:
Digital Marketing Services is here to stay and it is something you cannot ignore as a website owner.
How much does SEO Cost for Product / Service based website

What's Next ?
I know after reading such an interesting article you will be waiting for more. Here are the best opportunities waiting for you.
For Such Interesting articles

Uncover our captivating services

Supercharge your business with us