Get a Free Quote
You will receive quote within 24 Hrs
How Magento Has Influenced The Online Ecommerce Industry
Magento is an open-source solution software that can be used to develop an eCommerce business. Magento came into the picture close to 10 years ago in 2008 at which time it was considered a good eCommerce software for online business. However, it did not take long for people to change their views and Magento went from being just good to being great. Magneto rapidly became the most popular eCommerce software in the e-Commerce market. Magento has been developed using PHP language and has the option of using either MySQL or MariaDB. PHP is a language that has been developed especially for the Internet. Magento also has some dependency on the Zend Framework. Magento has implemented the MVC architecture. There is now Magento 2 that is available as a free download.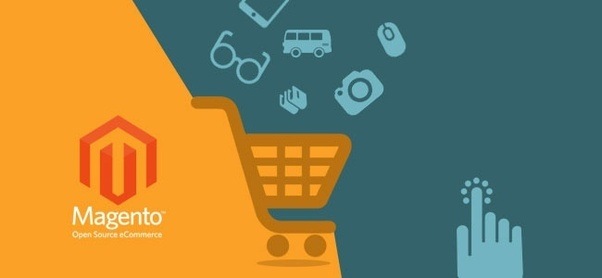 The Rise To Fame For Magento
Magento offers many different versions for its users. Besides the open-source version which is mainly a B2C version, Magento also offers special solutions for online stores i.e for B2B model versions, for your Small Businesses, and even medium and large businesses which can increase the online shopping experiences. Besides this, they also provide a solution by the industry for a few select industries like the fashion industry. Magento now also has a cloud version which is a fully hosted solution that is meant to be very efficient.
Magento is a very popular eCommerce software and now has over 31% of the market share due to its feature of marketing automation for your digital product. This is as per the statistics published by the website Impulses (https://www.impulsis.com) and is for the year 2015. Furthermore, as per other statistics and facts mentioned on this website, the word 'Magento' is the most searched keyword on Google among the eCommerce keywords. It has been searched more than the keyword 'eCommerce' which does not come as a surprise. This is the case since 2008 when Magento was released and went right to the top to be the most popular eCommerce software. With the release of Magento 2, Magento has begun to stand out in the entire world as the most popular eCommerce software for digital selling businesses.
There are many popular companies that use Magento for their eCommerce requirements. Here is a shortlist of firms currently using Magento: – Burger King – Coca Cola – Charlotte Tilbury – Ghirardelli – Tom Dixon – Murad – Ncare
Why Choose Magento?
Magento 2 is a very feature-rich eCommerce software. There are several key lessons to pick Magento 2 for your eCommerce software for your online sales according to the eCommerce trends.
– Magento has an open and flexible architecture that can bring your vision to life.
– Magento offers enhanced business agility and productivity to its clients the benefits of which are enjoyed by the visitors to the website.
– Magento 2 is highly scale-able and performs well too.
– It is easy to upgrade and maintain a Magento website. The payment methods offered are also quite flexible, thus offering the visitor many different options to the checkout.
– A very popular firm and optical retail giant, Devlyn launched its eCommerce website and received over 200% mobile conversions.
– Another very popular travel and tour firm, the 'Big Bus Tours', got a big boost to their business when they decided to implement a mobile-first strategy with their digital business using Magento.
Development Of Magento Websites With Alakmalak
Alakmalak is a Magento Development Company and has developed many eCommerce websites over the years. Alakmalak has been developing eCommerce websites for more than 10 years now. They also develop Magento websites and have a special team of Magento Developers to work on eCommerce projects. With clients from all around the globe and has developed over 2000 websites, Alakmalak is the choice of many firms all around the world.
Development of Magento Websites
magento development company
Rise to magento
why choose magento for ecommerce
OVER
600 Small, Medium

and

Large

Enterprise business clients have chosen us from

35 COUNTRIES
Federico Bilches

www.latmeco.com

I want to thank all Alakmalak team for take my project and help me to improve my website! Thank you for your responsibility and seriousness at the time to do corrections and improvements on my website and for always be in touch with me. Highly recommended! Great team! Great company! I'm very thankful Alakmalak!

A few kinds words to say about Alakmalak programming and design. Working with these guys is always such a great relief. You know you are getting your stuff done right and usually always in a timely fashion. I'm a middle man for the most part And my clients are always happy with the end result.