How 2015 will fare for the world of SEO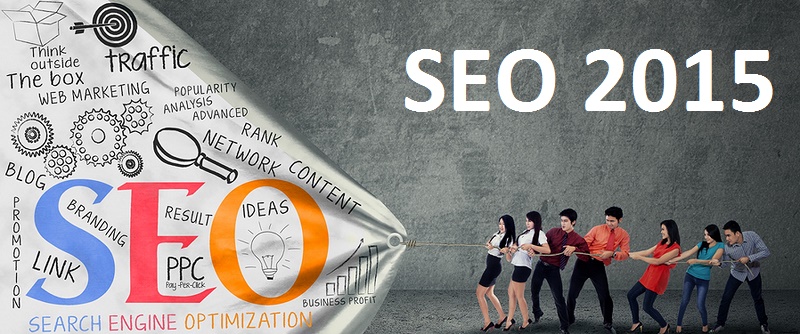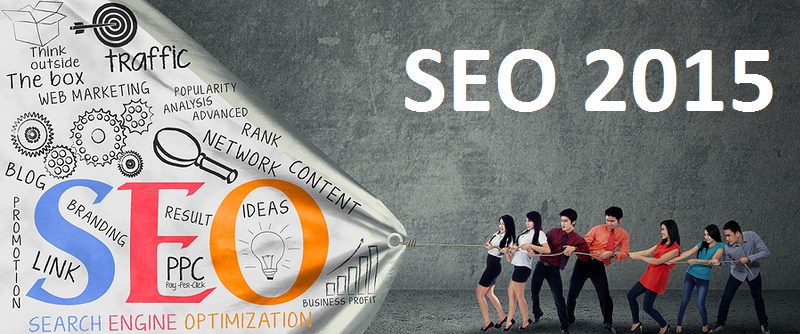 There is usually something new every year in the world of SEO. 2014 was no different as Google once again decided to tweak their search engine algorithm. It was also a year where content was give more importance; at least that is what was interpreted by many since many began to claim that SEO was dead and that content marketing was the SEO.
In fact Google had laid out stricter guidelines for the content writers and began to reduce its threshold of tolerating content that was designed with the sole aim for getting a good rank. Google announced the death of guest blogging although this may not have worked out as Google had predicted, it certainly changed how everyone approached Guest Blogging.
2014 has been a year in which many SEO professionals had panic attacks thanks to Google. Google's Panda update was all about penalizing the ranking of websites with duplicate content and low quality content. Google's Penguin update was targeted more at the websites that had made use of bad linking practices.
Those who were wise enough not to practice bad SEO or Black Hat SEO techniques survived this update. On the other hand many of them were affected and that included a few big name and popular websites as well. This may get many thinking as to whether the worst is over or is there more to come in form of Google search engine updates.
Let look at the bright side, now that it is end of the year Google cannot cause any more damage till next year. Which brings the question what will be in and what will be out in 2015?
Quality Content:
Good quality content will continue to be rated very high. In fact if you want to be successful at SEO, you will have no choice but to seek after good content writers. The tolerance level of Google's filters continues to get lower and hence it won't be long before we witness it becoming even harder to write good quality content that is effective and works for the business website. Hence what this means is that good quality content is bound to be rewarded, resulting in an increase in traffic and business as well revenue for them. Are you looking for content writer to meet all the expert knowledge and criteria which Google has decided and announced. Contact to Alakmalak Digital Marketing Agency  to reach your goal.
The search – keywords:
There is already a vast difference between how the search approached on the mobile devices and that on the computer. It is likely to shift more towards being optimized for conversational keywords phrases. This was already done to some extent however it is likely to become more evident this year. Google already advices everyone not to design or script their articles with either the search keywords or Google's algorithm in mind. This year it might just be implemented by the majority of the SEO team.
Evolving SEO firms:
It is highly likely that a great many Digital Marketing firms OR SEO Marketing firms will take up the broader scope of Digital Marketing and some even may completely shift out of SEO. This is highly likely due to many different reasons. One of the main reasons is that SEO is not what it used to be; in the sense that it is now less about ranking and link numbers and more about real matter.
Besides which the number of platforms to deal with are increasing in number which means tougher SEO. The recent changes by Google that makes good quality content almost essential is not helping the case either. At the same time the Web Development firms too are likely to take on the broader role of Digital Marketing industry.
High Mobile priority:
The world of mobile Internet is all set to grow in the year 2015. The number of mobile Internet users is very large. The statistics show that it has greatly increased in the year 2013. The number of Internet users from other sources like the desktop computers, etc is higher at the moment. But this is set to change in 2015.
The number of mobile internet users is all set to surpass those on other platforms. This means a great deal in general for the Web developers. And it also means big change in strategy for the SEO professionals.
We have already witnessed how responsive web design has changed the Website Design scene. In fact the websites also needs to be optimized (from SEO perspective) and hence requires additional and special strategy to deal with the mobile users. Even Google advices to approach the website as a mobile first design but giving importance to the full screen website as well.
All things considered 2015 will mean SEO strategies and website designs more influenced by the mobile factor.
Social Media factors:
The recent search engine updates by Google have already split it loud and clear. It highlighted the increase in importance of social media and content marketing in the near future. The statistics certainly are in favor of this. With the total world population being estimated at approximately 7 Billion, the total number of Internet users that use that use social media network is estimated to be as large as 2.55 Billion in the couple of year to come.
It seems the future is now upon us and these changes will soon become more evident. We have already started noticing how Social Media is influencing the rankings to a greater extent. In fact Facebook and Twitter are extremely popular and effective when it comes to social media marketing.
Twitter has recently witnessed a lot of activity in terms of traffic from its users. Twitter has been especially popular as a real time marketing tool.
Several studies were conducted in the U.K and many statistics have been generated and studied. What they found was quite interesting. It was observed that the Twitter activity was very high during many public event. At the same time they also found that the activity would take a nose dive during the important sections of the event indicating that the people were paying more attention to the event then tweeting.
Hence Twitter is emerging as a new and promising platform as well. In fact another study conducted on the conversion rate revealed that the conversion rate of Twitter where higher than that of Google search.
Focusing on ROI:
In general this may be the year that the businesses do finally listen to Google and shift from focusing their efforts on keyword ranking. Google has been advising this since a while, however it doesn't seem to have caught on yet.
The year 2015 may see a shift to focusing more on the ROI metrics. At the same time if as a business an SEO company is giving more importance it is highly possible that you are being misled since those reports can be made to look better that the actual facts. Since what matters at the end of the day is the ROI (Return on Investment) that is where the focus should be.
A keyword ranking report is of little value and doesn't truly serve the purpose. If instead you were to demand a report from the SEO team stating that an article or Info-graphics published in previous month has yielded a certain number of links (Eg. 100 links) and there has been 65% conversion ratio (Eg. 65 conversions) which means the revenue generated is a certain amount (Eg. $50,000); then this report is something that you can use in the next board meeting for starters.
Conclusion:
The changing and evolving world of Search Engine Optimization make the going hard especially for those of us who are not in the field and try to take a stab at it and also for those who are new to the field. There are a certain techniques we need to follow in order to be successful. However on the changing face of SEO what is becoming blatantly clear is the fact that good quality content will be more effective. But what is more effective that just good quality content? Content that has been with the reader in mind, and that which is able to capture the imagination of the visitor will earn you more points than an article that contains all the strategic keywords but fails to interest the visitor.
The SEO industry has witnessed massive changes over the years and 2014 was no different. Although it is safe to say that the trends are continuing to point in the same direction and thus the SEO strategist do have some fixed method or strategy they can follow for their long term strategies
Alakmalak has been in to Web development since a very long time. They have developed more than 2000 websites for client from all around the globe. At same time they also understand the importance of SEO and the role it plays to make the website you develop highly effective and come top on the search list. Their dedicated team of SEO experts have been helping business owners with their websites since very long and continue to do so effectively.
Digital Marketing
How 2015 will affect to SEO
How 2015 will fare for the world of SEO
Tips and Tricks regarding SEO for 2015

What's Next ?
I know after reading such an interesting article you will be waiting for more. Here are the best opportunities waiting for you.
For Such Interesting articles

Uncover our captivating services

Supercharge your business with us