Expert Review of OpenCart E-Commerce Software
OpenCart is a shopping cart software that is available as a free download. It is an open source software that is based on PHP and MySQL database. This is now maintained by a UK based developer. It is considered to be one of the best eCommerce software for small to medium businesses.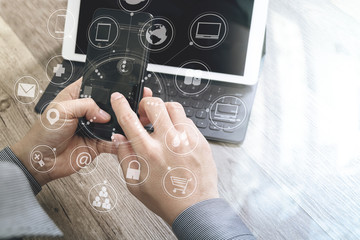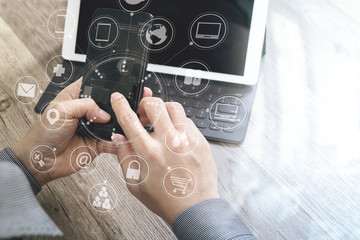 Expert review of OpenCart
OpenCart is full-fledged eCommerce platform with a great many features. However, there are a few things that you should be aware off prior to making your decision on using OpenCart. OpenCart does have plenty of good features however, if you are planning to use it for your business, it is highly likely that you will require to make use of additional plugins. Although there are a great many free plugins, you may need to purchase some of the premium plugins to meet your requirements.
The size of the business plays an important role when it comes to setting up an eCommerce website. OpenCart is fairly easy to setup and configure. However, it does require some level technical knowledge. Hence, for those who do not have any technical knowledge, they have the option of hiring an OpenCart developer or opting for the OpenCart support plan which works out as $99 per month. OpenCart is scalable to some extent, but not advisable for the large businesses.
OpenCart is available as a free download and thus does not cost anything to down and install. There some costs involved in terms of installing and setting up the website for those who are not technology savvy. An OpenCart developer comes at a cost as does talking help from OpenCart support. The cost can vary depending on the development firm you choose.
In terms of features, OpenCart supports unlimited categories and products and hence there is no limitation on the number of products that can be used. However, it is best not to use OpenCart for large projects. OpenCart has features like multiple currency that can be enabled from the admin control panel, besides which it provides features like product review and product ratings. It is possible to change the template easily too. Imaging resizing does not have to be done manually since OpenCart automatically handles it.
Besides the main features, Opencart also supports multi-store. It offers features like reports, special modules, search engine optimization, rapid checkout and several payment options.
What people say: There are mainly good reviews for the OpenCart, with everyone being impressed about this eCommerce platform. Most of them find it easy to use and quite flexible too.
Web Development with Alakmalak
Alakmalak has a full proof development model and makes sure there is no communication issues during the course of the project. They maintain a dedicated point of contact for all the clients. They also offer solutions in several technologies. Alakmalak is an eCommerce web development company that offers Opencart website design & development.
ecommerce web development
hire php programmer india
Opencart development
Opencart website design and development

What's Next ?
I know after reading such an interesting article you will be waiting for more. Here are the best opportunities waiting for you.
For Such Interesting articles

Uncover our captivating services

Supercharge your business with us