Get a Free Quote
You will receive quote within 24 Hrs
Essentials Elements of an E-Commerce Website Before Design
There are many Essential Elements for e-Commerce website design is concerned and not every designer gets it right. Depending on the Ecommerce platform chosen for example if Zen Cart or Magento is chosen then the design of the ECommerce Websites needs to be aimed at that open source and cannot be a general design. Just like Zen Cart and Magento have some specific design Clean elements other eCommerce platforms have their special design requirements. Then again, this is only the basis of e-Commerce website design in India and to remain competitive many other elements are essentials as mentioned below: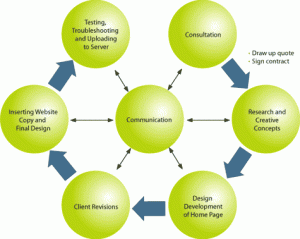 Web Design Process
Web Design Process Responsive Design: Responsive design is here to stay for a while being the only current solution is to minimize the effort required to make a website that will work just great on desktop computers as well as mobile platforms. Hence if you are not already on the responsive design bandwagon then you need to do some serious catching up real fast. With the number of people using smartphones increasing and also the number of people using their smartphone to surf the internet regularly on the rise it is pretty much essential to make sure that your website caters to the mobile platform as well. A Good User-Friendly design for ECommerce Business is basically Based on showing High-Quality Product Images, Product Descriptions, product categories, Product Ratings, and popular products for better user Experience help to decrease websites bounce rate to get high ranking in search engines to get good conversion rates.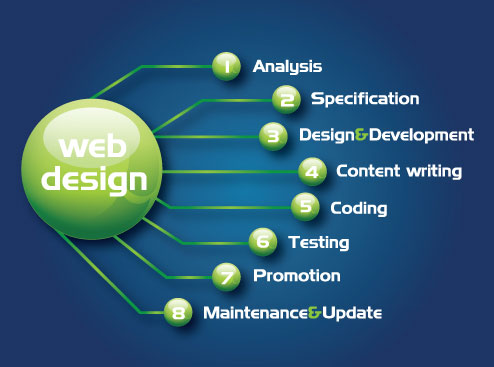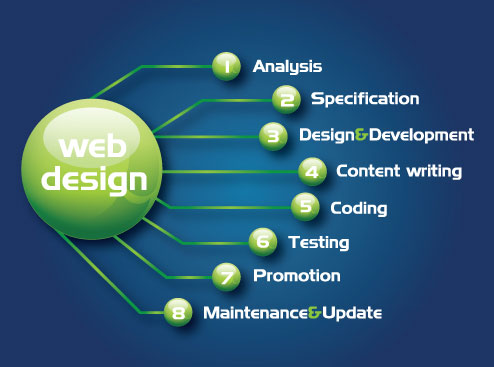 Web Design Solutions
Blog: A website that also has a blog tends to get more hits than the ones that don't. It is a proven fact that sites with blogs are more popular and attract more traffic. The reason is quite obvious too. A website with blogs that are constantly updated with some good content will always attract a good reading audience and thus increase the website traffic overall since those visitors reading the blog tend to explore the rest of the website as well. For example in the case of an online shopping website with lots of great products it helps to supplement the e-Commerce website with a blog that contains more detailed information about your products. People shopping on the Internet usually require a lot of detailed information about the products before they purchase them and if they can find it on your site with links to your site to purchase it, it is bound to make a difference in terms of more sales.
Web Design and Development
Social Media Integration
: Almost all e-Commerce websites use social media integration though some don't. Having social media integration on your eCommerce website can go a long way in additional marketing. For example, if on your eCommerce website you have social media integrated then it encourages the visitors to share either what they have purchased over social media like Facebook, Twitter, etc. Also in the case where someone finds a good deal and wishes to share it with his friends, having a social media integration on your website will make it so much easier for the visitors. In addition to that, it will also mean your products will get noticed by a larger audience and potentially boost your sales as well.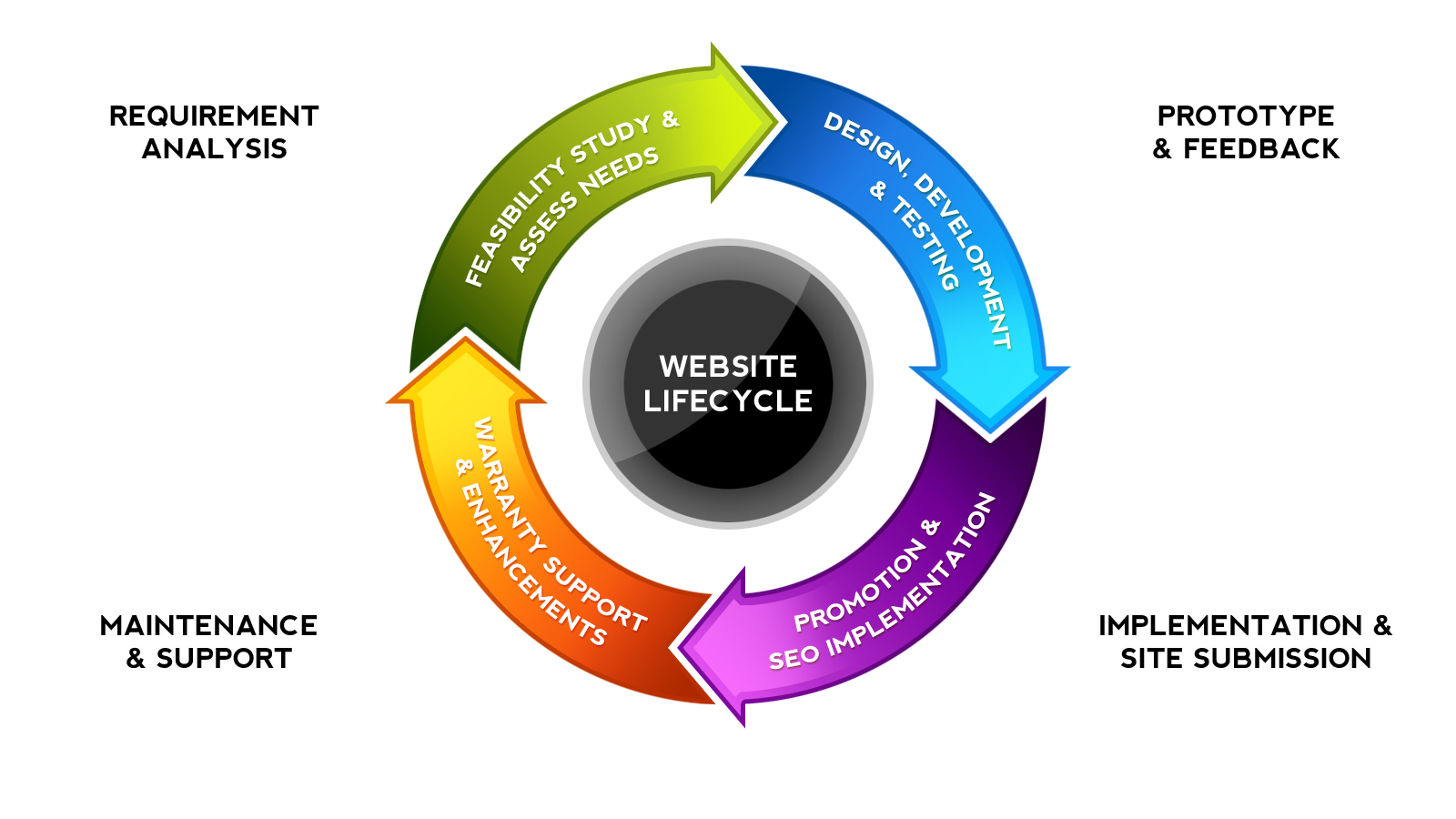 Web Design Life Cycle
Hence there are a surprising amount of minor elements that can boost your website to a great extent and most of them do not even require a lot of effort.
Why Choose Alakmalak As a Your Growth Partner?


Alakmalak is a web development company in India that offers services for several technologies. There have been around for a very long time and have developed over 2500 projects for clients all around the world. They have highly skilled web developers with a great deal of experience.
elements of ecommerce web design
OVER
600 Small, Medium

and

Large

Enterprise business clients have chosen us from

35 COUNTRIES
Federico Bilches

www.latmeco.com

I want to thank all Alakmalak team for take my project and help me to improve my website! Thank you for your responsibility and seriousness at the time to do corrections and improvements on my website and for always be in touch with me. Highly recommended! Great team! Great company! I'm very thankful Alakmalak!

A few kinds words to say about Alakmalak programming and design. Working with these guys is always such a great relief. You know you are getting your stuff done right and usually always in a timely fashion. I'm a middle man for the most part And my clients are always happy with the end result.