Get a Free Quote
You will receive quote within 24 Hrs
Ecommerce tools to better manage your business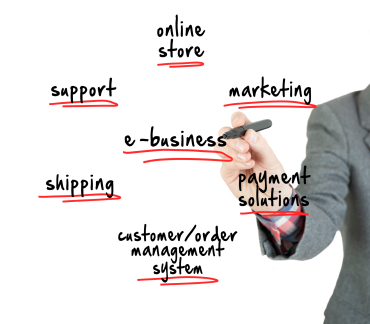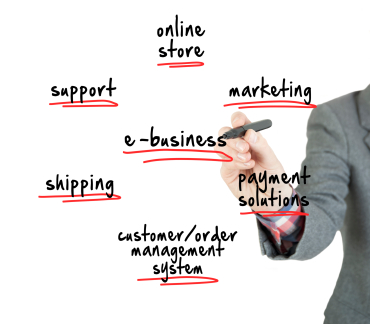 An e-commerce website has almost became a must for every business like a brick store For example. A brick store restricts you to a local area with limited reach. However, once you do have an e-commerce store there are endless possibilities since your store is active and online 24 hours a day for anyone in the world to visit and make a purchase. Although simply having an e-commerce website is not enough. It is also necessary to get actively involved in the effort to improve it. The first and foremost step of any e-commerce strategy is usually the e-commerce website analysis.
E-commerce website Analysis
The e-commerce website analysis is very important since it provides a deep insight into the workings of your website with data like who are your visitors and which pages / products are popular with them. E-commerce website analysis gives you a lot of information like mentioned under:
The source of your website traffic, like country, state and even city.
Where (which city or place) the revenue is being generated from.
Which pages or products are viewed the most and hence which pages or products are of more interest to the visitors.
Try to understand which is the top landing page and top exit page.
How the visitors get to your website? Directly or via a search engine.
Also detect which keywords have been used on a search engine to get to your website.
Special tools & techniques to analyze a website
There are special tools and techniques that can be used to analyze a website. There are also several methods commonly used by SEO experts that can prove to be invaluable as mentioned here:
Your website pages should have correct page titles.
Special tools both online and offline are available to analyze the keywords on your website. Such tools used for keyword analysis can go a long way when making sure that your website is best set to respond to certain keywords.
Besides your e-commerce website it is also a good idea to maintain a blog. This is mainly to help your content strategy which is a must these days.
It is amazing how many people use the internet to obtain information, hence maintaining content rich blogs or even posting useful articles on popular article websites can boost your website in a big way.
There are special tools available to test the loading speed of your website. The loading speed of your website is very important since the visitors these days do not have a lot of patience when it comes to slow loading websites.
Tips to improve conversion rate
It is a good idea to have an e-commerce website with a good design, easy navigation and fast checkout to keep the visitor's frustration at the minimum.
Providing detailed product description goes a long way in helping the visitors turn customers. Including videos to showcase the product improves your changes even more.
Every e-commerce website needs to be optimized for viewing on a mobile device. There are officially more mobile internet users and hence it is vital that your e-commerce website loads properly and fast for them.
In store offers play a major role in boosting your website conversion ratio. Having offers like free shipping, daily specials can make a big difference in the longer run.
Platforms you can use for building your e-commerce website
For building an e-commerce website there are multiple options available from small to big enterprise websites. Two of the best hosted platforms are Shopify and BigCommerce.
Shopify is generally used for small business purpose websites or blogs. As it has simple and easy to navigate user interface, it is more in demand.
Whereas BigCommerce is also similar to Shopify, though it has a few limitations, it is easy to navigate just like Shopify.
Other 2 self-hosted e-commerce platforms include Magento and WooCommerce.
Magento is used for big e-commerce websites. Its user interface is really complicated. It needs a experienced person to develop a website in magento. If you have hands on experience in Magento, you can make your website look the way you want. One of the major advantages of Magento is that you can run multiple e-commerce stores in a single dashboard.
Woocommerce is actually not a platform but it is a WordPress plug-in. So if you want to make your e-commerce website in Woocomerce you have to be totally dependent upon WordPress. One of the major advantage using Woocoimmerce is similar to that of WordPress as you get limitless functionalities regarding the themes and plug-ins.
E-commerce development at Alakmalak
Alakmalak is an e-commerce development company in India that has successfully completed more than 2000 projects. They offer e-commerce web design in India and have the necessary resources too. They have a good team of software developers with state of the art facilities and the infrastructure to support it as well.With a good track record, their client retention rate speaks for itself.
e-commerce development company
e-commerce web design in India
ecommerce business tips
ecommerce in india
ecommerce tools
OVER
600 Small, Medium

and

Large

Enterprise business clients have chosen us from

35 COUNTRIES
Federico Bilches

www.latmeco.com

I want to thank all Alakmalak team for take my project and help me to improve my website! Thank you for your responsibility and seriousness at the time to do corrections and improvements on my website and for always be in touch with me. Highly recommended! Great team! Great company! I'm very thankful Alakmalak!

A few kinds words to say about Alakmalak programming and design. Working with these guys is always such a great relief. You know you are getting your stuff done right and usually always in a timely fashion. I'm a middle man for the most part And my clients are always happy with the end result.