Know the Basic Difference between Magento vs. Shopify Commercial Sites Right Here
Business owners are unable to choose between Magento and Shopify. You're not the only one in this dilemma. These are two of the most well-known all-in-one e-commerce platform in the market today.
Shopify is one of the simple eCommerce platforms for creating online shops. If you pay a monthly premium, it will fund both new and established companies.
Magento development is an open-source eCommerce platform that, like WordPress, is completely free to download and run on your device. However, you will need to pay a monthly plan of approximately $10 for web hosting, protection, and extensions similar to apps, which we will go through in more depth below.
Pricing The primary distinction between the pricing models of the two is that Shopify is a hosted website, whereas Magento is a self-hosted solution. A hosted site, such as Shopify, handles all of the hosting concerns. Both hosting expenses are included in your monthly schedule, so there is no additional work or expenditure on your part. Magento, on the other hand, is free to use, but you must pay for web hosting, security, plugins, and your domain.
Extensions and Add-ons You must consider the cost of the add-ons for both Magento and Shopify. Since the simple program is unlikely to be sufficient to build the desired online shop, the estimated price would be higher.
Shopify customers who spend more each month have access to more functionality such as lost cart recovery, gift cards, and advanced monitoring. However, Magento customers can get these capabilities for a lot less money each year.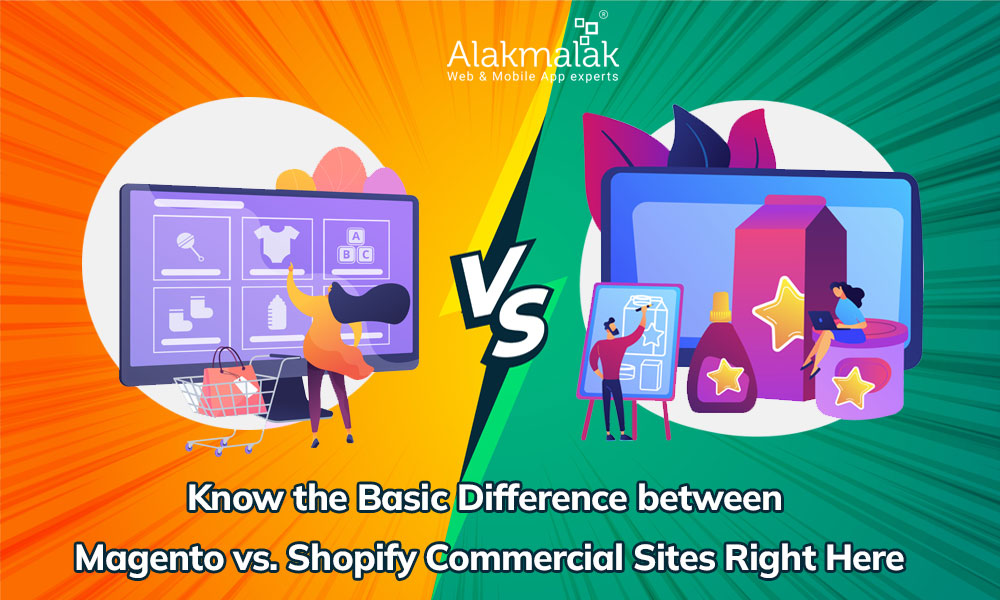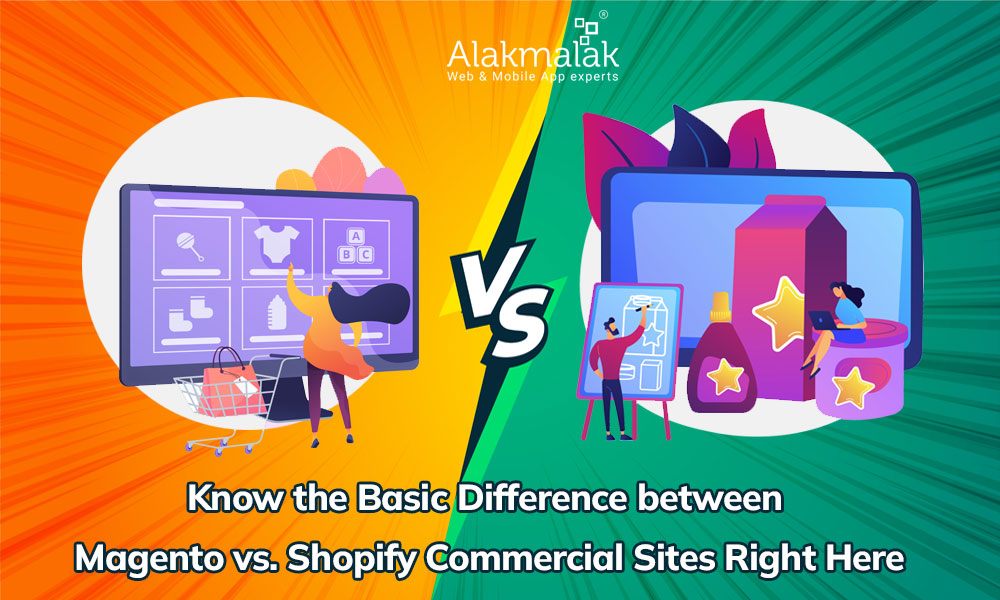 Shopify vs Magento: Pros and Cons
Magento pros
– Large user community
– Very flexible
– Ideal for medium to large
Magento Cons
– Unsuitable for beginners
– Not easy to install
Shopify pros
– Multi-channel selling options
– 70+ mobile responsive custom themes
– wide range of apps
Shopify cons
– Transaction fees
– Cost of apps
– Ease of Use
SEO (Search Engine Optimization) SEO aims to maximize the volume of search engine visitor traffic to the website, which means more paying visitors and more revenue in the bank. Magento excels at SEO and has a plethora of SEO tips and prompts to get you started. You should change image alt tags (which help Google understand how to categories an image on the image search platform) and URLs to make it easier for search engine users to locate your websites. Both of these are also built-in applications.
Community and Support Another key feature of Magento is its broad and active network, which provides a plethora of resources to consumers. There are over 250,000 Magento developers worldwide who can design useful applications to meet the specific needs of companies.
This means you'll never have trouble finding a capable developer to collaborate with. Users can seek assistance via Magento, or they can contact third-party developers for support and repair.
Payment Processors and Transaction Fees By using Shopify Payments, you can only pay the credit card processor's processing tax, not Shopify, which means the aforementioned fees will be forgiven.
Shopify supports over 100 separate payment gateway options, all of which have a processing fee levied by Shopify, unlike Shopify Payments. Common payment options include PayPal, Stripe, Amazon Pay, and Apple Pay. Magento funds have over 150 payment gateways, but the bulk of them, such as World Pay, is targeted at big enterprises.
Scalability If you ever want your eCommerce company to prosper and expand over time, you must choose an e-commerce platform that is scalable.
Shopify is a simpler platform at heart, so if you're trying to create a website for a modern, small store with low investment, Shopify can be an excellent option.
Magento, on the other hand, is well known for its greater simplicity and scalability, making it a preferred option for companies looking to migrate after experiencing shortcomings of other platforms.
User Experience User experience is one of the most important aspects that will have a major impact on the popularity of any online shop. However, when it comes to improving the user interface, shop owners often run into a slew of issues. As a result, extensions that offer functional solutions are still essential for any shop. But, before we go any further, let's define the word "User experience" and why it's so essential for online stores.
Marketing Features If you can figure out how to set up Magento for your company, you'll be able to take advantage of some additional features that will make you sell more items. Several of these are already built-in and therefore relatively easy to implement for your company.
You may also provide discounts to consumers who purchase a large number of your goods, making it a perfect outlet for B2B businesses or wholesale businesses.
Conclusion
This brings us to the end of our Magento vs. Shopify battle royale. Whichever platform you choose as the worthy winner for your business, we are confident that you can create an online store to be proud of. We wish you all the best!.

What's Next ?
I know after reading such an interesting article you will be waiting for more. Here are the best opportunities waiting for you.
For Such Interesting articles

Uncover our captivating services

Supercharge your business with us