How to Manage Currencies in PrestaShop?
PrestaShop is a ecommerce solution designed in France in 2007. It has come a long way since then. It has now released version 1.5.4.1 which includes many good features that could very well be the envy of many other e-commerce softwares. It is an open source software that ships with a plethora of features to keep you satisfied for a while. PrestaShop is a popular e-commerce solution and there are many Presta Shop web designers available to make customised template as per your need and requirements. It offers a very user friendly interface and thus it is possible for you to configure most of the features on the website yourself.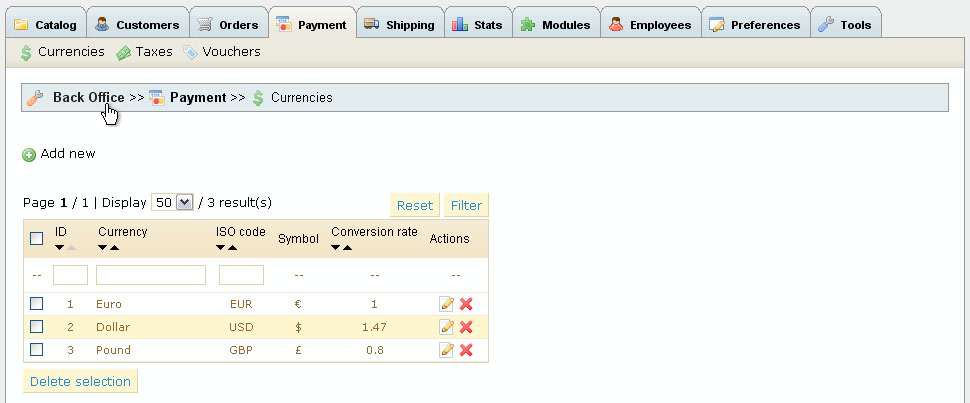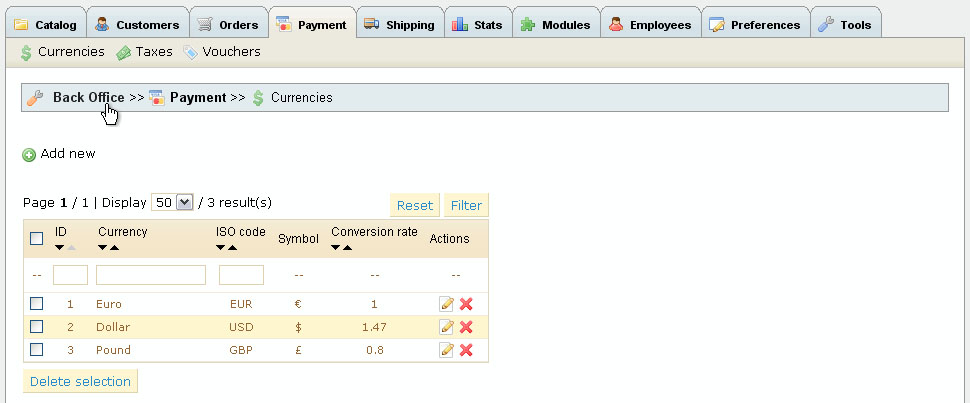 Prestashop Currency Module 1
For example the currency management is a breeze with Presta Shop. It is possible to add new currencies, change the default currency or even edit the currently selected currency with a click of the button. You need to login to the admin panel of the Presta Shop and goto the
menu section Localizations –> Currencies
. It is possible to update the currency rates here in the case that you more than one currency by clicking the
'Update Currency'
button. If you wish to add a new currency then click the
'Add New'
button and fill the form that comes up.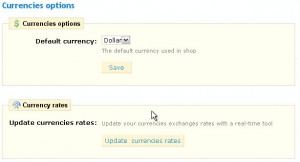 Prestashop Currency Module 2
There are several fields that need to be filled up which are quite intuitive. This includes the currency name, the ISO code for example USD or INR, the numeric ISO code which can be easily obtained by a doing a small search, as applied to the other fields on the list too. Once saved the new currency is added to the list of currencies after which you can update the currency list of manually to obtain the current rates.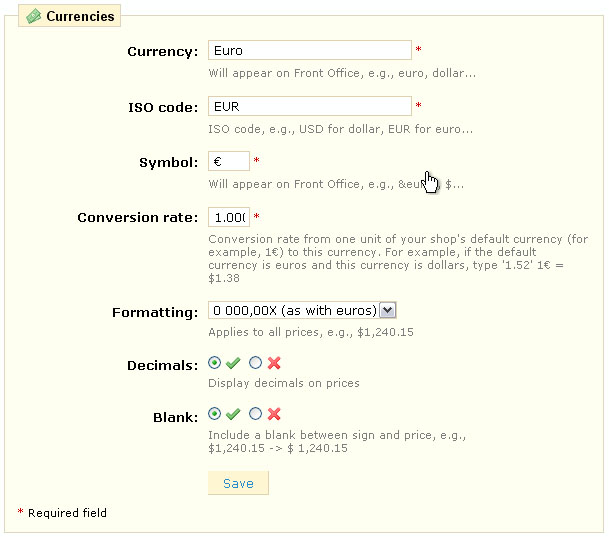 Prestashop Currency Module 3
Since the popularity of PrestaShop has grown there are many companies that offer PrestaShop services however Alakmalak is one company that has a great deal of experience at this and provide a good service too all it's clients.
Why Choose Alakmalak As a Your Growth Partner?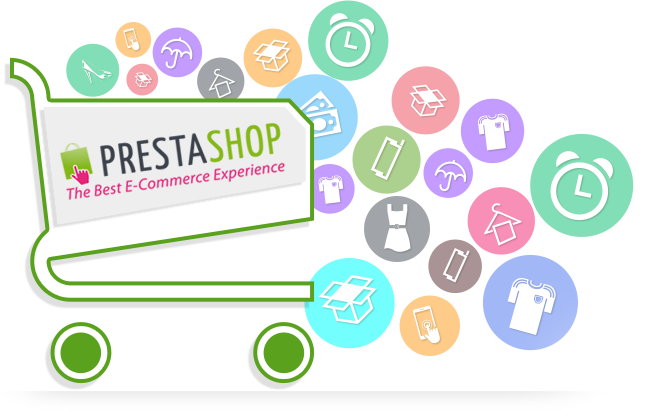 Alakmalak is a web development company in India that offers services for several technologies. There have been around for a very long time and have developed over 2500 projects for clients all around the world. They have highly skilled web developers with a great deal of experience.
How to Manage Currencies in PrestaShop?

What's Next ?
I know after reading such an interesting article you will be waiting for more. Here are the best opportunities waiting for you.
For Such Interesting articles

Uncover our captivating services

Supercharge your business with us