Get a Free Quote
You will receive quote within 24 Hrs
Choosing the right design agency makes all the difference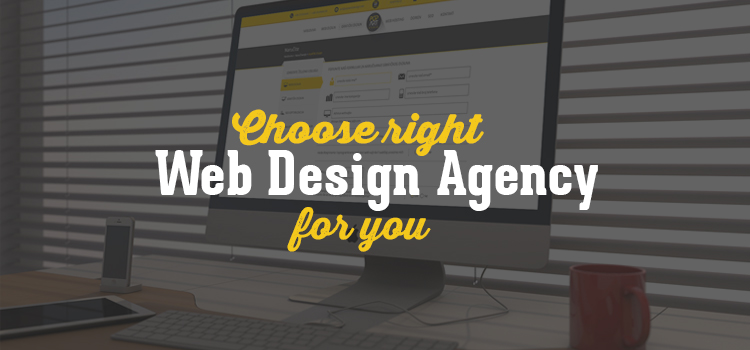 Website design is a popular topic on the Internet and hence if you are a business or an individual looking to redesign your website or develop a new one, you have come to the right place. It is easy to find information on what is hot and what is not in terms of website design and development.
However it is also important to know how to pick the right design agency with talented designers and a creative mind. Responsive web design has taken the world by storm. This is no big surprise specially since the number of mobile Internet users have increased to the extent where they are more than the Internet users on any other platform.
The website design agency makes all the difference when making a perfect website for your business hence it is a good idea to look up good website design agency tips prior to choosing one.
Tips For Choosing The Right Website Design Agency:
Once having made the decision to develop a website for your business it is a good idea to do some research into the requirements and current trends prior to consulting any website design agency. This may include checking similar websites on the Internet and doing some research into what is in demand.

The cost of the website design is usually a very important deciding factor. As far as the cost is concerned it can vary to large extent. It largely depends on the nature of your website and the agency you choose. At time it is likely that there may be a large difference from agency to agency and it may leave you baffled. However it is possible to keep sanity my sticking to the objectives and asking the right questions.

It is always idea to consult more than 2 website design companies prior to selecting one.

The factors that define a web design company is their portfolio, their reviews and testimonials and their overall image.

The website of the web development firm is a good place to start since it will most likely always have a dedicated page for the portfolio of their past work. It is a good idea to go through their past work with a fine tooth comb and check it meets your needs and requirements.

The testimonials are a good place to check what other people have to say about the firm however what is better is the opportunity to talk to the previous clients and hear it from them directly.

Amongst the other factors to discuss and clarify are timely delivery, milestone based delivery
Alakmalak is a web development firm that have developed more than 2000 websites for many clients across the globe. They thus have the ability to understand the requirements better. This has propelled their success in designing very good, innovative and creative websites designs. Furthermore their website designs also take in to account the evolving nature of the average surfer who does not like a slow website or a website that has a navigation that is hard decipher.
How to Choose the right design agency
OVER
600 Small, Medium

and

Large

Enterprise business clients have chosen us from

35 COUNTRIES
Federico Bilches

www.latmeco.com

I want to thank all Alakmalak team for take my project and help me to improve my website! Thank you for your responsibility and seriousness at the time to do corrections and improvements on my website and for always be in touch with me. Highly recommended! Great team! Great company! I'm very thankful Alakmalak!

A few kinds words to say about Alakmalak programming and design. Working with these guys is always such a great relief. You know you are getting your stuff done right and usually always in a timely fashion. I'm a middle man for the most part And my clients are always happy with the end result.