Get a Free Quote
You will receive quote within 24 Hrs
Brief Introduction to React JS
ReactJS is a JavaScript Library that can be used to build the user interface for a Website. ReactJS was created by a Software Engineer at Facebook. It is now an open source software that is being maintained by Facebook and Instagram and several other individual developers.
It is possible to create large web applications using ReactJS. ReactJS allows designing an application that makes use of data and does not require the page to be refreshed in order to display new data. The main advantage of using ReactJS is that it helps improve the speed and simplicity of the websites besides which it is also highly scalable. ReactJS is compatible with the MVC architecture and hence can be used to develop a website along with other popular JavaScript frameworks like AngularJS, etc.
Main Features of ReactJS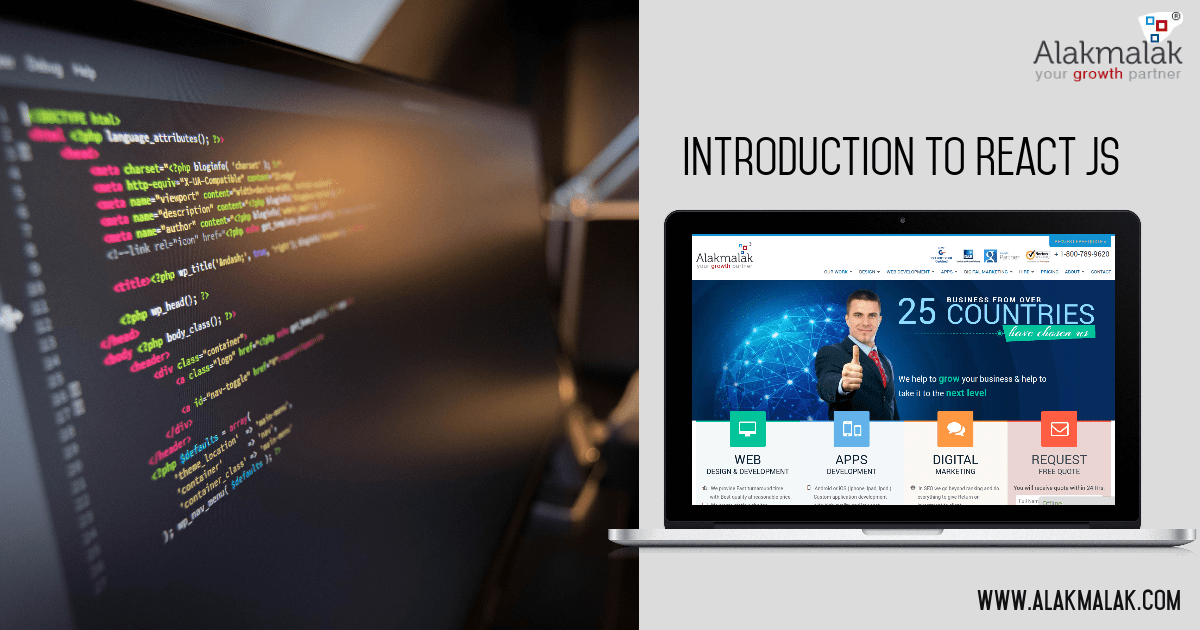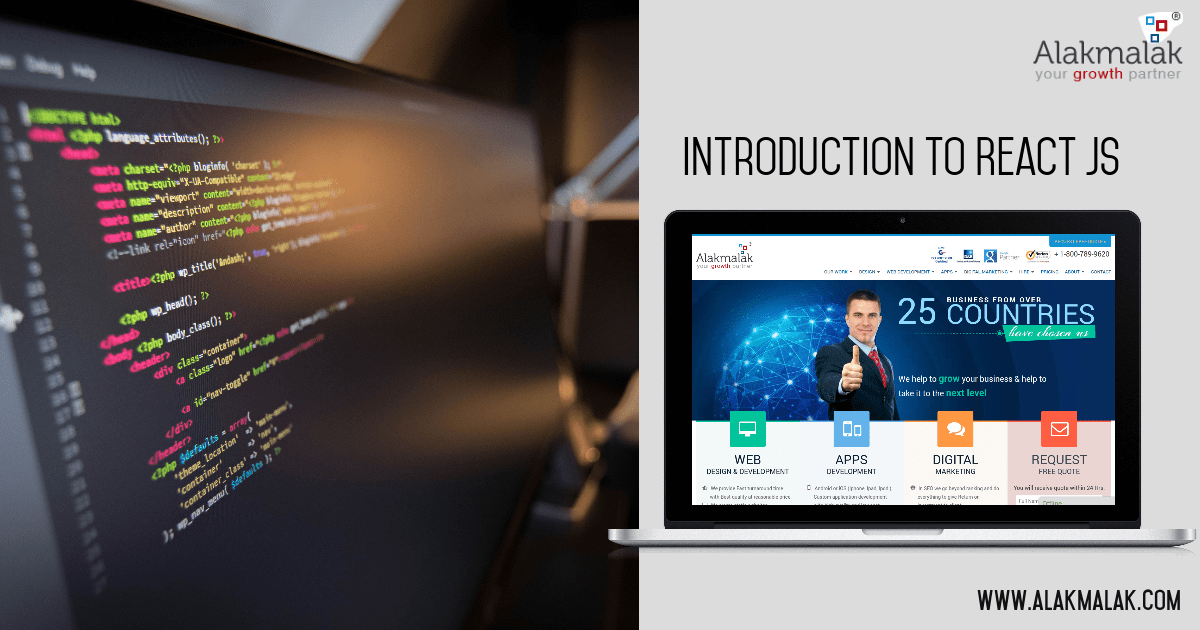 The main features of ReactJS include features like one-way data flow, Virtual DOM, Nested Elements. ReactJS code is mainly written in JSX which is a JavaScript extension that allows quoting HTML and even using HTML tag syntax in order to render subcomponents.
Although ReactJS mainly makes use of HTML it can go beyond that too. It can also make use of several Facebook notations to accomplish several tasks.
There are many advantages of using ReactJS, especially for the UI. With ReactJS the website code becomes more readable and maintainable. ReactJS helps implement the theory of components for the UI. The componentized UI is considered to be the future of web development and is something that ReactJS offers.
Web Development at Alakmalak


Alakmalak is a web development firm that has been around for a long time. They have a strong team of developers with good skills in ReactJS, PHP development, and MySQL. Hence if in need to develop a good professional website for your business and Hire React JS Developer, Alakmalak is the best option.
ecommerce web development company
Hire React JS Developer
Introduction to React JS
ReactJS Development in India
OVER
600 Small, Medium

and

Large

Enterprise business clients have chosen us from

35 COUNTRIES
Federico Bilches

www.latmeco.com

I want to thank all Alakmalak team for take my project and help me to improve my website! Thank you for your responsibility and seriousness at the time to do corrections and improvements on my website and for always be in touch with me. Highly recommended! Great team! Great company! I'm very thankful Alakmalak!

A few kinds words to say about Alakmalak programming and design. Working with these guys is always such a great relief. You know you are getting your stuff done right and usually always in a timely fashion. I'm a middle man for the most part And my clients are always happy with the end result.