Get a Free Quote
You will receive quote within 24 Hrs
The Many Benefits of X Cross-platform Application Development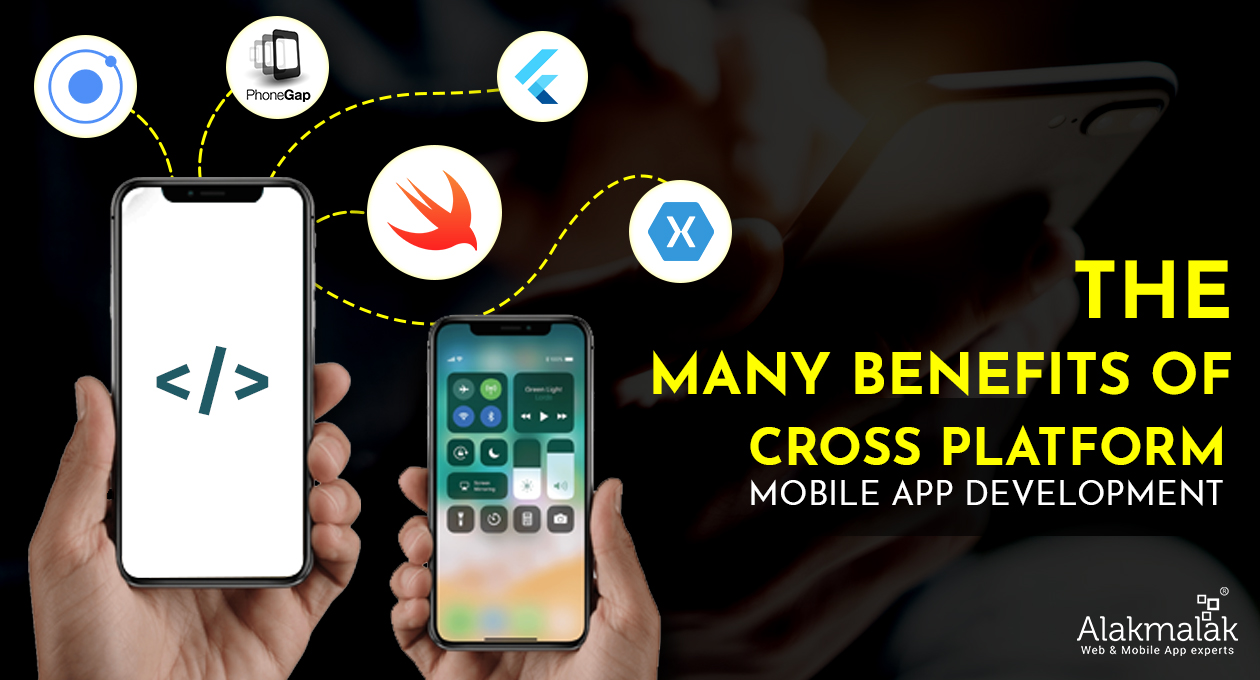 For business growth, you need a profit-generating mobile phone app that will keep your targeted audience engaged. To have a competitive edge, one needs to have its mobile device app on Android as well as the iOS platform. This is the reason that more and more people are today opting for cross-platform development.
Here is some additional feature of X cross-platform application development:
Enhanced business functionalities and user experience:
It is important that the target audiences get the best experience while using the cross-platform app. At the same time, the app needs to ensure that it fulfils the objective of the business. This can be established with the help of cross-platform mobile apps.
Deploy over various platforms:
When you choose a cross-platform app, then your business can reach out to more target audiences. You can then reach out to audiences who are using Android as well as iOS devices. This will surely help your business get more clients, which will help get better profits.
Reduced Development Cost:
In the case of cross-platform app development, the developer has to write the code just once, and it is reusable code. The overall cost of the development comes down in such apps, hence making it a cost effective option.
Uniform user experience:
Cross-platform apps are known to give a better user experience. The audiences enjoy using the apps, which can surely be one of the important advantages of cross – platform development.
Reduce development time:
The time taken by the mobile development team to develop cross-platform apps is less as compared to react native applications. In this case, the developer is using a single code base for different platforms. The developer's efforts to develop a feature-rich app are reduced, and the time for the development is less so the developer can easily meet the deadline, and you can launch the app in time.
Prototyping Advantage:
A functional prototype can help you get feedback about the product from your target audiences. Feedback is very important to bring about the required changes in the app so that it can become more appealing to the customers. You get the prototyping advantage in the case of cross-platform apps. This gives you the advantage to get feedback from users so that you can make the required improvements in the app at an early stage.
Conclusion:
If you want to get the best outcome from your business app, then you have to go for a cross-platform app for faster development. This will help you to get the app within the stipulated time and at a reduced cost. With cross-platform apps, you can reach out to a greater number of people who are using Android and iOS mobile platforms. This is also one of the best ways to get early feedback about the app so that you can make the required changes in the app. X App platform will surely help your business generate more ROI.
OVER
600 Small, Medium

and

Large

Enterprise business clients have chosen us from

35 COUNTRIES
Federico Bilches

www.latmeco.com

I want to thank all Alakmalak team for take my project and help me to improve my website! Thank you for your responsibility and seriousness at the time to do corrections and improvements on my website and for always be in touch with me. Highly recommended! Great team! Great company! I'm very thankful Alakmalak!

A few kinds words to say about Alakmalak programming and design. Working with these guys is always such a great relief. You know you are getting your stuff done right and usually always in a timely fashion. I'm a middle man for the most part And my clients are always happy with the end result.