Get a Free Quote
You will receive quote within 24 Hrs
An insight into the world of eCommerce by following the trends since 2014 (2014 to 2016)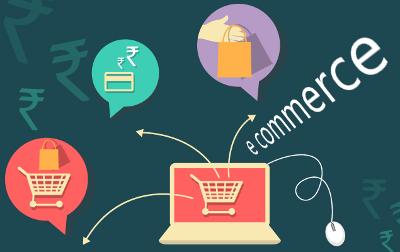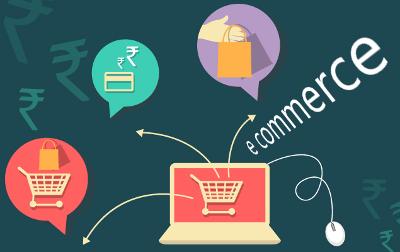 The term ecommerce means different to everyone however, in its most basic form it is the buying and selling of products by customers and businesses over an electronic medium. The growth of ecommerce has been steady over the years, with more people making transactions over the internet. In addition to which there are now many more devices that can be used for ecommerce like mobile phone, tablet, etc. Hence many more businesses are eager to venture online resulting in increase in eCommerce web development in India and other countries.
Facts and statistics of eCommerce over the years
Ecommerce sales in the year 2014 in USA alone was 278 billion US dollars.
This figure rose to 304 billion US dollars in 2015.
Furthermore, this figure is expected to reach up to 327 billion US dollars in 2016.
(Courtesy: www.internetretailer.com)
These are the ecommerce statistics for USA however, the same is true for rest of the world as well. There has been a steep increase in online sales figures over the years and this set increase further.
eCommerce Trends in 2014
With more people going mobile, responsive design was a hot trend in 2014. This was a time when the ecommerce business felt it necessary to adapt their websites to make sure the mobile users could surf their websites with ease and at the same time also continue to provide a good shopping experience on the desktops and laptops. Thus the trend of designing responsive websites.
The websites development trend for 'Flat Designs' became quite popular in 2014. This served a dual purpose. It was easier to convert them into responsive designs and at the same time the flat design is simple, elegant and easy to use. These designs tend to load faster as well due to the use of relatively smaller graphics files.
The ecommerce websites in 2014 had another common trend where more time was spent on exploring fonts types. Fonts have always been an area that has fascinated the designers and encouraged them to be more creative. The year 2014 was no different with brands finding innovative methods to showcase their brand name with fancy fonts.
eCommerce trends in 2015
The mobile platform officially became the one with most internet users in 2015 thus justifying the shift in trends toward the mobile platform in the previous years. This has also inspired more creative designs to better the experience on the mobile platform. The Hidden menu that appears on small screens and mobile devices is a useful innovation that helps usability.
Video content has always been popular over the internet. However, it wasn't being used to a very large extent earlier. The recent trend to use more video content to describe a product in more detail, became quite popular in 2015.
Google's material design also became more popular in 2015. This design is used to a great extent on the mobile platform and has now also started to gain popularity for ecommerce website designs.
eCommerce trends in 2016 and how it compares to previous years
The smartphone, tablets and other mobile devise are becoming the targets for big ecommerce giants and many of the small ones too. There is an air of expectation that the ecommerce business will do better on the mobile devices than any other platform this year. This is quite understandable with trends in the recent years all pointing to the same. Thus many of the ecommerce businesses are not only making sure that they have a mobile app for their store but also making sure their websites are responsive and the design is mobile-first.
There are several new and inspired tends being seen this year (2016) too. One of the main trend is the shift of importance from number of visits to the visitors themselves. More importance is being given converting a visitor into a customer. Besides analysing the visit, the focus has also shifted towards providing the customer with a content rich experience. It is now quite common for the average internet user to do some research on the internet prior to making a purchase. Hence by providing large and detail description of the products along with the detailed specifications and videos, the trend is to encourage the visitor to stay on the website and thus increase the changes of conversion.
Ecommerce development at Alakmalak
Alakmalak is an ecommerce development company in India that has successfully completed more than 2000 projects. They offer ecommerce web design in India and have the necessary resources too. They have a good team of software developers with state of the art facilities and the infrastructure to support it as well. With a good track record, their client retention rate speaks for itself.
ecommerce development
ecommerce website cost
Ecommerce website design
OVER
600 Small, Medium

and

Large

Enterprise business clients have chosen us from

35 COUNTRIES
Federico Bilches

www.latmeco.com

I want to thank all Alakmalak team for take my project and help me to improve my website! Thank you for your responsibility and seriousness at the time to do corrections and improvements on my website and for always be in touch with me. Highly recommended! Great team! Great company! I'm very thankful Alakmalak!

A few kinds words to say about Alakmalak programming and design. Working with these guys is always such a great relief. You know you are getting your stuff done right and usually always in a timely fashion. I'm a middle man for the most part And my clients are always happy with the end result.