Get a Free Quote
You will receive quote within 24 Hrs
Advantages of Using OpenCart
OpenCart is an eCommerce software that is open source and free to download for your online stores. It makes use of PHP and MySQL. It is very easy to install, configure and set up your eCommerce platforms, and hence this is a very good eCommerce software for small-scale eCommerce websites. It is possible for online business owners to manage the store with little or no technical knowledge and hence best suited for small to medium businesses. Although it is possible to use it for large-scale businesses it is not advisable since it requires a lot of tweaks and technical knowledge. There are several expansions and themes available for OpenCart, in fact, there are over 13000 modules available.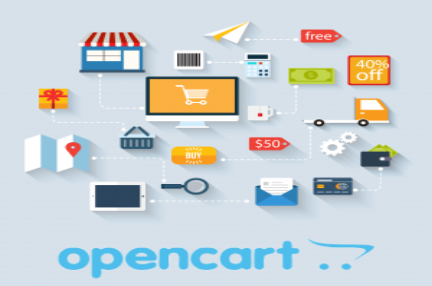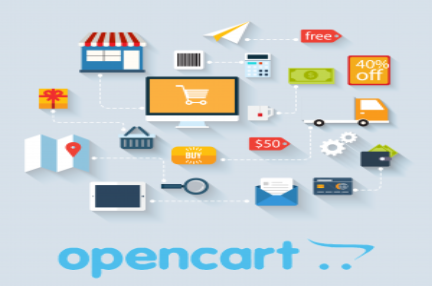 Advantages of Using OpenCart
There are many user base benefits of using OpenCart as listed here:
– OpenCart website development is very simple and has a basic code due to the Model View Controller (MVC) pattern. It does take knowledge of PHP and MySQL to make any customizations, however, it is fairly easy to do so which can increase the user experience.
– OpenCart has developed a long time ago and hence there are several forums for common users online with many active users and hence plenty of support is available for the admin interface. In addition to this, there are many articles also available for making a business decision with information and solutions for OpenCart.
– There is a lot of documentation available for users and as well as developers.
– OpenCart has a very simple interface and hence there is no steep learning curve when it comes to figuring out how it works. All the common eCommerce tools and features are easily available since the interface is intuitive.
– With plenty of extensions and modules already available, it is possible to extend the features of the business website with ease to get desired business growth.
People that Use OpenCart
There are many firms using OpenCart in their business model for their eCommerce website and they have also been quite successful. Here are a few popular firms using it:
– Shore Lines: This is a UK website for a Canadian mountain bike company. This website has a very simple yet professional layout that is highly functional and severs the purpose of your E-Commerce stores. This is a very good example of how an OpenCart can be made to develop a simple yet functional website.
– British Red Cross (Gift Shop): This website offers several products that work seamlessly and demands little effort.
– Southeastern Camera: This is a simple camera store developed using OpenCart. It shows how a simple store can be set up with little effort.
Web Development with Alakmalak
Alakmalak is an OpenCart development Company in India that has been around for a very long time in this business scenario. They are involved in the advanced features development of OpenCart websites. They have a dedicated team of Website Developers who are highly skilled and experienced to develop stunning websites and help you with code issues. Having developed over 2000 websites and have served clients from more than 20 countries around the world, their high client retention ratio says a lot about their work.
Advantages of using OpenCart
Hire Opencart Developers
OpenCart development Company in India
OVER
600 Small, Medium

and

Large

Enterprise business clients have chosen us from

35 COUNTRIES
Federico Bilches

www.latmeco.com

I want to thank all Alakmalak team for take my project and help me to improve my website! Thank you for your responsibility and seriousness at the time to do corrections and improvements on my website and for always be in touch with me. Highly recommended! Great team! Great company! I'm very thankful Alakmalak!

A few kinds words to say about Alakmalak programming and design. Working with these guys is always such a great relief. You know you are getting your stuff done right and usually always in a timely fashion. I'm a middle man for the most part And my clients are always happy with the end result.