Get a Free Quote
You will receive quote within 24 Hrs
9 Superb PPC Trends That You Cannot Miss Out In 2020
Pay per click has been used effectively in digital marketing trends for the past few years. New trends in PPC make it an even more effective tool in digital marketing. This year too, there are some trends that you must follow for better results in your PPC campaign.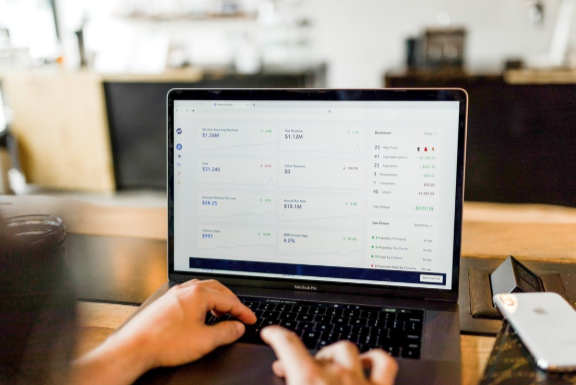 Here are the top PPC Trends that you need to focus on in 2020:
PPC automation:
You will have to strike a balance between automation and manual tasks in PPC. For example, you can make use of Automated rules that have to be run daily. In some cases, smart automation of setting bids and budgets is possible. AI and Machine Learning are here to stay in PPC.
Effective audience targeting:
The focus of the PPC campaign is naturally the target audience. In 2020 companies will focus on starting a dialogue with the target audiences. The communication with the target audience will make the campaign all the more effective.
Striking a balance between tracking and data privacy:
Tracking and getting important information is the key to your PPC campaign. But one of the current and important PPC Trends is to leverage the data but to ensure that the people behind the data are not exploited.
The importance of PPC strategy:
The difficult tasks will be managed by AI and ML. This gives the PPC experts time to think strategically and formulate effective PPC strategies.
PPC and the bigger marketing picture:
In 2020 you will find that the lines between e-commerce, social media, online search or search engine, etc. will blur. 2020 will see an integration of the different marketing channels. PPC channel will be an important part of the overall marketing strategy.
It will not just be about Google and Facebook:
PPC strategist needs to check the alternate platforms where the audiences are there in 2020. In 2019 people were spending time on other platforms like Pinterest, Instagram, etc. So, PPC strategist needs to think beyond Google and Facebook.
It is also about brand affinity and safety:
Marketing strategists will tell you that these days the focus is not just one making the target audience aware of the brand. It is also about influencing the response of the target audience for the brand. Brand safety will also continue to be important. So, strategists need to ensure that no extremist content is endorsed in the advertisements.
Higher SERP Competition and Search Stagnation is equal to Rising CPCs:
The competition in SERP is naturally going to be high. One cannot expect that there will be a query growth of around 25% every year. The CPC will rise, and finally, a point will come when the next click is not going to generate any profit.
The importance of CRO:
End of the day, it is all about generating better and fast revenue. So, the PPC campaign will have to focus on the important Conversion Rate Optimisation.
Conclusion:
The trends in PPC in 2020 will be all about automation, looking out for other platforms, channel integration, Responsive search Ads, better user experience, and optimization of conversion rates.
Why Choose Alakmalak?


To get the best advice you must hire one of the most reputed digital marketing company alakmalak.com. We have successfully provided  PPC services to many clients from different industries. Please contact us here to help you with PPC Campaigns
OVER
600 Small, Medium

and

Large

Enterprise business clients have chosen us from

35 COUNTRIES
Federico Bilches

www.latmeco.com

I want to thank all Alakmalak team for take my project and help me to improve my website! Thank you for your responsibility and seriousness at the time to do corrections and improvements on my website and for always be in touch with me. Highly recommended! Great team! Great company! I'm very thankful Alakmalak!

A few kinds words to say about Alakmalak programming and design. Working with these guys is always such a great relief. You know you are getting your stuff done right and usually always in a timely fashion. I'm a middle man for the most part And my clients are always happy with the end result.