Get a Free Quote
You will receive quote within 24 Hrs
8 Outstanding Benefits of Magento for ecommerce development that you cannot ignore
Are you looking for one of the best eCommerce solutions for setting up
your online store? Then you must take into account Magento, which is a
popular and scalable solution. It has some of the best features and ample
benefits. We have listed down a few benefits of Magento to give you a
better idea about why developers prefer Magento.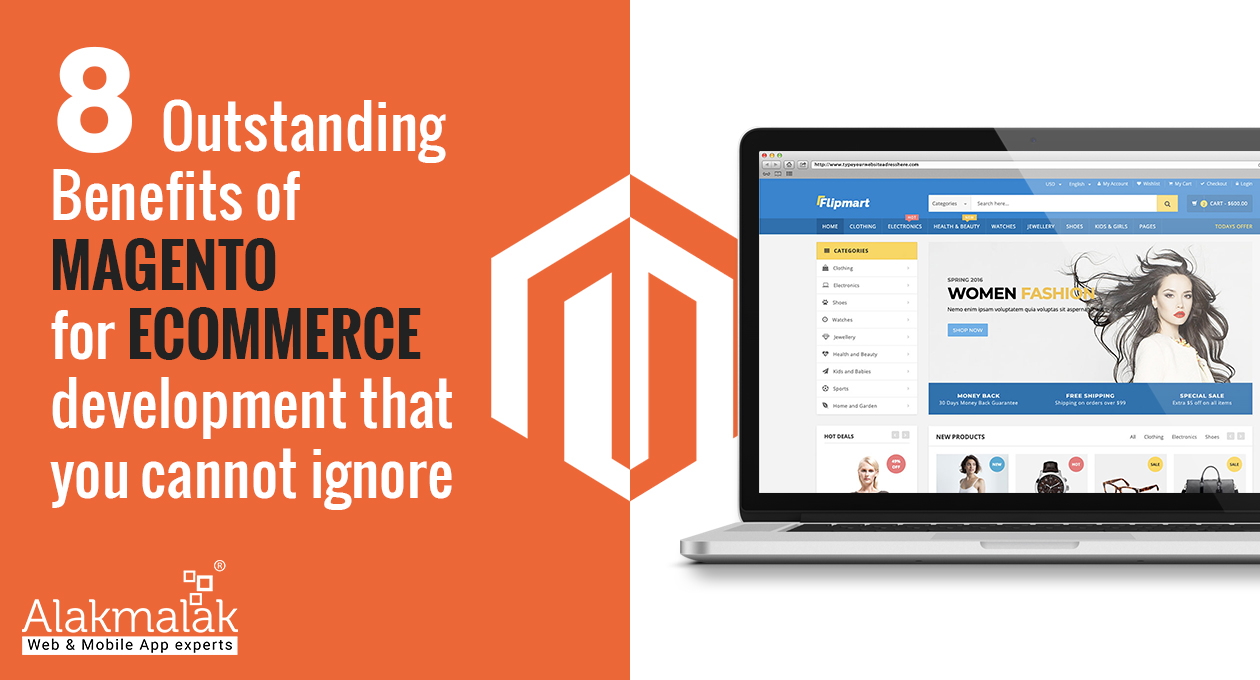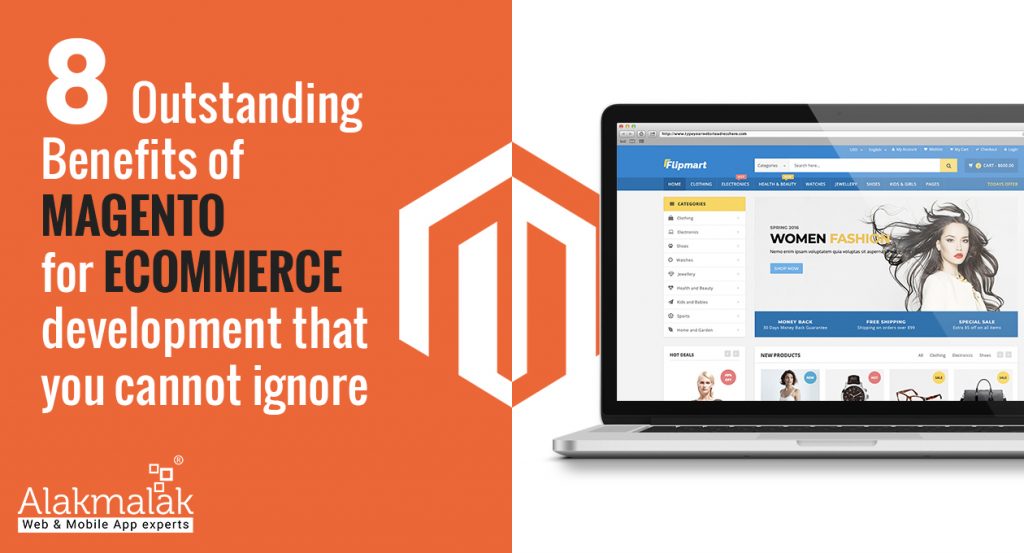 Magento is a mobile-friendly option:
Fast-loading websites are known to give better conversions. Developers use
Magento helps to create websites that load really fast. We would like to
point out here that you stand a chance to get almost 3% more conversion
for every second that the website loads faster.
Take a look at the prebuilt advanced SEO features of Magento:
Magento has the basic SEO features, which include description entry for
each page, title, keywords, etc. In addition to these basic features, it also has
advanced SEO features. One such feature is automatic URL creation. This is
SEO optimized, and the user does not have to go through the hassles of
creating the URL manually.
You get customizable security options:
Customization of multiple levels of security permissions is possible with
Magento. This helps to protect the website against security breaches.
Examples of customizable security options are secondary password
prompt, login screens with Google reCAPTCHA.
Magento is enterprise-ready:
Your business is bound to grow from a few orders to a large number of
orders. Therefore, while building your eCommerce website, you have to
make use of scalable solutions. Magento is a scalable option. This feature-
the rich solution has multiple functions for businesses of all sizes. It has
different tools that will be useful as your business grows.
It has intelligent search options:
Are you looking forward to a much better user experience? The intelligent
search features of Magento help you do this with ease. It has different
search filters, which makes the filtration of products easy. Customization of
search terms with auto-suggested terms is possible with Magento.
Excellent community support:
Several developers are using the Magento framework for the end-user. So,
it is easy to find a developer for the customization part. Also, there are
plenty of readymade plugins that help to save time. Some of the plugins in
the case of Magento are available for free.
Magento has currency and language support:
This framework supports many international currencies and languages.
Therefore, it is possible to make use of the Magento framework for
international stores. The addition of a new language with little
customization is possible in the case of Magento.
Magento is a time saving and money-saving option:
The community edition of this open-source framework is available for free.
So, you have to spend only on the customization part. You end up saving
lots of time and money, which you can use on your business's marketing.
Conclusion:
As you can see, the popular and easy-to-use open-source framework has
many benefits. With Magento, one can easily build beautiful and user-
friendly eCommerce websites.
OVER
600 Small, Medium

and

Large

Enterprise business clients have chosen us from

35 COUNTRIES
Federico Bilches

www.latmeco.com

I want to thank all Alakmalak team for take my project and help me to improve my website! Thank you for your responsibility and seriousness at the time to do corrections and improvements on my website and for always be in touch with me. Highly recommended! Great team! Great company! I'm very thankful Alakmalak!

A few kinds words to say about Alakmalak programming and design. Working with these guys is always such a great relief. You know you are getting your stuff done right and usually always in a timely fashion. I'm a middle man for the most part And my clients are always happy with the end result.