Prestashop is an open source ecommerce software what is free to download as well. It is possible to take the basic Prestashop installation and customize it to suite your requirements. To start with you may need a layout of your choice so that it looks somewhat like your existing brick shop if you have one or just a design of your choice. This may require some professional help ( to convert the design in your head to a design that can be used for Prestashop). Alakmalak is one such company that has a great deal of experience in Prestashop web design and can help you out in that matter.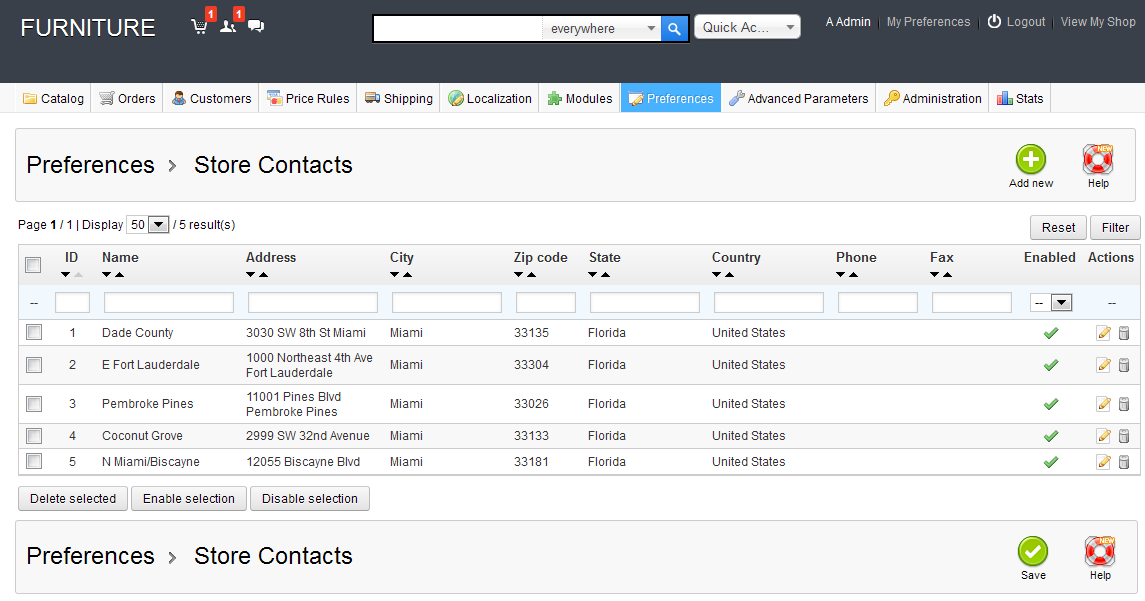 Preferences Store Contacts
In the case that you do have a brick shop it is possible to display the addresses of those stores on your
Prestashop
shopping cart. This is possible by setting it up via the admin panel. First goto the admin panel and then select Preferences –> Store Contacts, from the admin menu. The page that loads will have a list of all your stores and if you haven't yet added any you can add them by clicking the 'add new' button on the top right corner. It is also possible to edit the existing stores by hitting the edit button located on the right side of each listing.

Prestashop Manage Contacts
Further down on the same page there is a section called Contact Details. The contact details entered here will be displayed as the contact information for the website.
If you like this blog Please Plus it, Like It ,Tweet It and best yet link to It.