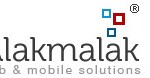 Magento is an open source ecommerce software that has been around for awhile. It is based on the Zend Framework. It has been adopted by many companies ranging from small to big as their preferred e-commerce solution. It utilizes its own model – view – controller (MVC) model. Magento has many distinguishing features as well.
Magento like any other website can be optimised for the search engine. It is however general practice for the page or the store to have a title . This is not necessarily from the SEO perspective but it is something that makes the site look more meaningful. It is possible to change the Store title as mentioned here. To do so you need to first login to the admin panel of your Magento installation. Go To the admin menu option CMS –> Pages, this will bring up a list of pages from which you need to select the 'Home' page. This too will bring up a page of fields for the home page the 'Home Page'title is one of them. Changes made to the home page title here will reflect on the store home page once refreshed.
If you like this blog Please Plus it, Like It ,Tweet It and best yet link to It.