Magento is an e-commerce software that is available in three different versions. They are Magento Go, Magento Enterprise Edition and magento community edition. Of these three only the Magento Community edition is available for a free download while the other two come at a cost.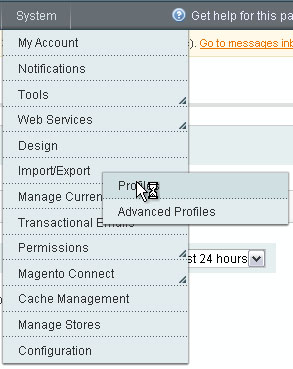 Magento Admin Panel
The Magento Community Edition is targeted at
Magento web developers
who have knowledge of PHP programming and aware about the requirements of setting up a new Magento shopping cart. If you require a new Magento shopping cart and need for it to have your own customized design then you are better off opting for the Magento Community Edition and hiring a
Magento web development company
like Alakmalak to do the job.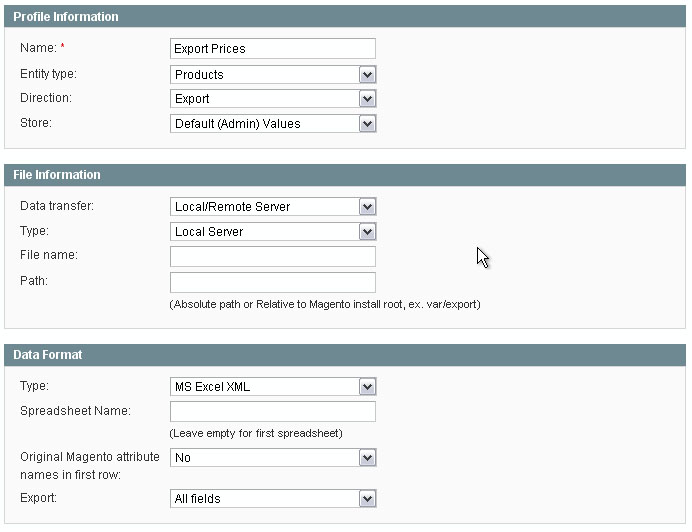 Add New Profile
Magento has several good features amongst which, the import / export feature is very useful. Consider the fact that you have an existing store with great many products and now suddenly have the need to update the price of all the hundreds of products that you have in the store. Doing this from the admin section would mean editing every product via the admin panel, changing the value and then saving each product's record. This can be quite a cumbersome task, not to mention time consuming.

Import Export File
Magento
is nice enough to make this process very simple by providing an import / export feature for the shopping cart. It is possible to update the product prices via an external CSV file in the following manner:
1. First login to the admin section of the Magento installation
2. Go to the admin menu like System Import/Export – Export and check the page that loads
3. Here you need to select the entity type which would be products and export file format would be CSV. After making the selection you need to hit the continue button to export the products into a CSV file format.
4. This CSV file thus produced is readable in Excel for example. In fact it can be imported into Excel, where you can make the changes in the price without needing constantly refresh the screen with a submit button. Moreover it is offline and hence faster.
5. Once updated the CSV file can then be uploaded back to the Magento server. To do this once again go to the admin menu like System Import.
6. Export/Import and check the page that loads
7. Here you need to once again select the entity type as products and choose to replace the existing data and upload your CSV file.
Thus the changing or the products data can be easily achieved via the Magento's great new features.

If you like this blog Please Plus it, Like It ,Tweet It and best yet link to It.