PrestaShop is an open source ecommerce software that can be freely downloaded and customized. Although any customization would require help from a PrestaShop developer there are several minor tasks like changing of the email template for one that can be performed with you any professional help. You simply need to follow the instruction mentioned below. And in case you do get stuck somewhere and need assistance than Alakmalak can help you out with just about any PrestaShop related requirement or query. Since they are Web solutions company which has been in business since a very long time.
You need to follow the following steps in order to change the email templates for registration and order confirmation.
1. First go to the admin section of the website and login.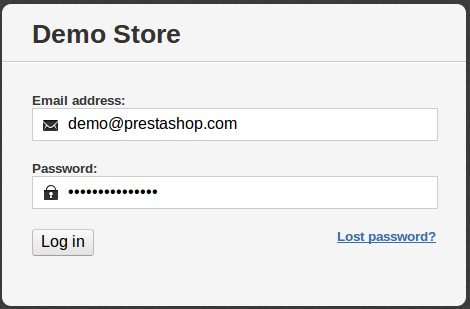 Prestashop Login
2. Then go to the admin menu Tools  Translations and in the modify translations section you can choose the E-Mail template translations from the dropdown menu.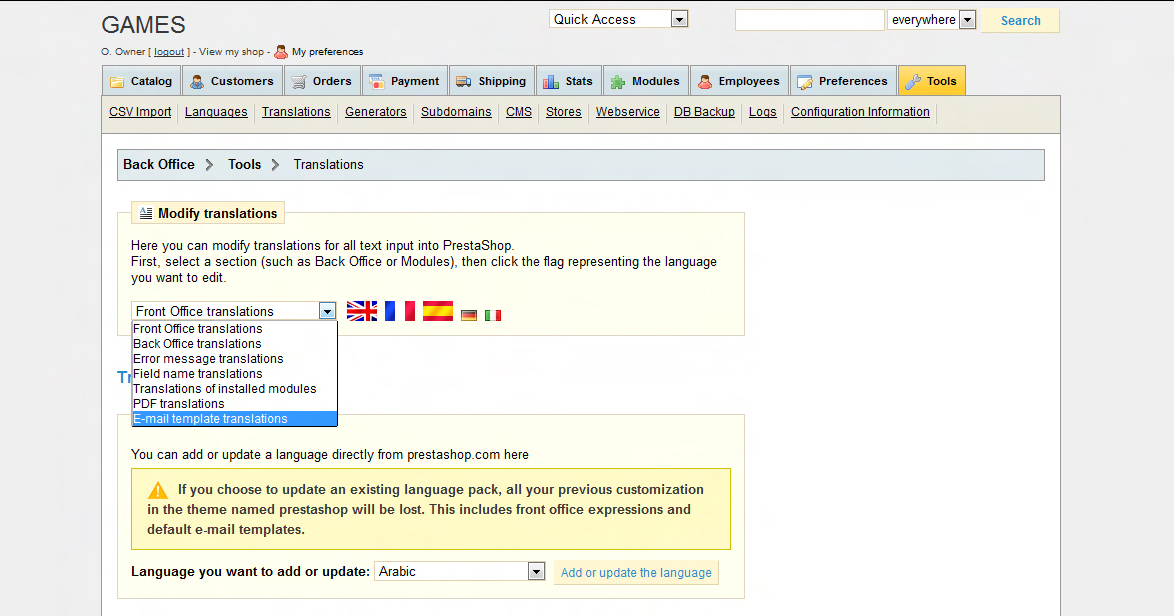 Prestashop Admin Menu Tools – Translations
3. Select the language of your choice by clicking on the appropriate flag and then select Core e-mails. After which you need find Confirmation text.

Prestashop Tools – Translations
4. Here you will find the email template which you can modify to suit your needs.
If you like this blog Please Plus it, Like It ,Tweet It and best yet link to It.