JavaScript is a favorite tool of the Indian web developers and it should be too. After all there are many benefits of using JavaScript on a website. HTML is a markup language and has many limitations most of which can be addressed by JavaScript. I would go as far as to say that JavaScript completes HTML. However in spite of JavaScript being very popular there are many web designers that are not well versed in it and it is left up to the web developers to implement the nice features that JavaScript makes possible. That said it is important to implement JavaScript in the correct manner. I have listed a few methods in which it is possible to improve the performance of the website while utilizing JavaScript.
Caching:
Web Design And Development
Many
web developers
utilize JavaScript though few know how to make sure their scripts do not end up being a problem to the very website they are trying to improve. It is necessary to take care while using objects in JavaScript. For example while referring to a document element it is necessary store the document element as a variable that way it is not redefine every time it is accessed. It is also good practice to also include the script in a file and not define it within the HTML file itself. This also helps improving the performance of the website.
Web development process
Style Sheet: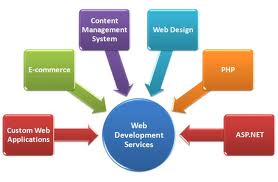 web development services
Another very popular do not do is dynamically changing styles rather than the CSS. This is because changing the styles causes reflow issues. Reflow is caused by change in just about any layout element like width, height, font-size etc. On the other hand CSS classes minimizes overflow. CSS class cause the website reflow to occur only once. It is also optimal to append a style node to the DOM if you need to define a number of classes on the fly.
Variables:
Multimedia Web Design
There are few ways to access Javascript data objects. Although performance wise variables perform better compared to object properties and array items. Thus if referring to an object property or array item multiple times it is better to define it an array, thus improving the performance.
To Get more information about india web developer visit – www.alakmalak.com
If you like this article, please Plus it, Like it, Tweet it, or best yet, link to it