How Google influences the SEO strategies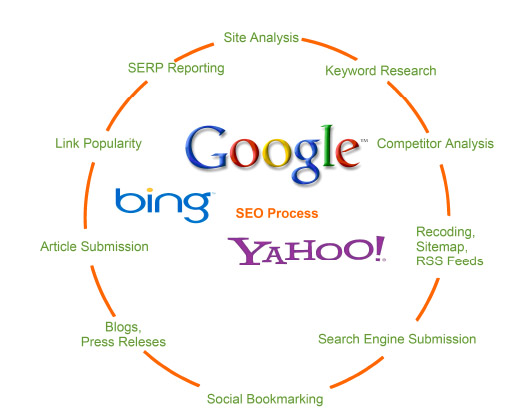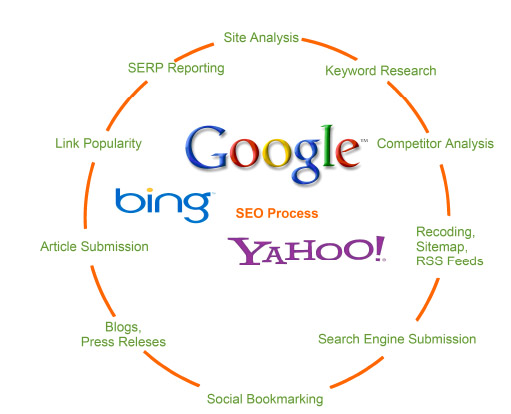 SEO is something that has been prevalent since a while; in the sense that there has been are requirement to optimize the Websites to make them more visible in the search engines since a while. There several techniques being used in order to achieve this as well. Many of these techniques were to do with how the search engines design their respective search algorithms.
However it has been a while since Google started dominating in terms of search engine usage. The recent statistics published clearly show that Google as a search engine covers 90% of the search engine usage online and the others come within the 5% mark.
This happens to be one of the main reasons why the Google Search engine algorithm influences how the SEO teams around the world design their SEO strategies.
The content is now influenced by Google:
Google has made several changes to its search algorithm and its own strategies and there is a good reason for that. In recent times there has been an explosive increase in the number of article published online. The articles were usually rewrites from existing ones or consisted of content that would be keyword centric with the sole aim to develop links and drive traffic. Google started penalizing such content and modified its strategy in such a way that it changed how the SEO teams were working. They no longer were able to carry on using poor quality content and hence content writers were then in high demand.
All this means that a more robust content marketing strategy will be required for a better result. Google wants to support content that will be more helpful to the targeted audience and be more than just yet another page on the World Wide Web with the sole intent to drive traffic to their website.
Hence in recent times more importance is being given to the quality of the content to the extent that several rumor began to float that SEO was dead and content marketing was the new SEO! These event and other similar ones speak for themselves to prove the extent to which Google influences the SEO strategy.
There is also often a debate on how much content is enough. Since Google values good content it is advisable to be thorough but hat the same time the quality of the content is also to be maintained. Hence the minimal content length has gone up to 550 words to 1000 words. In a quick study conducted it was found that the larger content articles were more effective. These large articles were those with more than 2000 words hence the raise in the minimum content length.
Social Media can simply not be ignored now:
In the recent years we have witnessed how the mega platforms like Facebook and Twitter have played a major role in the world of digital marketing. In fact is still true that when it comes to Social media marketing, Facebook and Twitter are very effective. Twitter is especially popular when it comes to real time marketing.
Several studies have shown how there is a massive rise in the tweets during a special event or a major program. This clearly suggest of a high number of social media (Twitter) users and it is easy to capitalize on this in terms of digital marketing.
To top it all the recent Google updates and the ones in the future are also hinting towards greater reliance Social Media. Hence just about every company and SEO professional will need to seriously consider having well planned social strategy.
Mobile ready SEO:
Mobile SEO is clearly growing and is only going to get bigger. The Hummingbird update was a small hint of things to come in the future. However it seems that the future is here now. It just takes one to have a glance at the statistics of the Internet usage terms of the device being used to get a good understanding of the sheer amount of users that now use their mobile device to access the Internet, not to mention other social media applications.
What this means is that that now your websites Mobile performance will also our SEO ranking.
It might be a good idea to consider a mobile optimized website. If not it is a good idea to first design your website for the mobile and then scale it for the bigger screens.
Conclusion:
The SEO trends are clearly changing and evolving. However the good news is the trend is remaining the same and hence it is becoming easier to cope with the changes with a little foresight. Google has been influencing SEO strategies as well as the other factors to do with Web Development since quite some time now.
So, are you looking for digital marketing consultant. Contact to Alakmalak today with all your needs in one place.
These factors include the Domain Age, Keywords Usage, the Domain name itself, stricter norms on the quality of the content and blacklisting domains or content authors, grammar and spelling, website load time, etc. This is just a small list, the complete list is very big.
Thus it is necessary to have a professional SEO team behind the wheel who are aware of the current trends and updates and knows how to analyses where your business stands in terms of SEO. Alakmalak has the ability to do just that. Besides having considerable experience (over 2000 websites) with clients from all around the world they have also been providing the correct form of Digital Marketing Agency (SEO service) for the same about of time. 
Digital Marketing Agency
digital marketing consultant
How Google influences the SEO strategies

What's Next ?
I know after reading such an interesting article you will be waiting for more. Here are the best opportunities waiting for you.
For Such Interesting articles

Uncover our captivating services

Supercharge your business with us